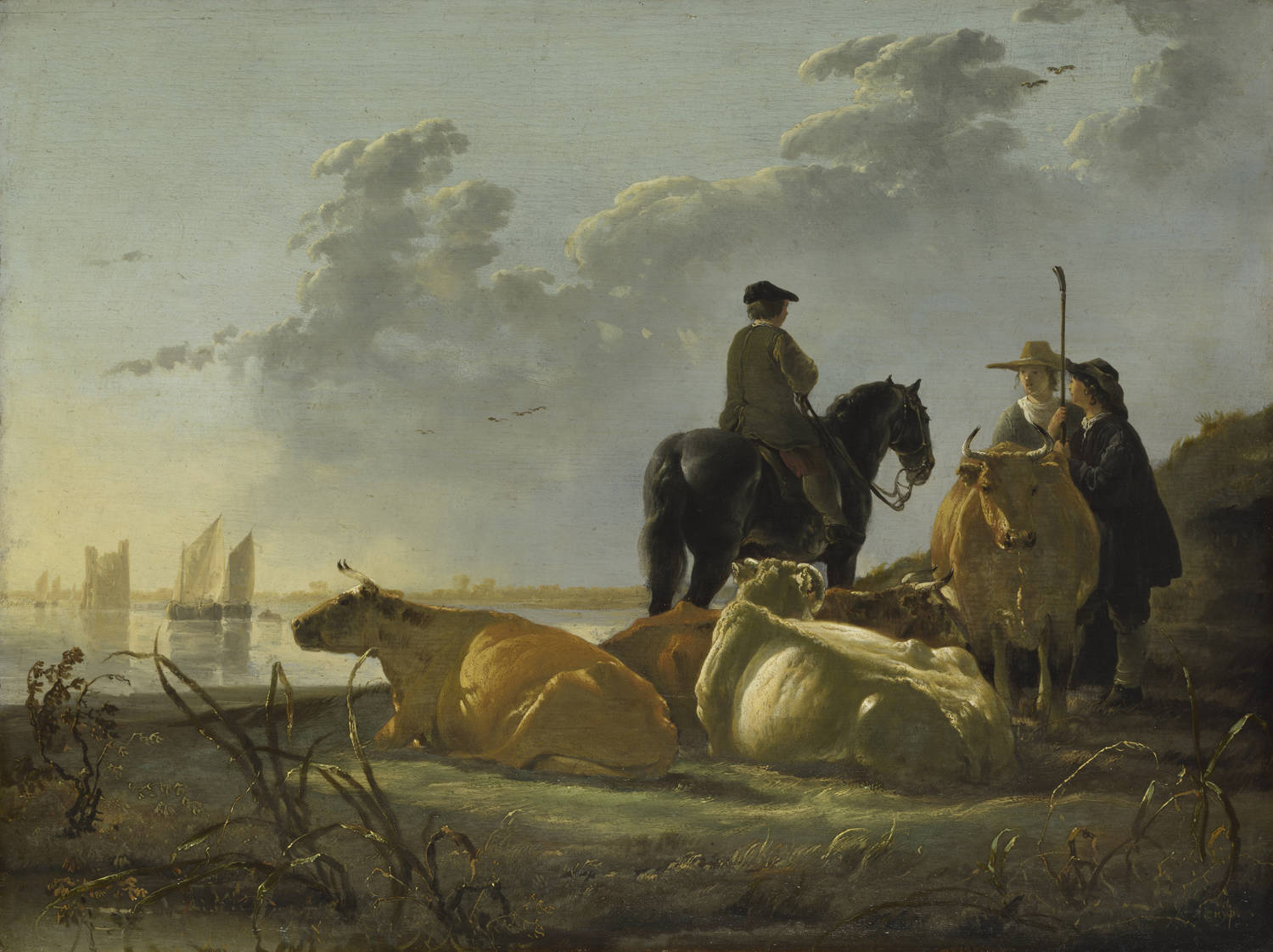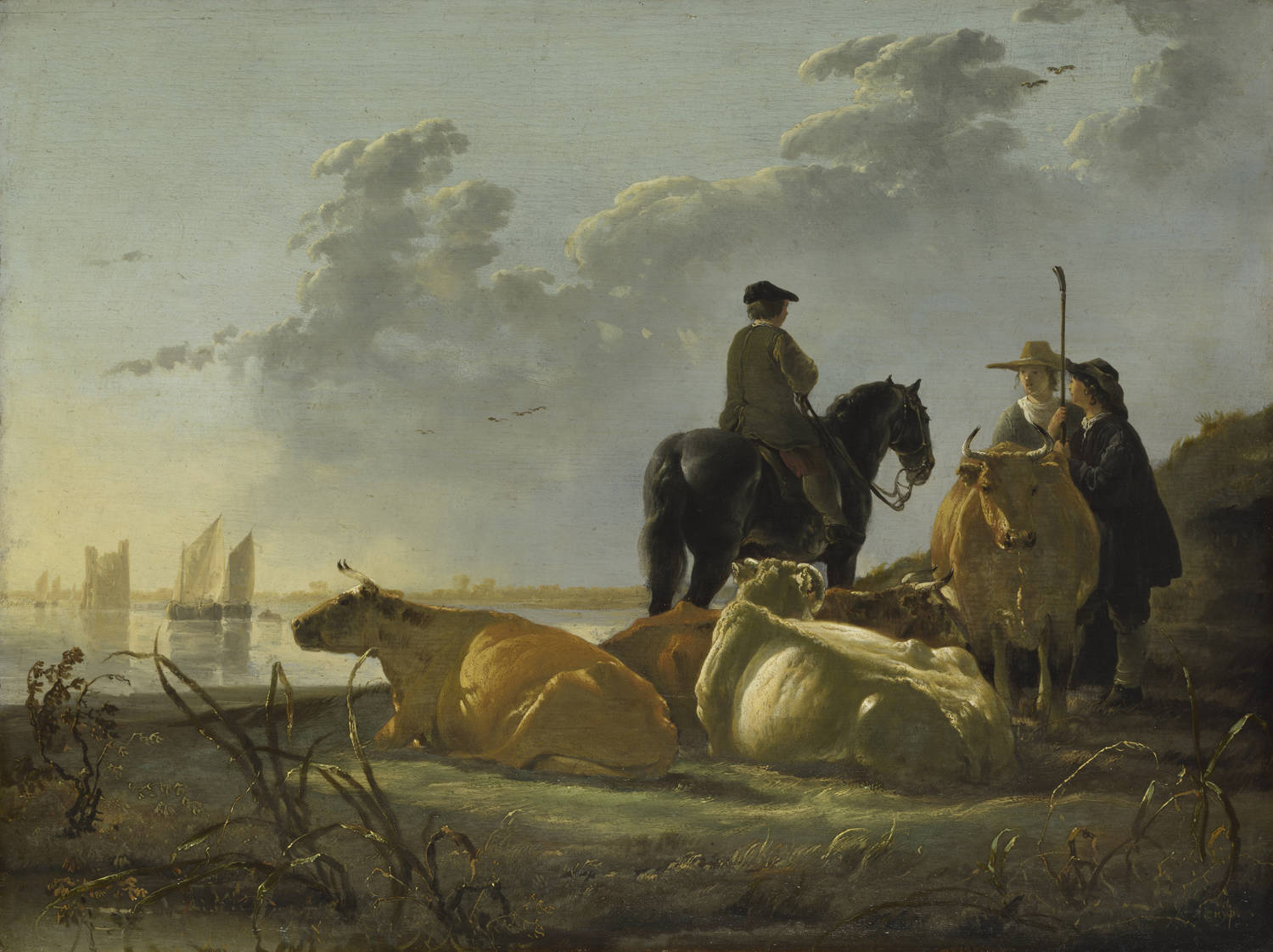 Download Image
Non-commercial use
All our images can be downloaded in high resolution from our website for non-commercial use (research/study, educational purposes, personal blogs and social media).
Would you like to use our images in a publication? Please mention our credit line: "Mauritshuis, The Hague."
Commercial use
Would you like to use our images for commercial purposes? We would be happy to discuss this with you. Please contact our marketing department at images@mauritshuis.nl.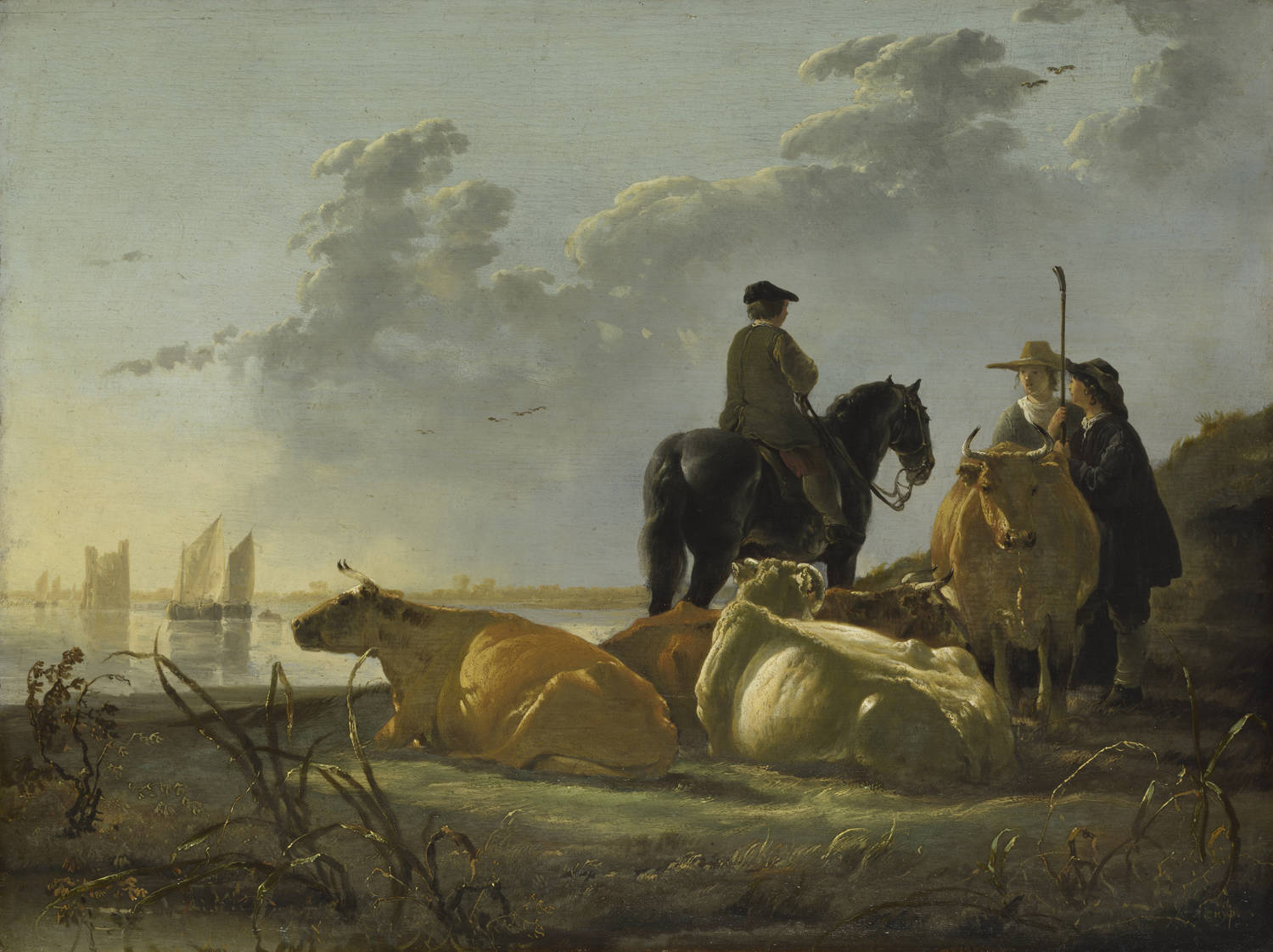 Aelbert Cuyp

Peasants and Cattle by the River Merwede
Two cowherds and their cattle stand in the low sunlight by the river Merwede. A horseman has just passed by. In the distance, we can see the ruins of Huis te Merwede, a little outside the city of Dordrecht.
Cuyp specialised in this sort of landscape with animals bathed in a warm glow. This lighting effect was the trademark of artists who painted Italianate landscapes. Cuyp adopted their technique in his landscapes, which are otherwise unmistakeably Dutch.
Listen and discover more about this painting
Mauritshuis – general audio