Peter Paul Rubens (1577–1640)
All the royal courts of Europe ordered work from him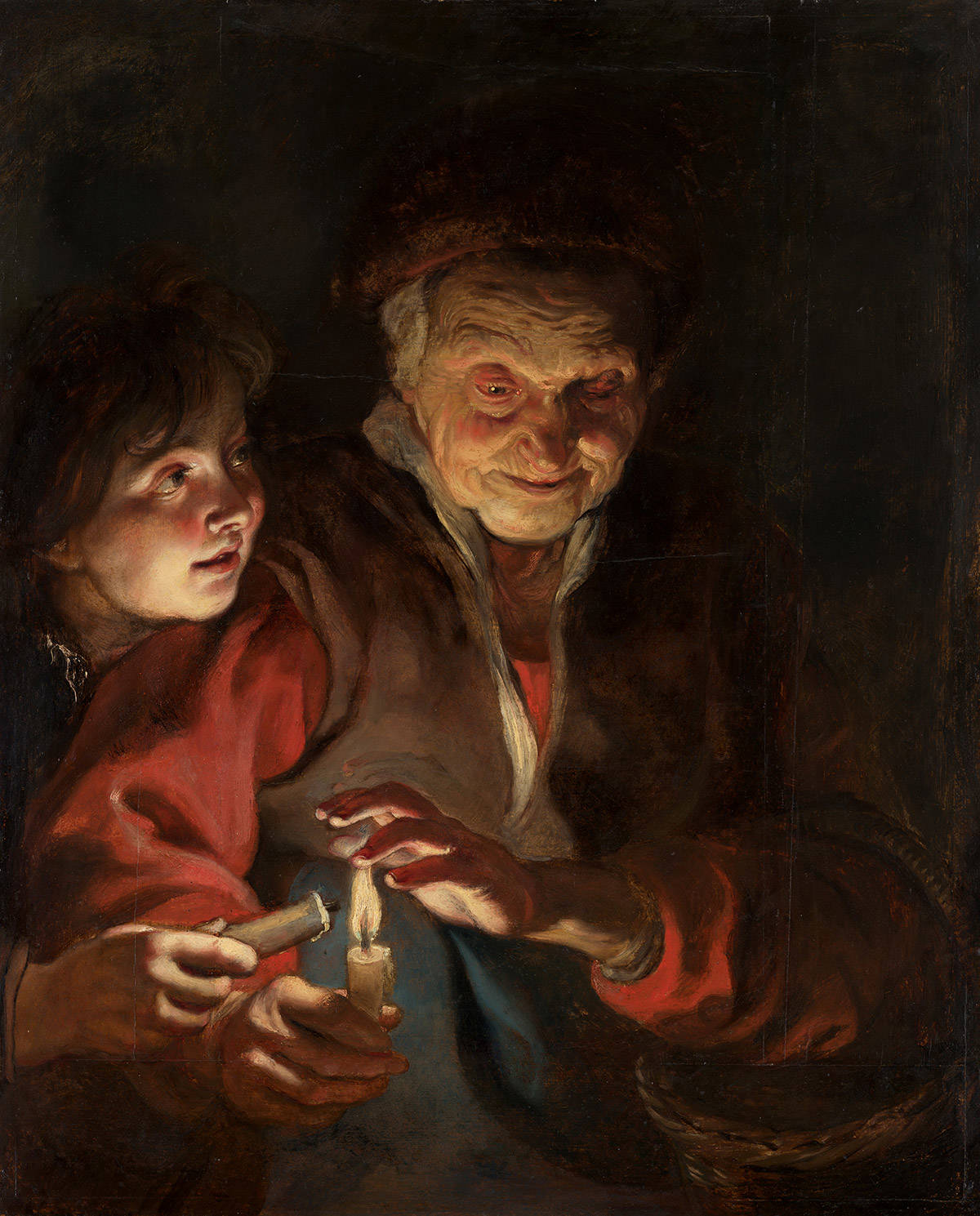 Flemish painter Peter Paul Rubens was one of the most multitalented and important painters of his time. His skilfully made, colourful paintings became famous all over Europe. All the royal courts of Europe ordered work from him. His huge paintings often looked so real that people were overpowered or even shocked by them. Rubens made history paintings, landscapes, hunt paintings and portraits. He also designed sculptures, title pages for books and tapestries.
Life in Antwerp
Rubens was taught by three artists, one of whom was Otto van Veen (1556-1629). He married twice and had eight children. Rubens came from a rich family, and owned many houses and other buildings, so he was part of the Antwerp elite. He made the grand house with a studio that he bought in the centre of Antwerp into an Italian palazzetto – a small city palace. Today it is a museum, known as The Rubens House.
Rubens' workshop had lots of staff, assistants and students, so it produced lots of paintings. When Rubens died in 1640 there was a grand funeral in the city. He is buried in the Church of Saint James in Antwerp.
Italy
After learning to paint, Rubens spent eight years in Italy studying the classical art there. His paintings are full of ancient buildings, sculptures and symbolism. But Rubens also looked closely at the work of more recent Italian artists. He was inspired by Michelangelo's (1475-1564) monumental figures and Titian's (c. 1490-1576) colourful paintings. Rubens also found inspiration in the painting style of Caravaggio (1571-1610), who made spectacular chiaroscuro paintings (with strong contrasts between light and shade) with large figures that filled most of the canvas. After seeing all these things in Italy, Rubens developed his own special style. A style that even made him very successful in Rome.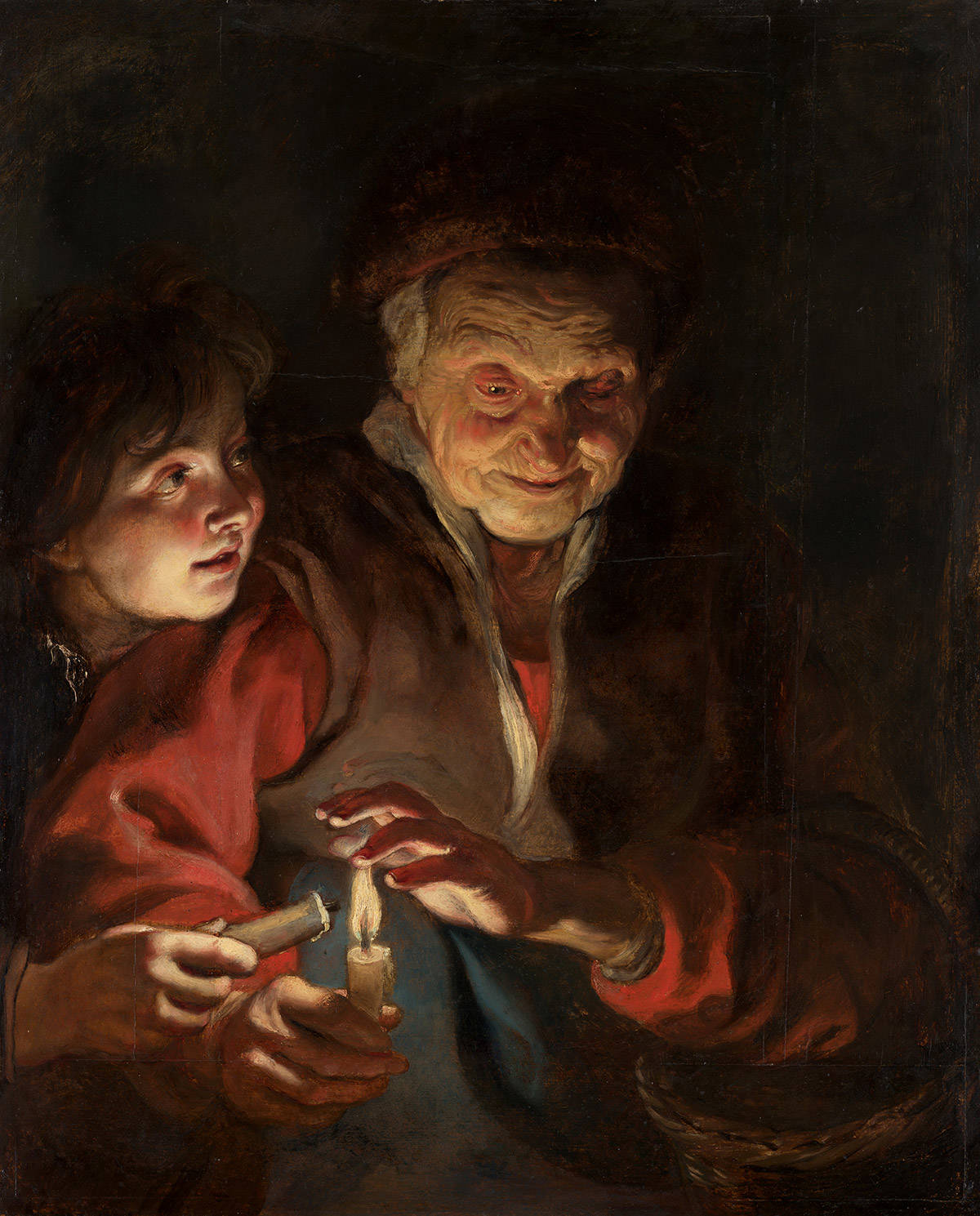 Antwerp
Rubens returned to Antwerp in 1608. Just at the right time, because the city was doing very well economically and had become an important centre for art. Pietro Paulo Rubens, as he called himself after his trip to Italy, immediately received many big important jobs. He was also made the official painter at the royal court, so he did not need to obey the rules of the painters' guild. He was therefore able to set up a large workshop with as many students as he wanted. Soon, Antwerp was full of paintings by Rubens.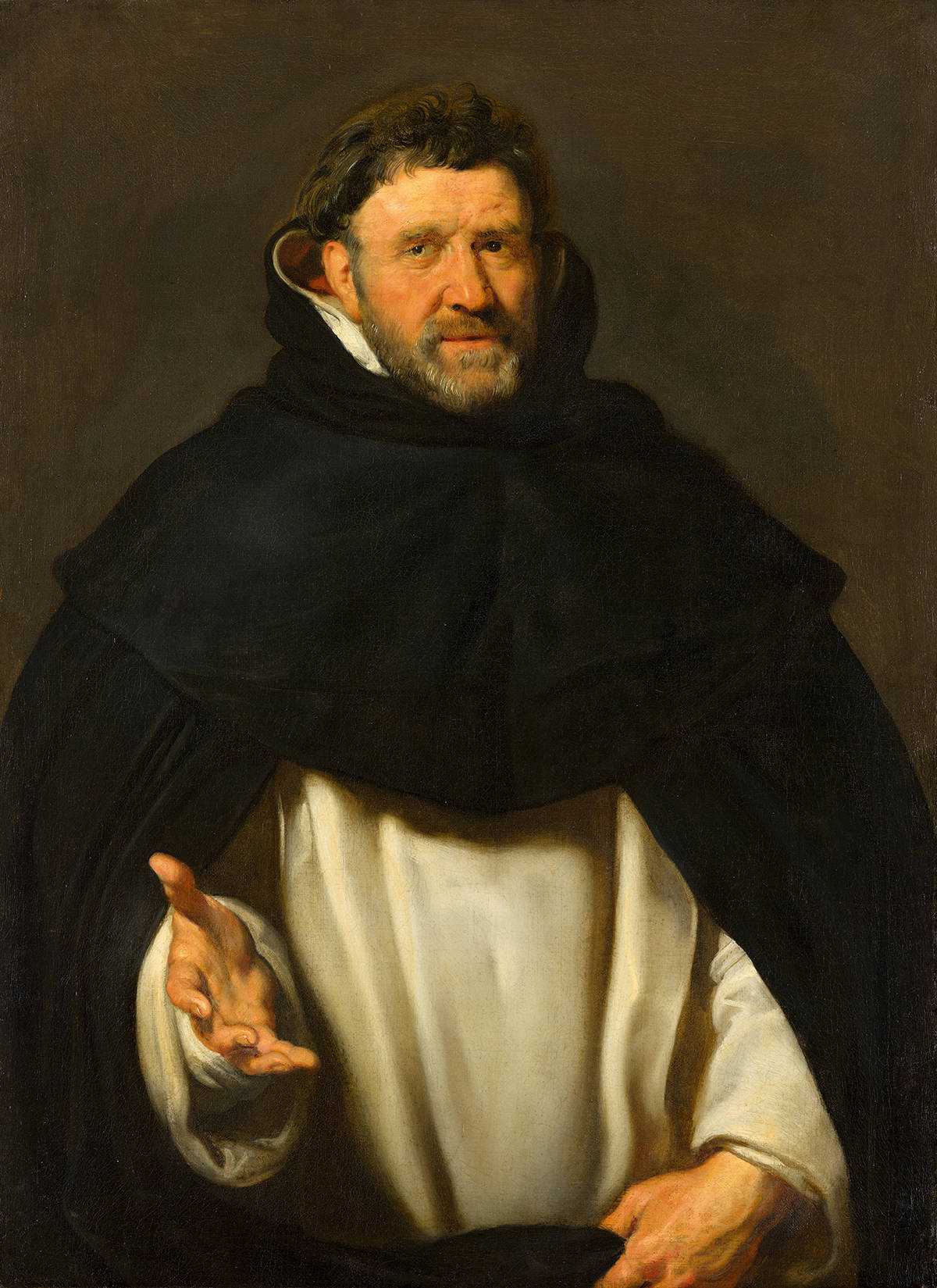 Altar pieces
The Catholic church was one of Rubens' most important customers. He painted new altar pieces for many churches, monasteries and other religious buildings. To prepare for these big, important paintings, Rubens would make modellos – smaller sketches in oil paint. Rubens was one of only a few artists who sketched using oils, so he could show his customers what the finished altar piece would look like. He painted the modellos in a quick, sketchy style. His assistants used them in the workshop when they made the actual paintings.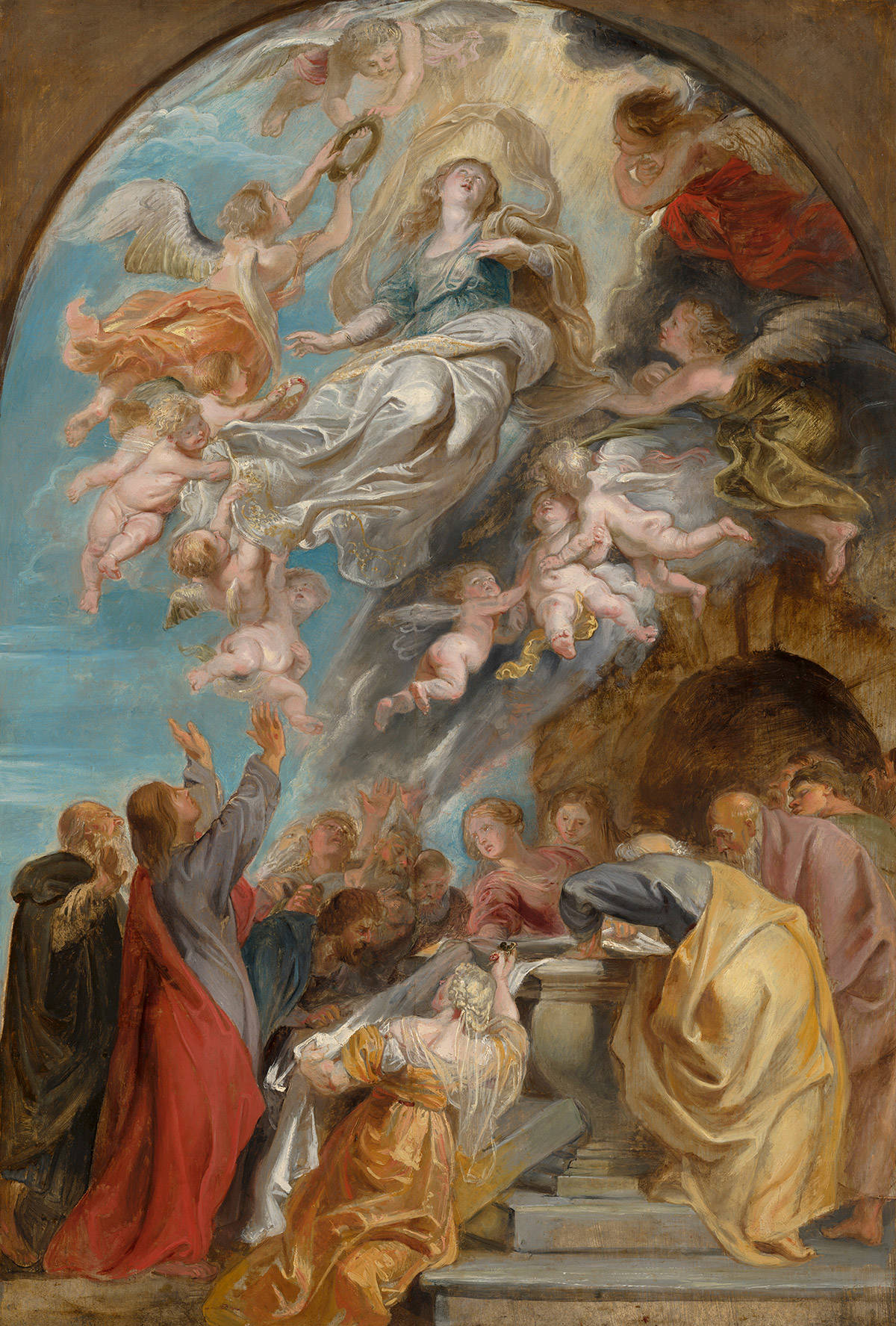 Working with Brueghel
Rubens often worked with other famous artists, including Jan Brueghel the Elder (1568-1625). It was not unusual for two painters to work together in the 17th century, as it allowed them to combine their strengths. Rubens made almost 25 masterpieces with Brueghel. Rubens painted the figures, and Brueghel specialised in landscapes and animals. It is easy to see the difference between the styles of these two masters. Rubens used broad brushstrokes, but Brueghel painted much more precisely. Paintings made by these two important painters were very popular among collectors at the time, and they would sell for high prices.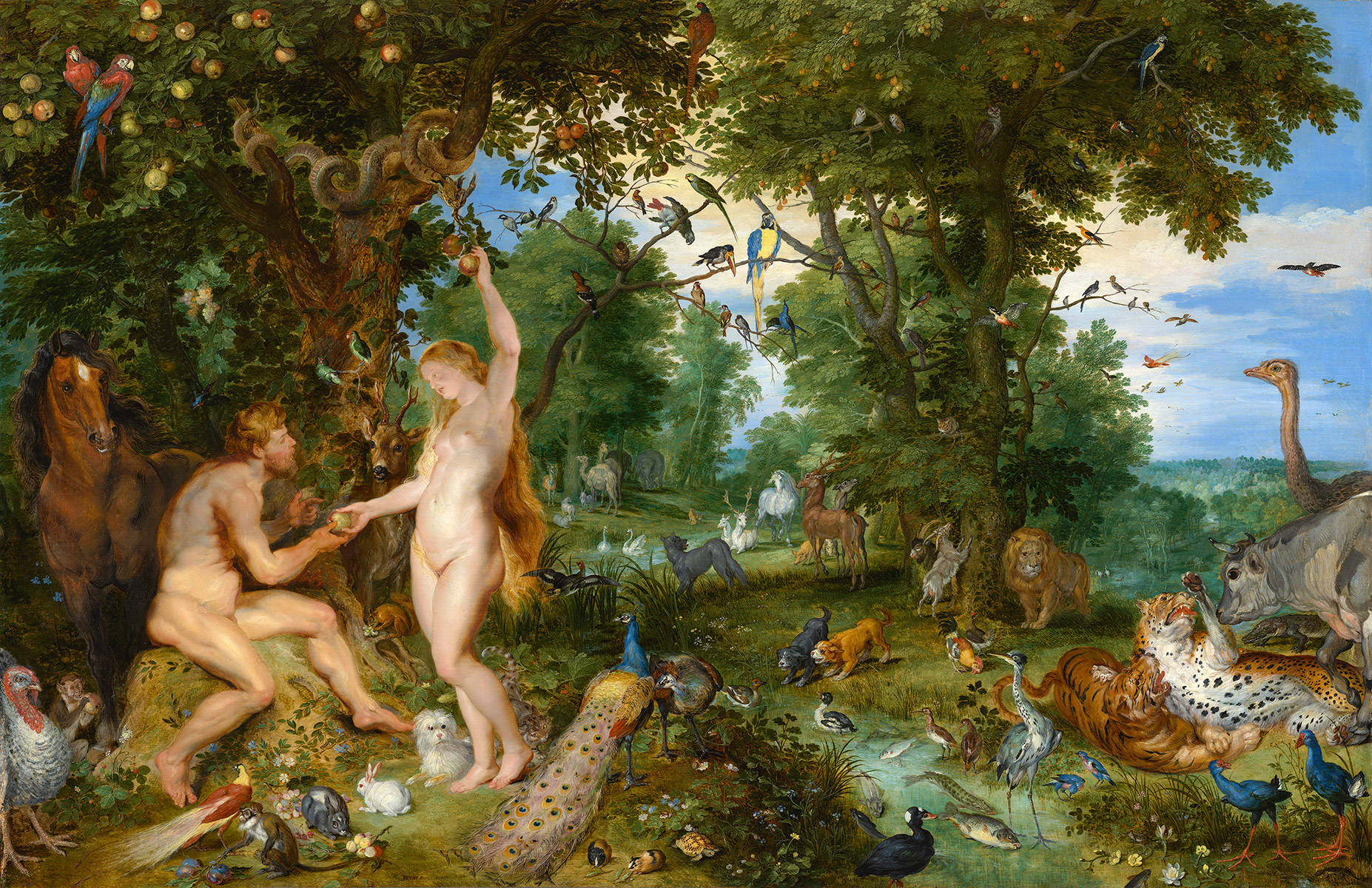 Nudes
Shapely naked bodies are a noticeable feature of Rubens' paintings. In his day, women with full breasts, rounded buttocks and plump bellies were the ideal of beauty. A white skin showed that they were rich, and did not need to work outdoors. The men in Rubens' paintings are very muscly, like Greek and Roman statues. He made their muscles appear extra large. Rubens believed a strong, muscly man represented the ideal of beauty at the time, and also showed that he was a good person. That is why he even painted saints with a six-pack.
Portraits
Rubens painted many people – members of his family, rich residents of Antwerp and a number of European leaders. They are skilfully painted portraits that show off the subjects' expensive clothes. Sometimes Rubens would only paint the face and hands, and his assistants would paint the rest. In this way, he could work on several paintings at the same time.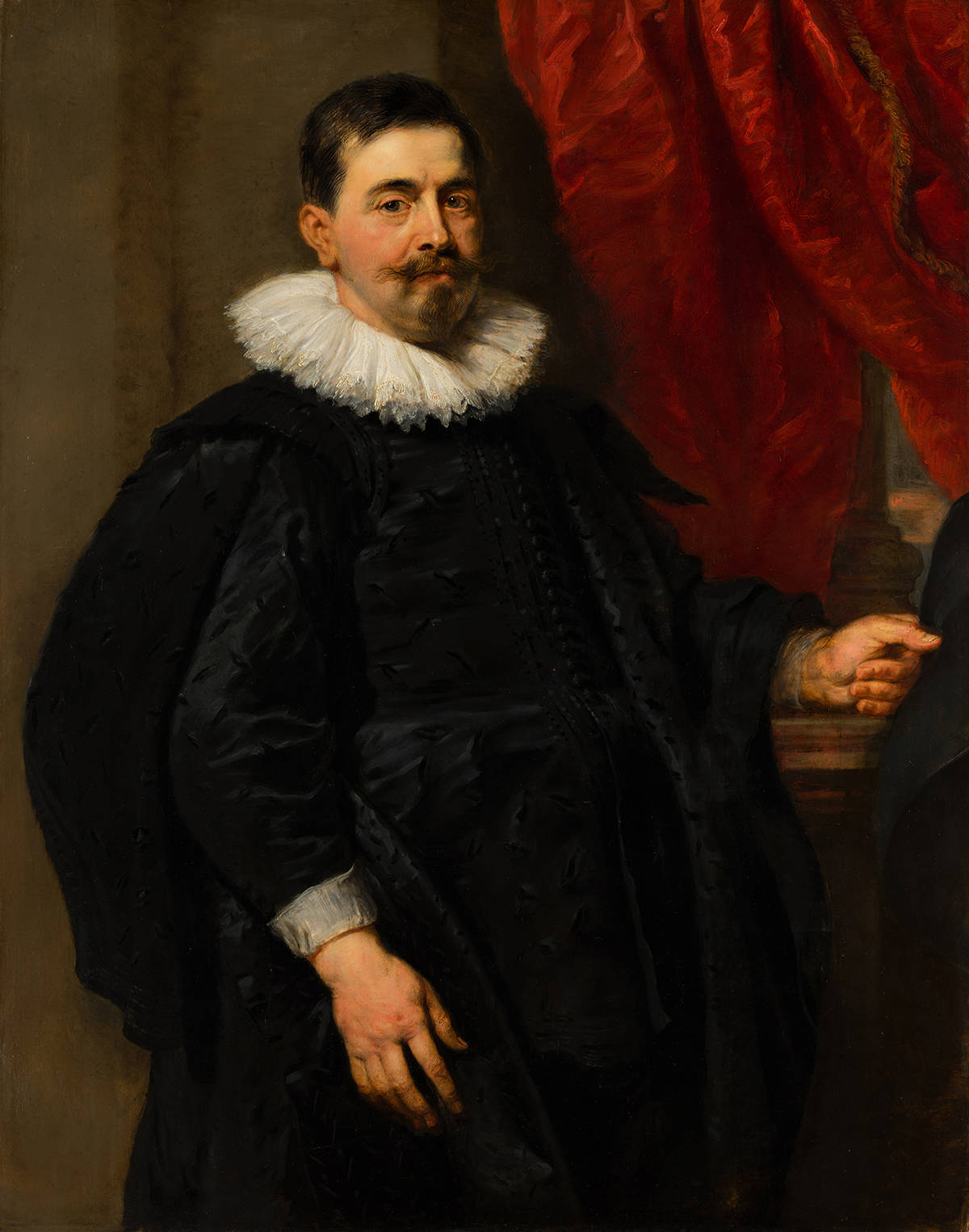 Painter and diplomat
Rubens was not only an amazing artist, he was also a diplomat. He represented Archduke Albrecht of Austria and his wife Isabella, daughter of Philip II of Spain, for example. When he travelled round Europe for his diplomatic work, Rubens would also often be asked if he would produce a painting for an important new customer.
Rubens was a true man of the world, charming, intelligent and very good at languages – he spoke no fewer than six. This must have been very useful in his work as a diplomat. The Spanish king Philip II made him a nobleman in 1624.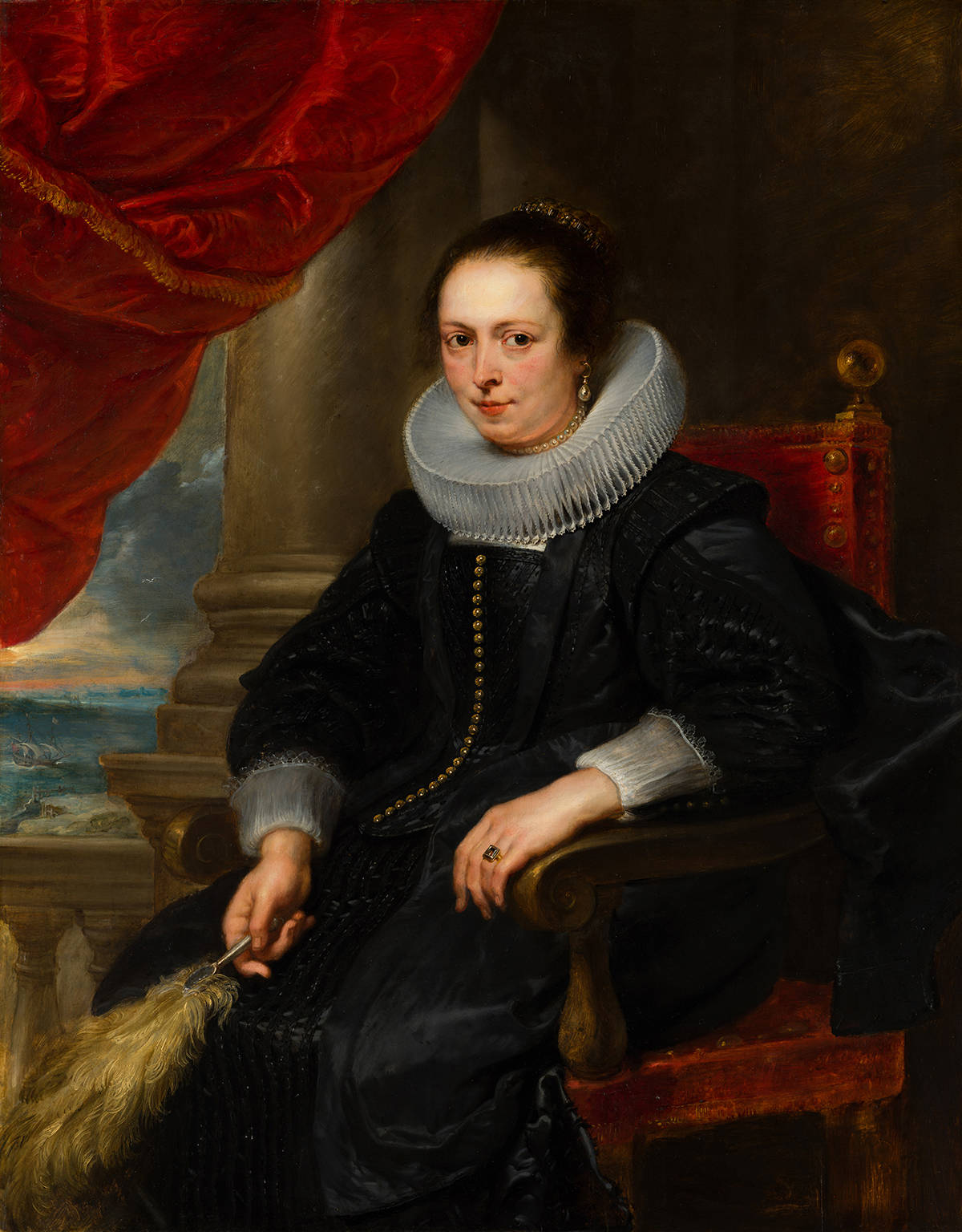 Discover more about the paintings by Rubens in theMauritshuis