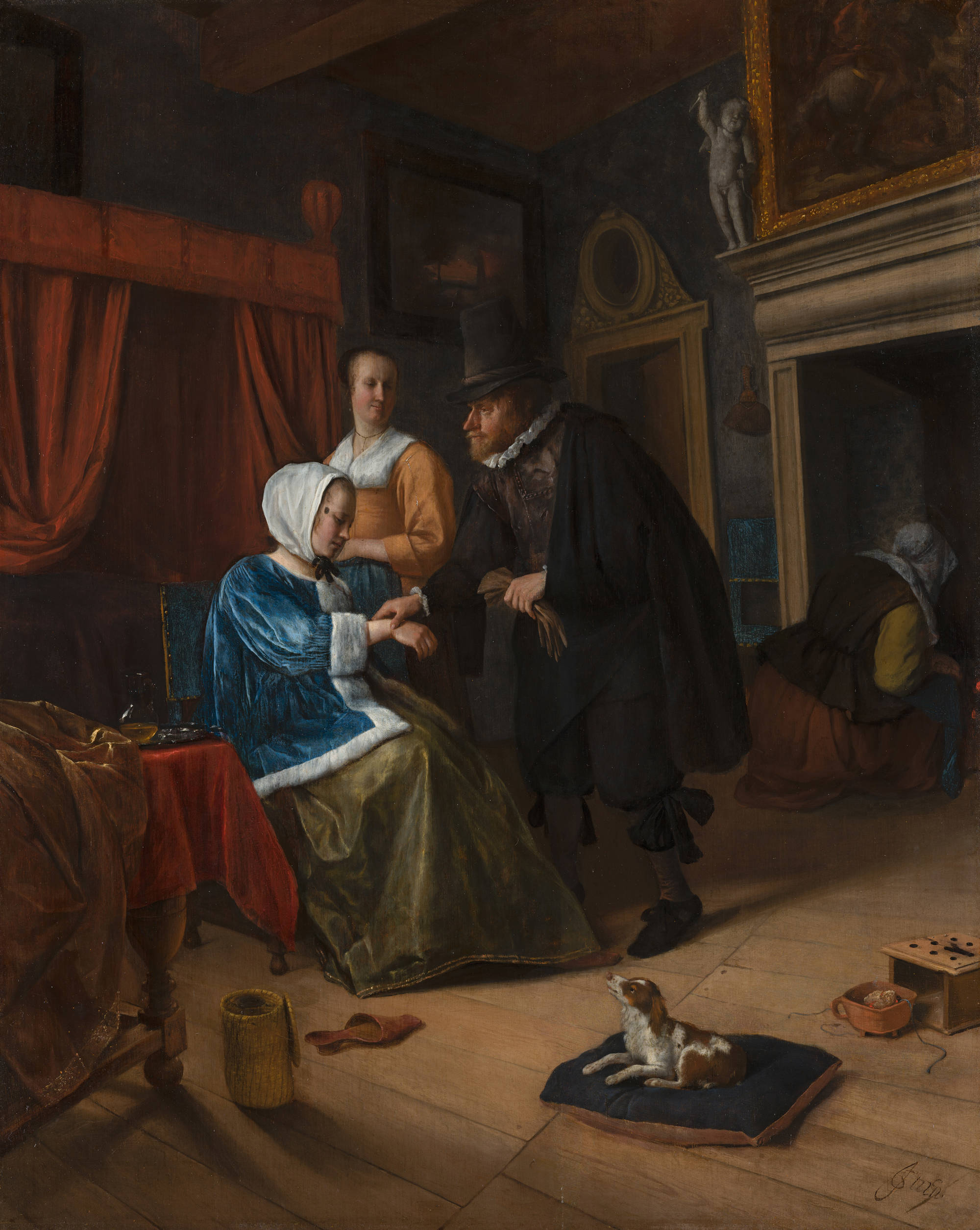 Jan Steen is one of the most popular painters of the seventeenth century. He left behind an extensive body of works, consisting of more than 400 pieces.
Between 2012 and 2018 the Mauritshuis and Shell have been working together as Partners in Science on an innovative technical research project into the materials used by Jan Steen (1626-1679), with the aim of gaining a better insight into the chronology of his work. 
Start of the research
Sabrina Meloni (conservator) and Ariane van Suchtelen (curator) of the Mauritshuis talk about the beginning of their research into Jan Steen's body of work.
Only one of ten is dated
The chronology of Jan Steen's oeuvre is difficult to determine as only one in ten of his works is dated. To date, 48 works by Jan Steen (from the Mauritshuis and from other collections) have been examined, representing the entire span of his career.
The paintings have been examined using a range of advanced techniques. In the Shell Technology Centre in Amsterdam pigment samples of 40 paintings were analysed using SEM-EDX, a scanning electron microscope with energy dispersing X-rays. This enables researchers to ascertain the chemical elements contained in the pigments and in which concentrations they are present.
Mauritshuis Rediscovers Jan Steen Painting
The Mocking of Samson, a painting in the collection of the Royal Museum of Fine Arts Antwerp (KMSKA), has been reattributed to Jan Steen. After extensive research, specialists from the Mauritshuis have concluded that the painting -long thought to have been an eighteenth-century copy after Jan Steen- is by the master himself. Its style of painting, technique and subject matter are entirely in keeping with Steen's oeuvre.
The painting has undergone technical examination at the Mauritshuis in collaboration with Shell and conservation treatment by conservators from the museum. The newly restored and rediscovered Steen from Antwerp was featured as one of the highlights of the past exhibition Jan Steen's Histories, at the Mauritshuis.