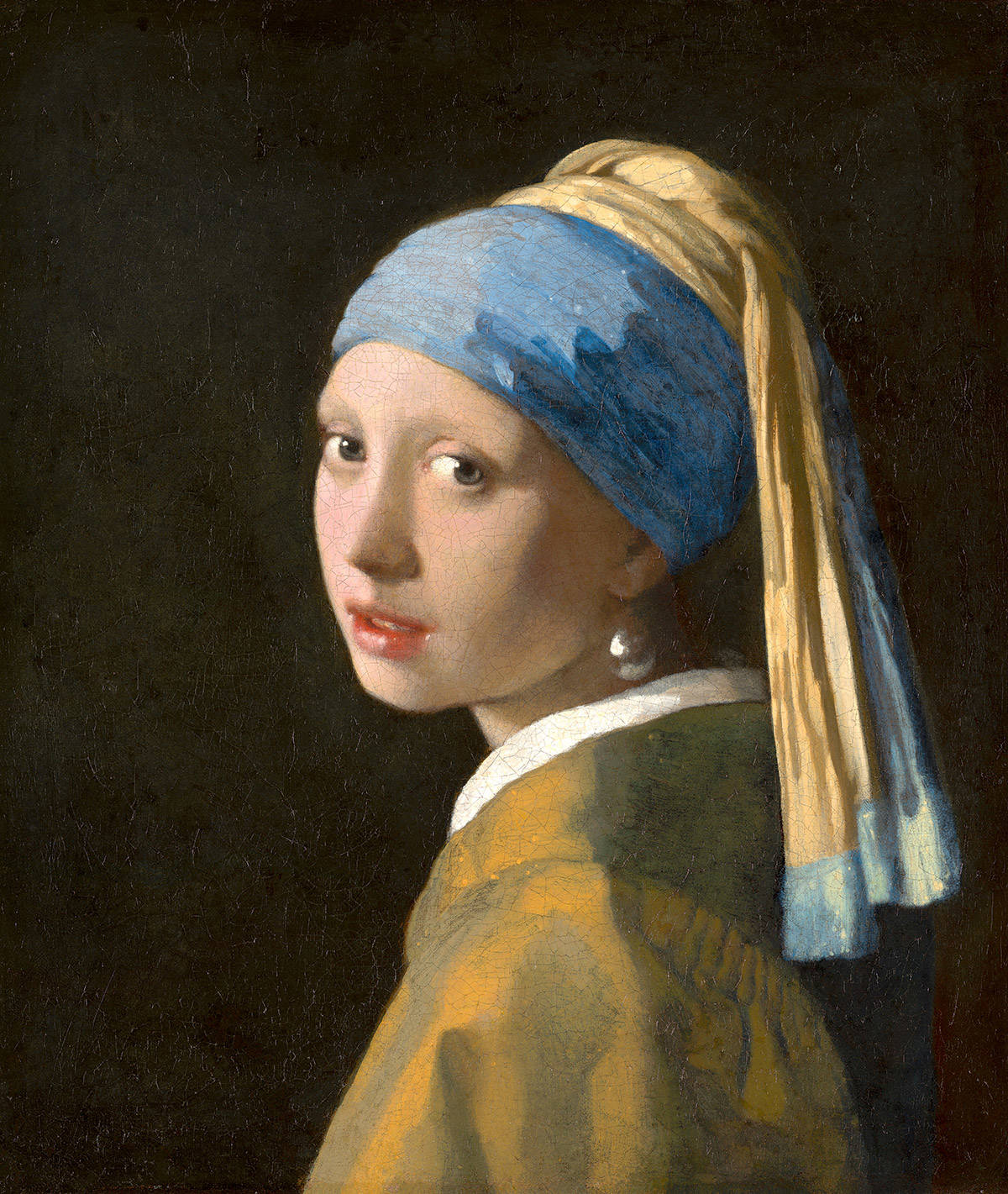 We are following the Museum Protocol for a safe and responsible museum visit, so your visit might be a little different from what you are used to. You will find all the information you need here.
Our Frequently Asked Questions can be found beneath the video. If you can't find an answer to your question, please contact us via mail@mauritshuis.nl or call us on +31 (0)70 - 302 34 56.
House rules
We are currently operating timed entry slots. You can book a time slot via our ticket page.
All rooms have a maximum amount of visitors indicated on the floor.
You must maintain a 1.5 metre distance from anyone who is not part of your household.
The wearing of a facemask is no longer mandatory in The Netherlands. But if you feel safer wearing one, please do.
FAQs
Is the Mauritshuis open again? And what about the Prince William V Gallery?

We are delighted to be able to welcome you back to the Mauritshuis. The Prince William V Gallery remains closed for the time being.
Do I need to be tested before I can visit the museum?

No, that won't be necessary. We won't ask you for proof of a negative covid test when you visit. Nor will we take your temperature. We will, however, assume that you won't visit the Mauritshuis if you have any symptoms.
Do I have to wear a facemask in the museum?

The wearing of a facemask is no longer mandatory. But if you feel safer wearing one, please do.
Why do I need to book a time slot?

This is to ensure that you have adequate personal space during your museum visit. We offer three time slots per hour. This allows us to optimally spread visitor flow through the museum. But don't worry, you can enjoy the art for as long as you want. There is no end time for your visit.
How do I book a time slot?

Via our ticket page. First select the type and number of tickets you require, and then choose a day and time. You will then need to enter your contact details. After you have paid for your tickets, you will receive your tickets by e-mail within 30 minutes.
I have a Museum Card. Do I need to book a time slot?

Yes. If you have a Museum Card, Rembrandt Pass, BankGiro Loterij VIP card, Rotterdampas or NN staff badge, you still need to book a time slot. Select the relevant option when you book - of course there are no additional costs involved. Don't forget to bring your pass/discount card when you visit the Mauritshuis.
I have an Ooievaarspas. How do I book a time slot?

If you have an Ooievaarspas, you should only book a time slot online, without an entry ticket. Call us before your visit: +31 (0)70- 302 34 56 and don't forget to bring your Ooievaarspas when you come to the Mauritshuis.
I've booked online, but I haven't received my tickets yet.

Tickets don't always get sent immediately – it can take up to 30 minutes. If you haven't received your tickets after this time, check your spam folder - they can sometimes end up there. If you still can't find them, get in touch: mail@mauritshuis.nl / +31 (0)70 - 302 34 56. /
I don't have online access to book a time slot. What should I do?

Call or e-mail us and we'll sort something out: mail@mauritshuis.nl / +31 (0)70 - 302 34 56 (we're here from 9am - 6pm on weekdays and from 10am - 6pm at weekends).
I'm walking past the Mauritshuis and spontaneously feel like popping in. Can I?

Nice idea! If you have your mobile phone to hand, then you can check whether there are any available timeslots on our website. Book one and you can walk straight in. Or you can always give us a call or e-mail us.
Is the Mauritshuis accessible for visitors with reduced mobility?

Of course. When you arrive, let a member of staff know that you have reduced mobility and they will make sure you don't have to stand in the queue for too long, and that you are directed to the lift as soon as possible. There are seating areas in a number of locations in the museum. We can also lend you a wheelchair. If you reserve one of these in advance by e-mail or telephone, you can be sure there will be one waiting for you, but you can also ask for one on the day.
Can I visit in a wheelchair and with a companion?

Absolutely. Wheelchair companions will receive a complimentary ticket from us, but do need to book a separate timeslot ticket (without a ticket). They will then receive their complimentary ticket at the ticket desk.