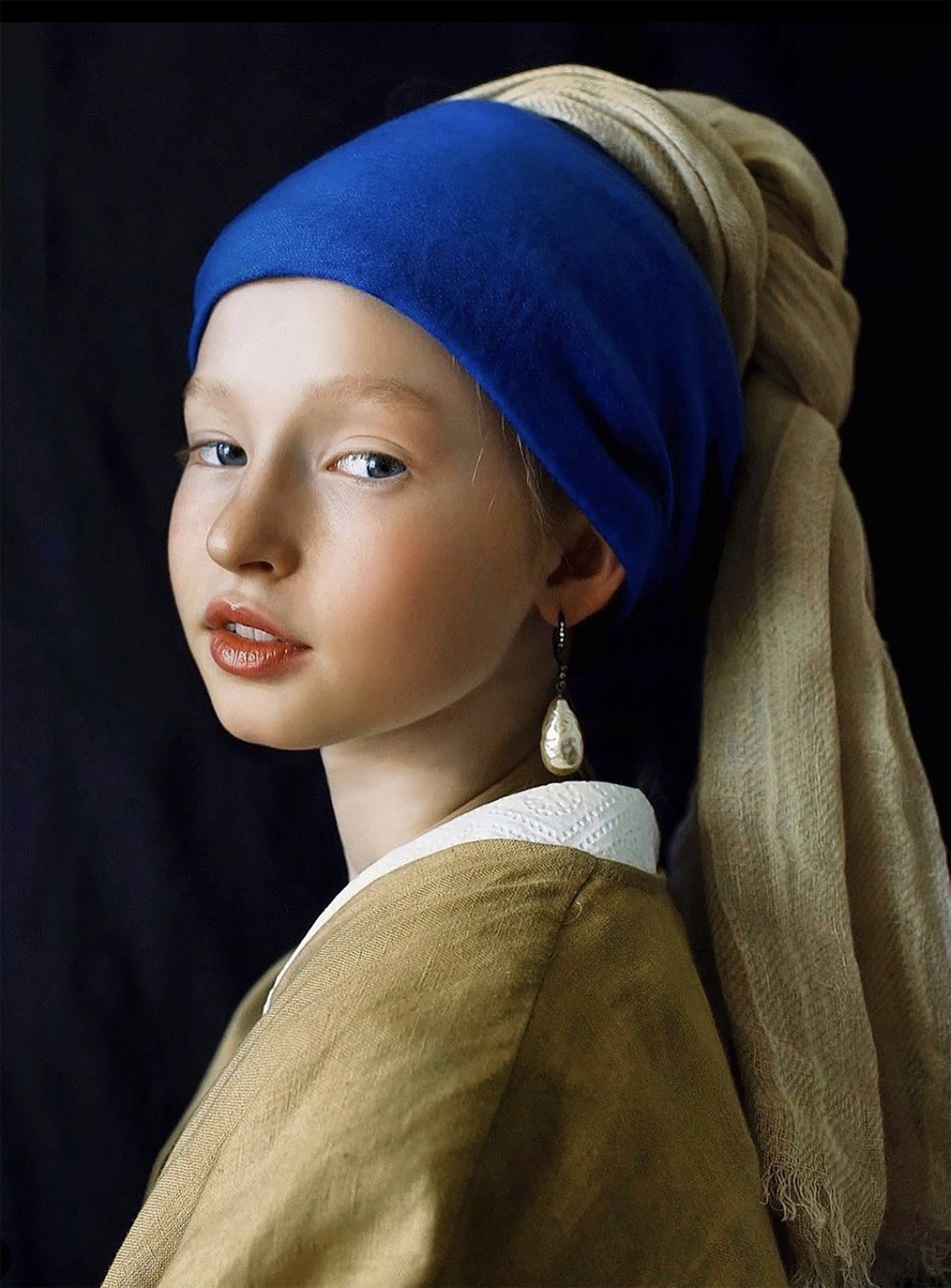 February 6 - June 4, 2023
In February 2023, our world-famous and most beloved masterpiece, Johannes Vermeer's Girl with a Pearl Earring, will be on loan to the Rijksmuseum for eight weeks for the Johannes Vermeer exhibition. Yet the spirit of the Girl will not leave the Vermeer room....
From February to June 2023 every creative person has a chance to be displayed in a digital frame in the Girl's original spot in the Vermeer room. A very desirable spot where hundreds of people a day will be able to admire your Girl.
The presentation My Girl with a Pearl shows that the Girl is recognizable in everything and everyone. In a son or daughter, in buttons, an iron or just a few swipes of a brush.
April 1, 2023 marks the festive and grand return of the Girl with a Pearl Earring to The Hague. From then on, everyone will be able to visit her again in the Mauritshuis.
So many lovely Girls
In 2023 the spotlight will be on Johannes Vermeer, painter of our Girl, as the Rijksmuseum hosts a major exhibition of his work from early February to early June. Of course no Vermeer exhibition would be complete without Girl with a Pearl Earring, so she will be moving to Amsterdam for a while.
Girl with a Pearl Earring is a magical painting. Many people come to the Mauritshuis from all over the world for the opportunity to stand face to face with Vermeer's masterpiece. Others dream of doing so. For many, the painting is a source of inspiration, a muse.
We have been aware of the endless creativity of Girl fans for some time. Vermeer's masterpiece has evolved into a painting icon and a symbol of beauty.
For years we have been receiving drawings, self-portraits and other creative responses to the Girl. As a museum we are of course mad about collecting, so we launched the Instagram account @mygirlwithapearl so that we can share the most remarkable versions of the painting that we receive with the rest of the world.

My girl with a pearl is made possible by Nationale-Nederlanden.