In 1632, Rembrandt established himself as an artist with his first group portrait, The Anatomy Lesson of Dr Nicolaes Tulp. Today, 350 years after his death, Nationale-Nederlanden and the Mauritshuis will be jointly bringing this masterpiece to life through the Rembrandt Reality app. This app allows you to step into the room where Dr Tulp is holding his famous demonstration.
Download the app
Curious to the app? You can download it free of charge in the appstore.
Rembrandt Reality app
The Rembrandt Reality app lets you travel back in time to the year 1632. After entering Amsterdam's anatomical theatre, you get to look over Rembrandt's shoulder and see how Dr. Tulp and his fellow physicians examine the body of the executed criminal Aris Kindt.
The app tells you the stories behind the painting. Did you know for example that in real life, Kindt's corpse only had one hand? Or the Rembrandt made the painting when he was only 25? Download the Rembrandt Reality app* for Android orIOS to find out all sorts of interesting facts about this masterpiece!
The Anatomy Lesson
The Anatomy Lesson of Dr. Nicolaes Tulp is a group portrait of the physician Nicolaes Tulp and seven 'barber surgeons', as medical practitioners were called in Rembrandt's time. The painting was commissioned by the Amsterdam Guild of Surgeons. It depicts an anatomy lesson given by Dr Tulp in January 1632. Tulp is shown explaining to the audience how muscles run along the arm. The actual painting can be viewed in the Mauritshuis in The Hague, but from now on, you can experience it anywhere you like on your smartphone or tablet.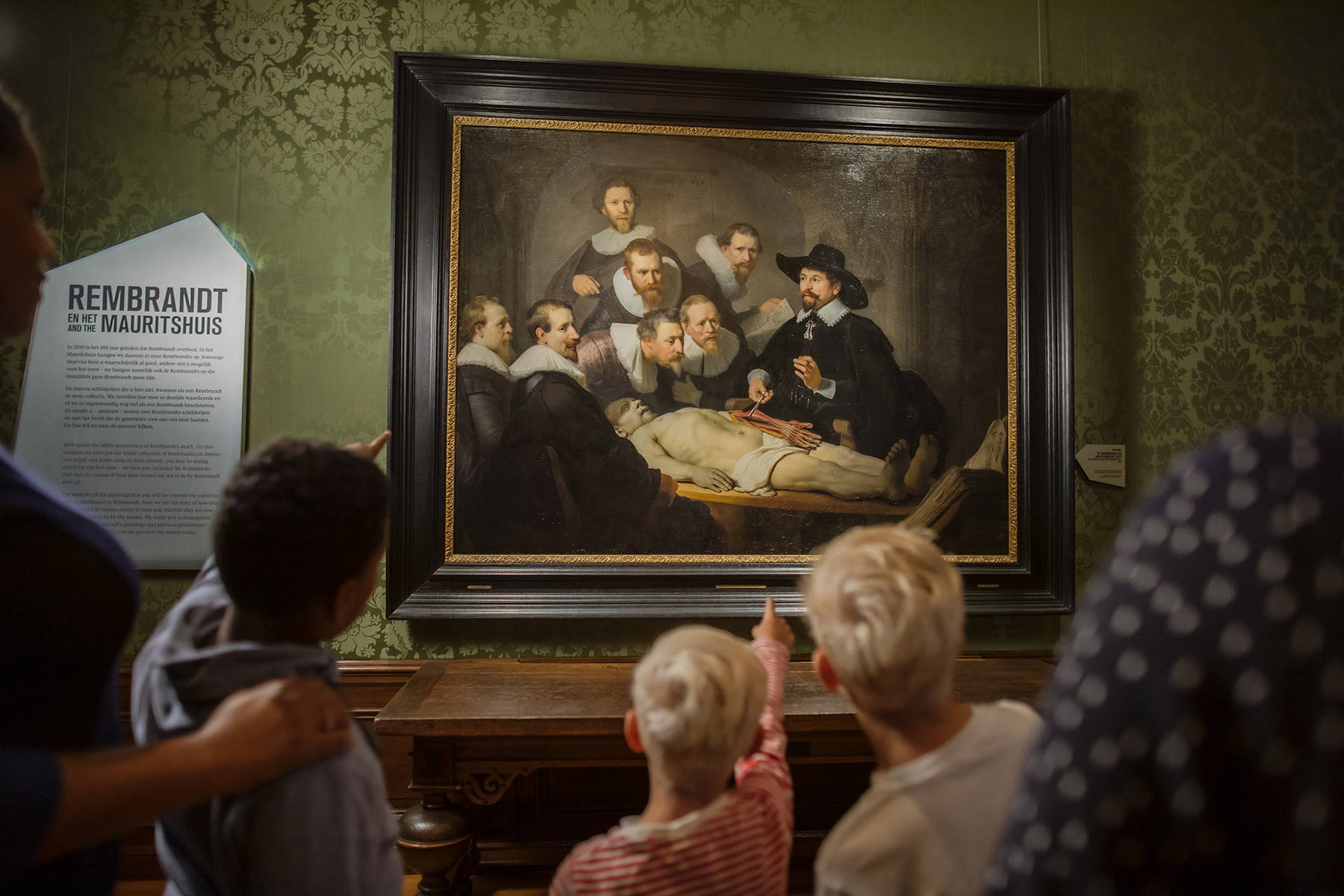 NN and the Mauritshuis
NN Group has been a proud partner of the Mauritshuis since 2016. As one of the Mauritshuis's main sponsors, NN aims to generate broader and more international interest in the museum and its extraordinary collection – by supporting new exhibitions, helping to attract new and younger audiences and raising the Mauritshuis's international profile. Interested in finding out more about Nationale-Nederlanden's support of the arts?