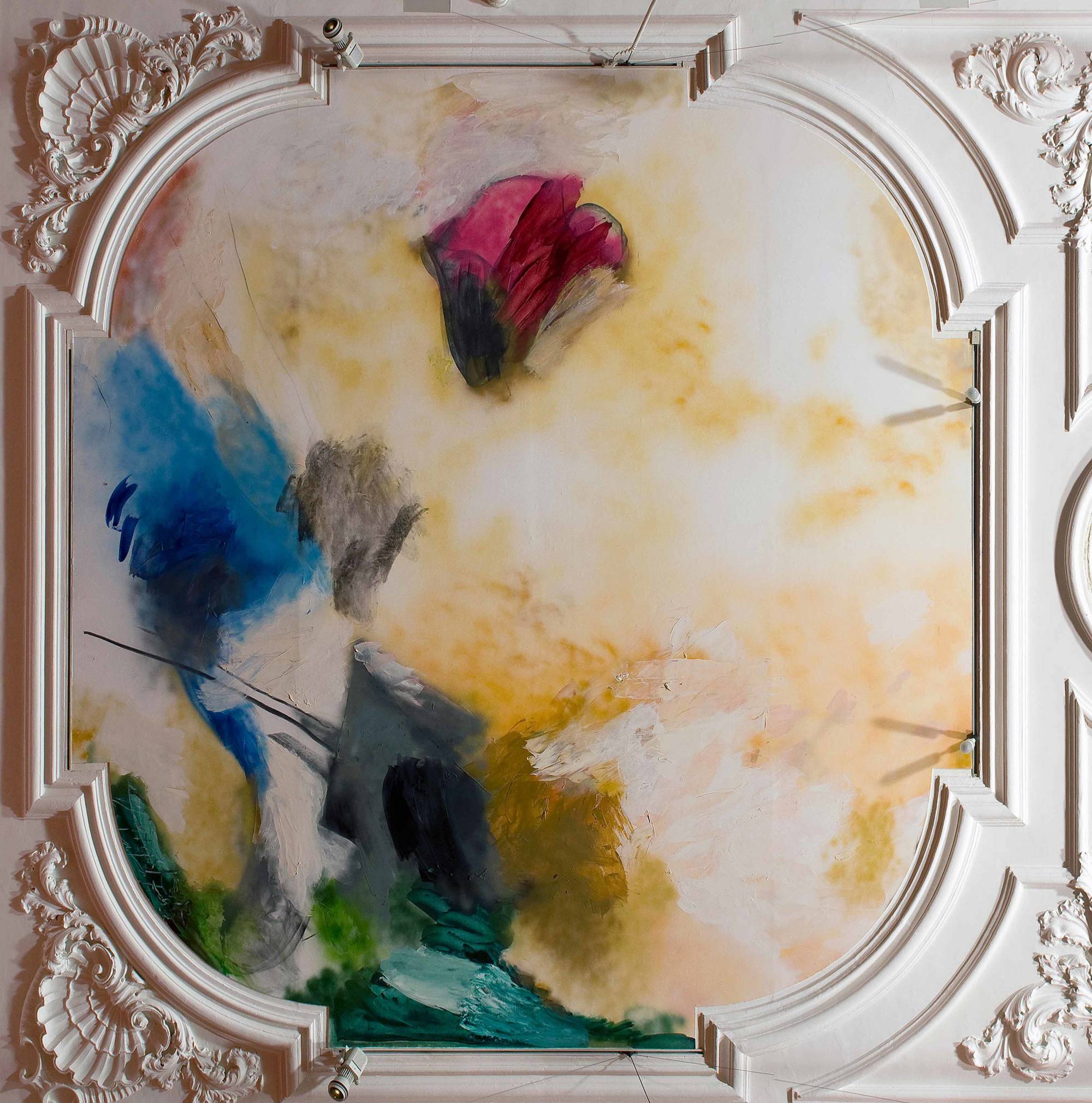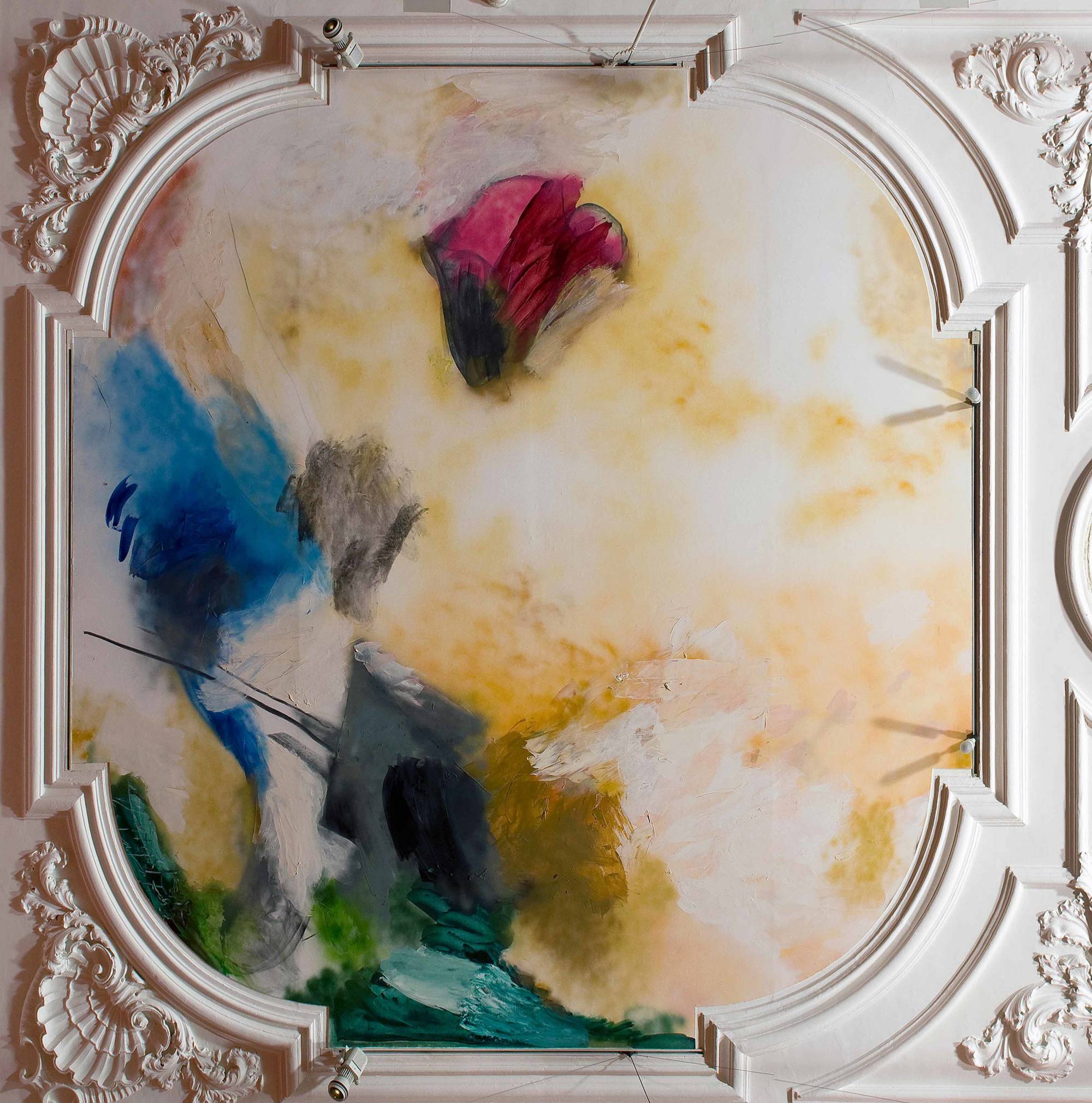 Télécharger l'image
The entire collection of the Mauritshuis is available to download in high resolution. 
For publications, please use a creditline, including 'Mauritshuis, The Hague'. 
More information.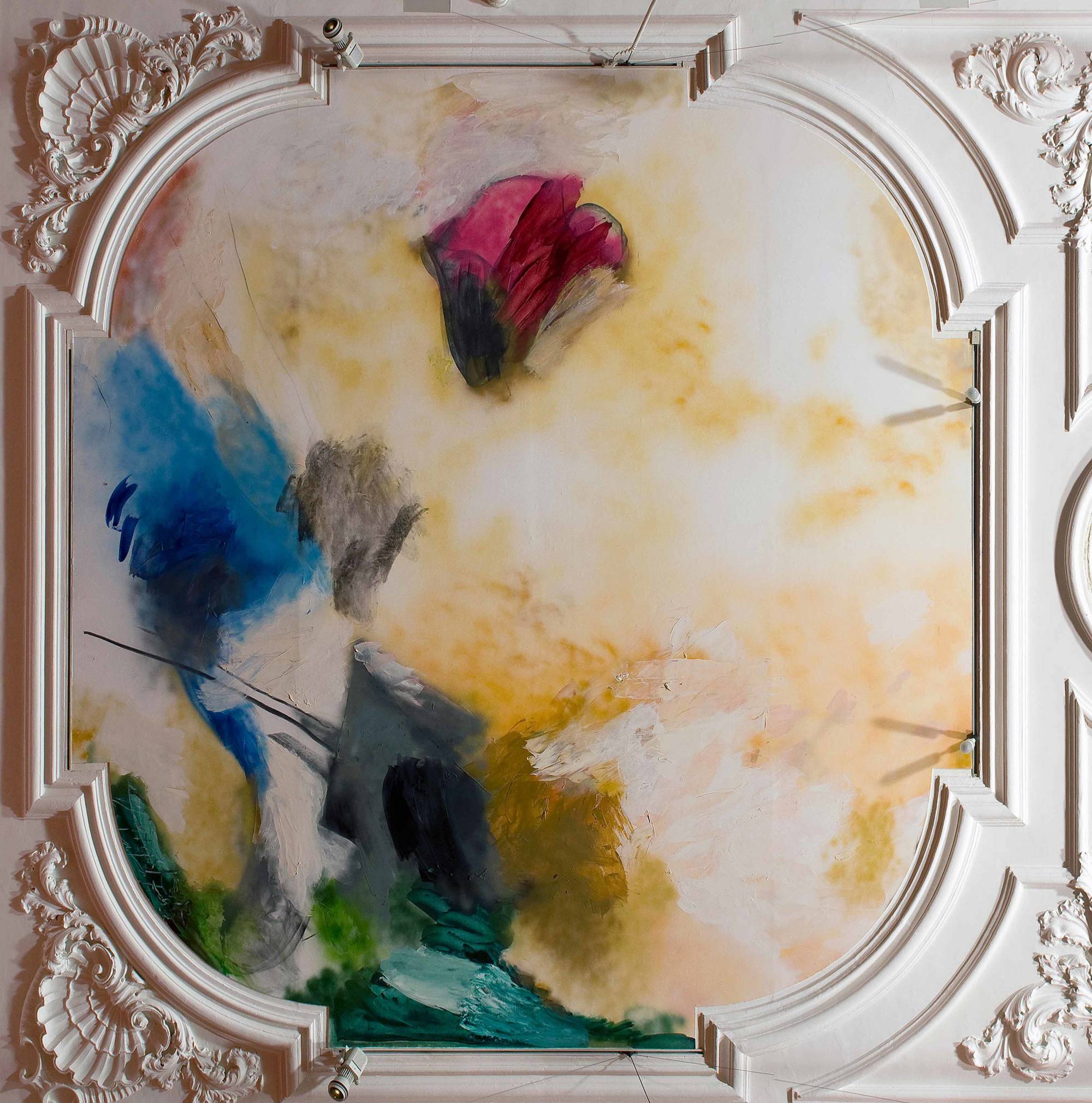 Ger Lataster

Icarus Atlanticus: Allegory of the Working Man
When Lataster painted this ceiling in 1987, he was intimidated by the thought that he was surrounded by such great masters as Rembrandt, Vermeer and Rubens. There was a danger of becoming too proud, though. Lataster saw just one way to prevent his own downfall: hard work. In this colourful and expressive ceiling, he therefore incorporated blue work trousers, work shoes and a spade. As a reward, Lataster imagined a sandwich with strawberry jam – which he also painted.