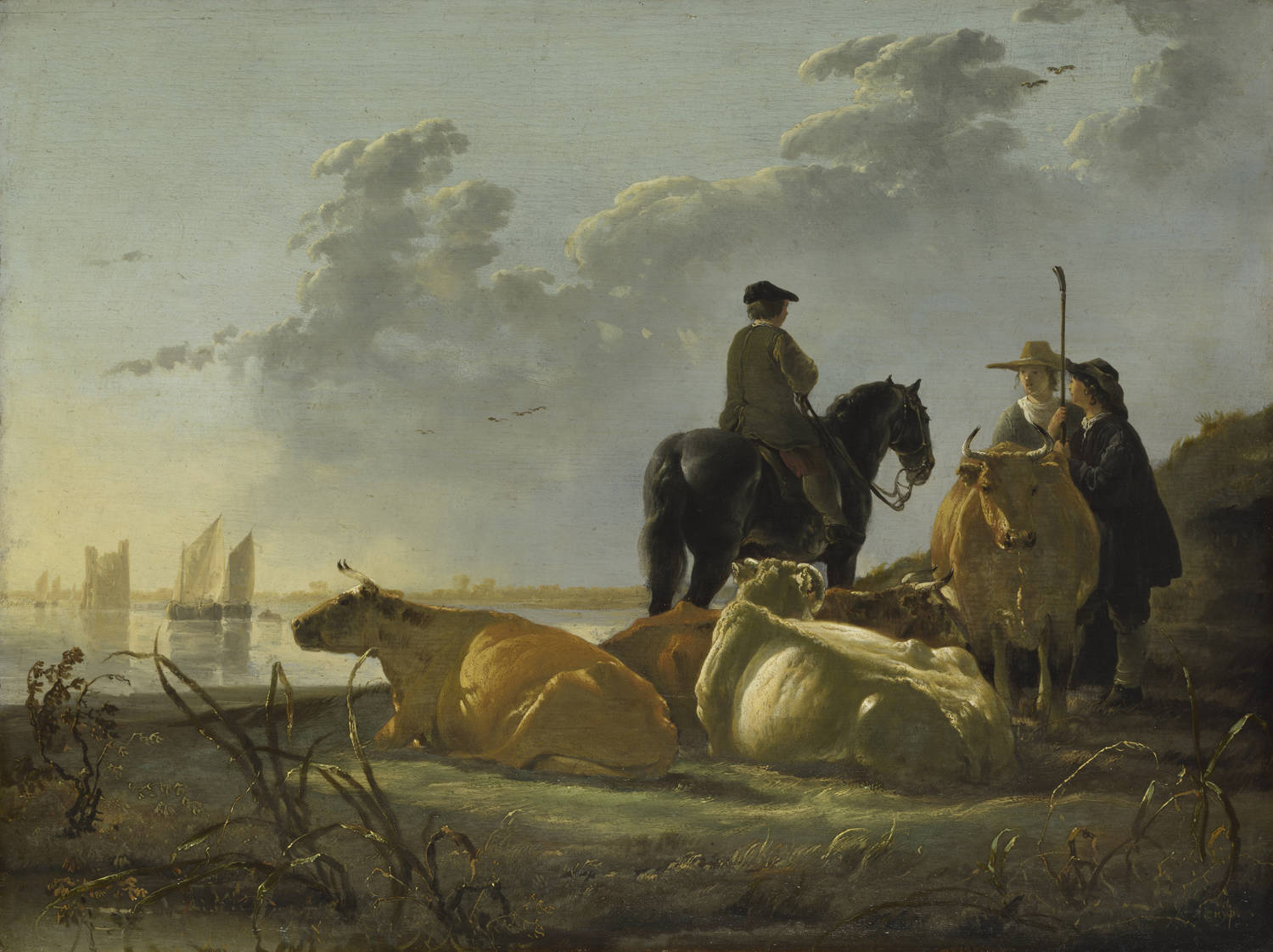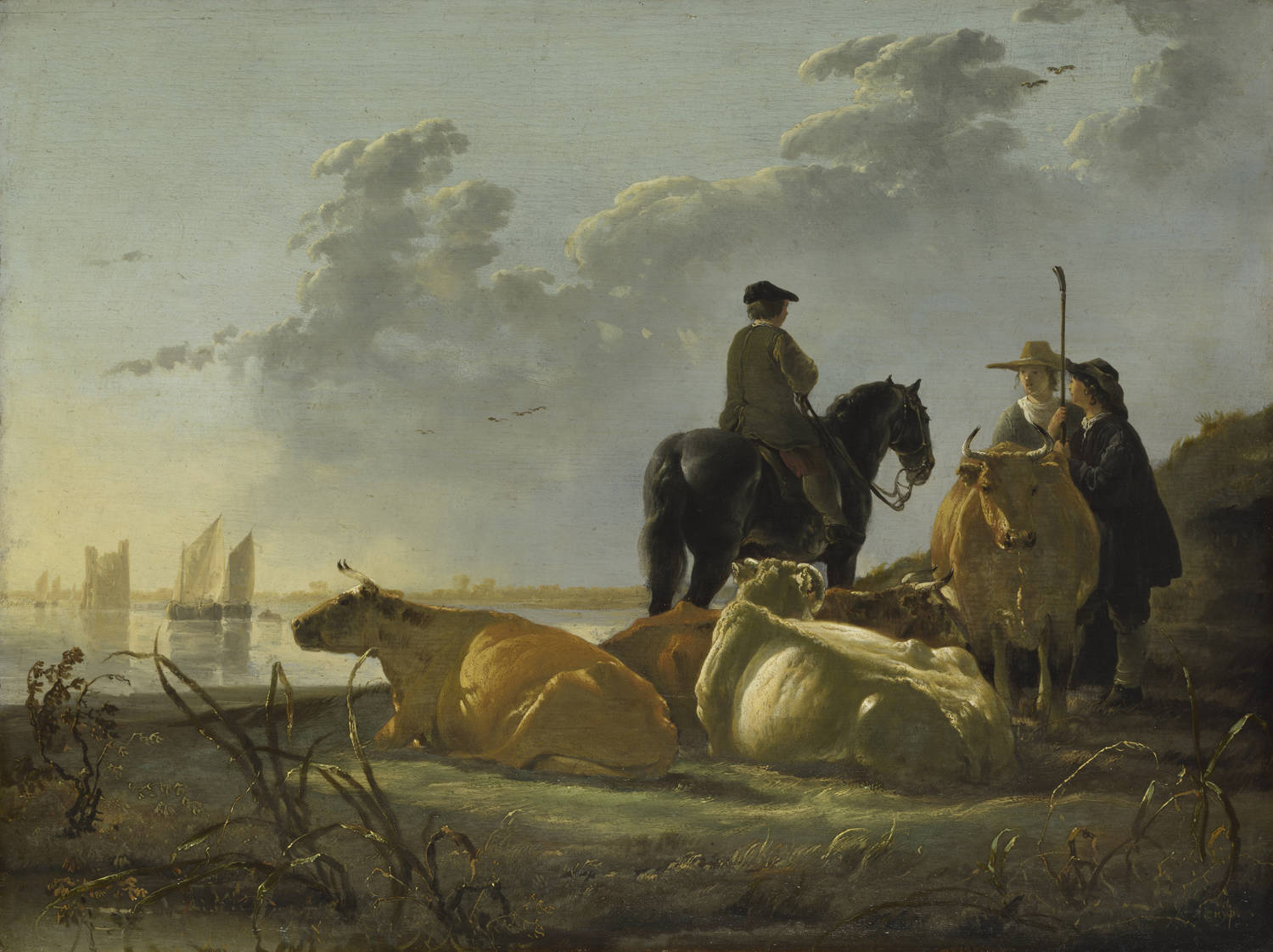 Télécharger l'image
The entire collection of the Mauritshuis is available to download in high resolution. 
For publications, please use a creditline, including 'Mauritshuis, The Hague'. 
More information.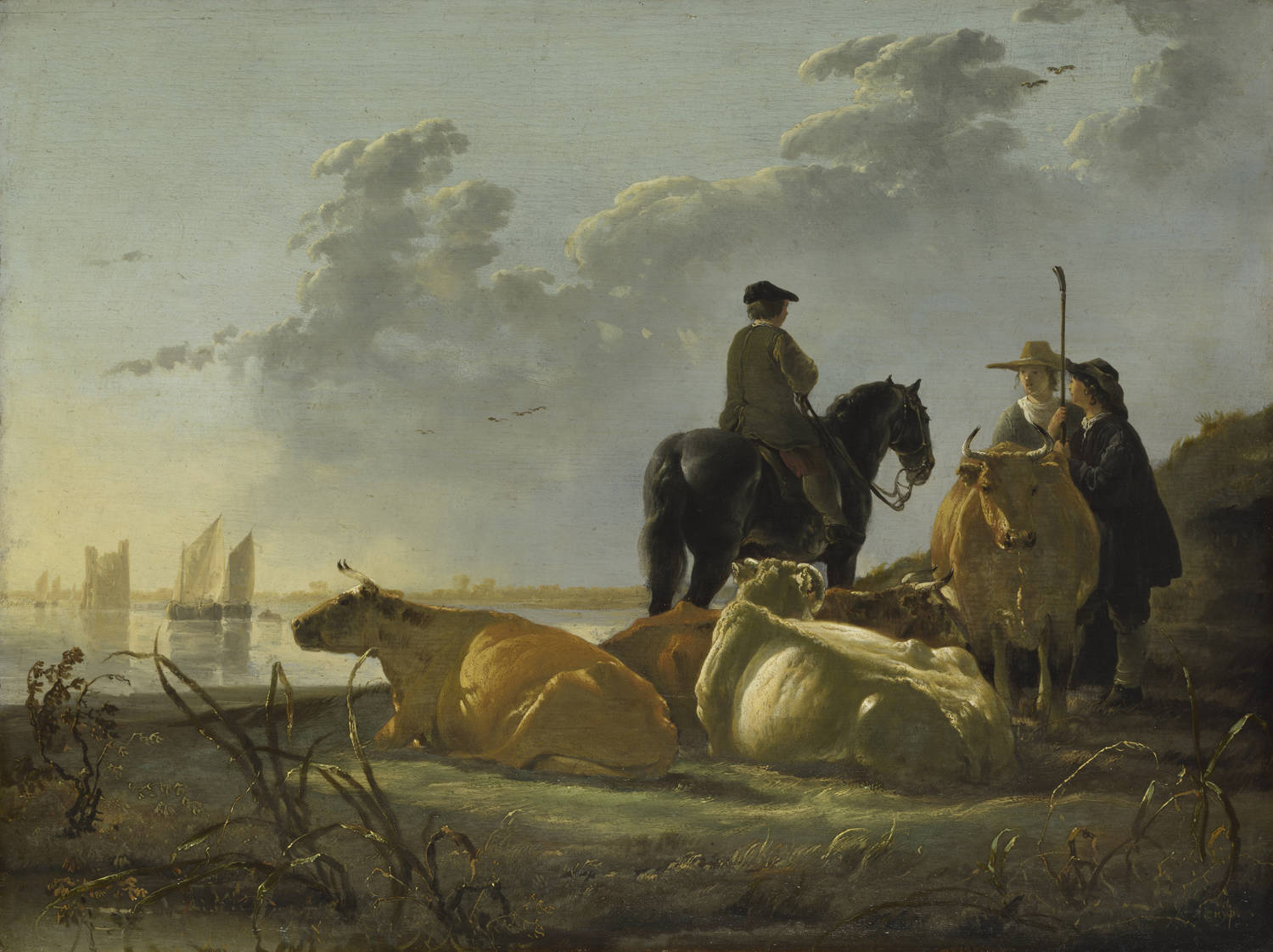 Aelbert Cuyp

Peasants and Cattle by the River Merwede
Two cowherds and their cattle stand in the low sunlight by the river Merwede. A horseman has just passed by. In the distance, we can see the ruins of Huis te Merwede, a little outside the city of Dordrecht.
Cuyp specialised in this sort of landscape with animals bathed in a warm glow. This lighting effect was the trademark of artists who painted Italianate landscapes. Cuyp adopted their technique in his landscapes, which are otherwise unmistakeably Dutch.