Who are we?
A House of Stories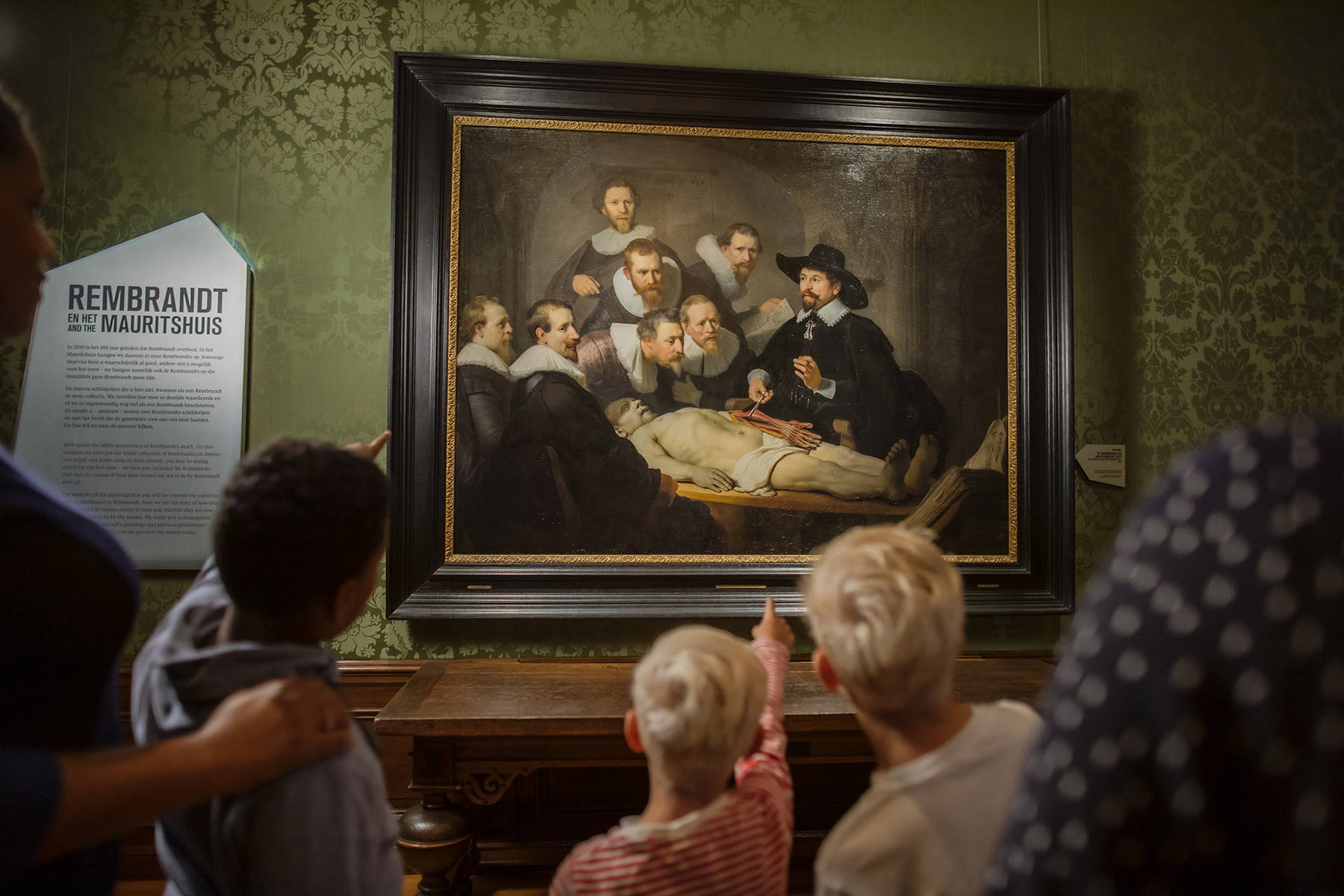 You are never going to find as many impressive paintings per square metre in the Netherlands as here, in the Mauritshuis. Our museum is home to a world-famous collection of 17th century masterpieces with Vermeer's Girl with a Pearl Earring as the 'icing on the cake'. We put all our love into making sure that everyone is able to enjoy our collection. That is, after all, what we're here for!
Just like us
A visit to the Mauritshuis is always special. But that's not only because we offer more than 250 paintings, the silk wall coverings on which they hang, and the creaky, historical floor under your feet… A visit to the Mauritshuis is so special because it makes you realise that you're not alone. People were already seeking happiness and a peaceful home in the 17th century. They also made mistakes, questioned what love is, had to deal with migration, and tried to control pandemics.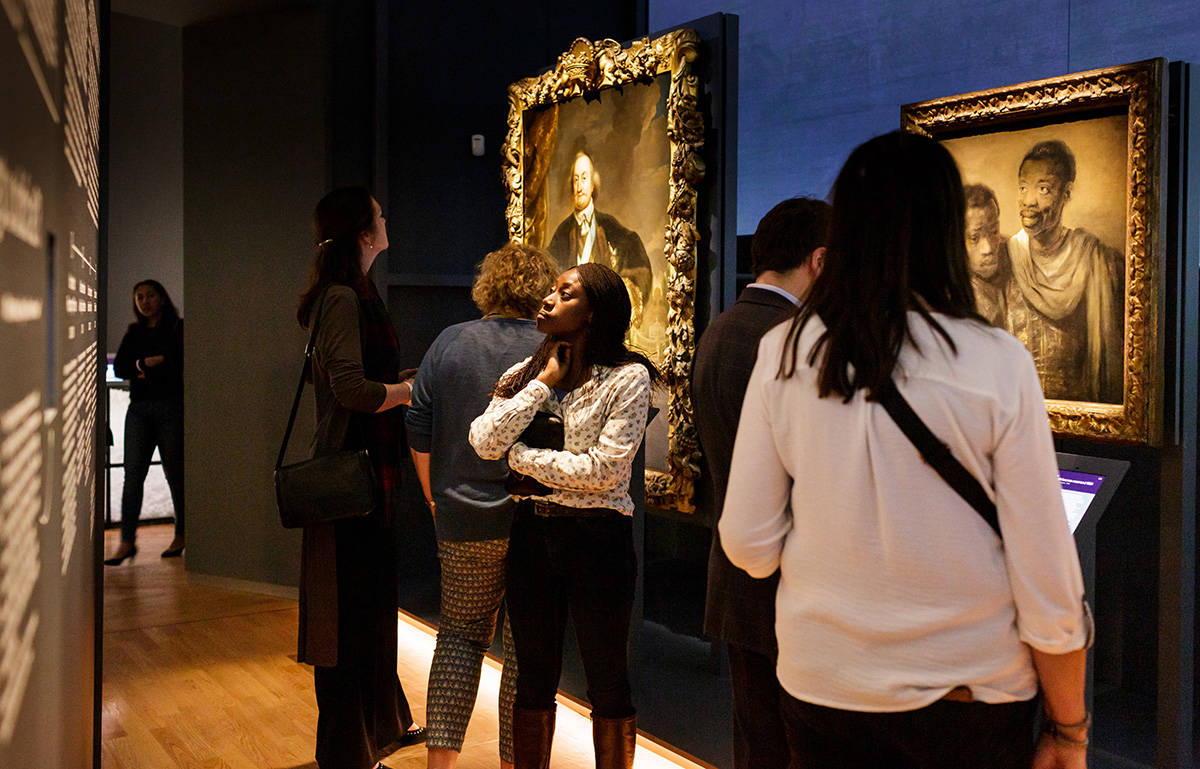 A New Look At Art
Our collection of paintings provides a historical context for what's happening today. Knowledge about colonial history will make it easier to understand, not only the Black Lives Matter movement, but also the composition of the Dutch population. This is what we can offer you thanks to our eponym, Count Johan Maurits, who played an important role in the transatlantic slave trade. And how about the pandemics of those days? It's helpful to be able to learn from our ancestors during the times of the Corona crisis. And what was their view of science? How did the plague and other contagious diseases develop?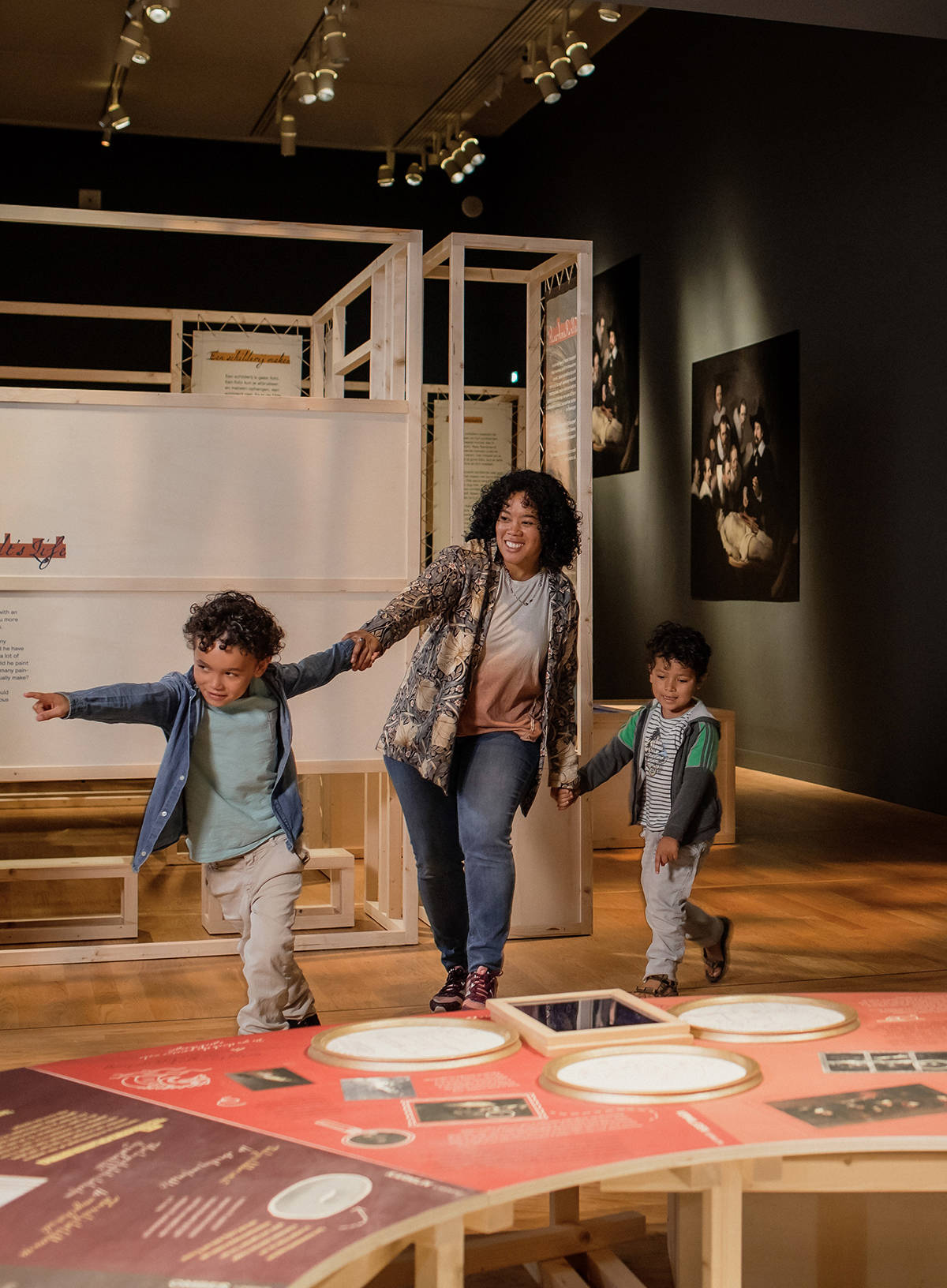 Mission
With over 250 works of art in our collection, there's always something that will appeal to you. For example, a painting that inspires new ideas. Or one that somehow sharpens your perspective. Or simply moves you. You don't need to be an experienced art connoisseur, and you may never even have been to a museum. You'll always be welcome to enjoy our collection in your own good time. For us, that is the most important thing. Our mission is to make everyone feel at home here; to be moved and inspired.
Through The Eyes Of Others
The Mauritshuis puts you in touch with other visions of life, customs and times. With strange and surprising perspectives. We offer you a masterful experience in which human stories and perspectives stimulate reflection and imagination. Of course, you can also simply come here to enjoy our paintings unabashed.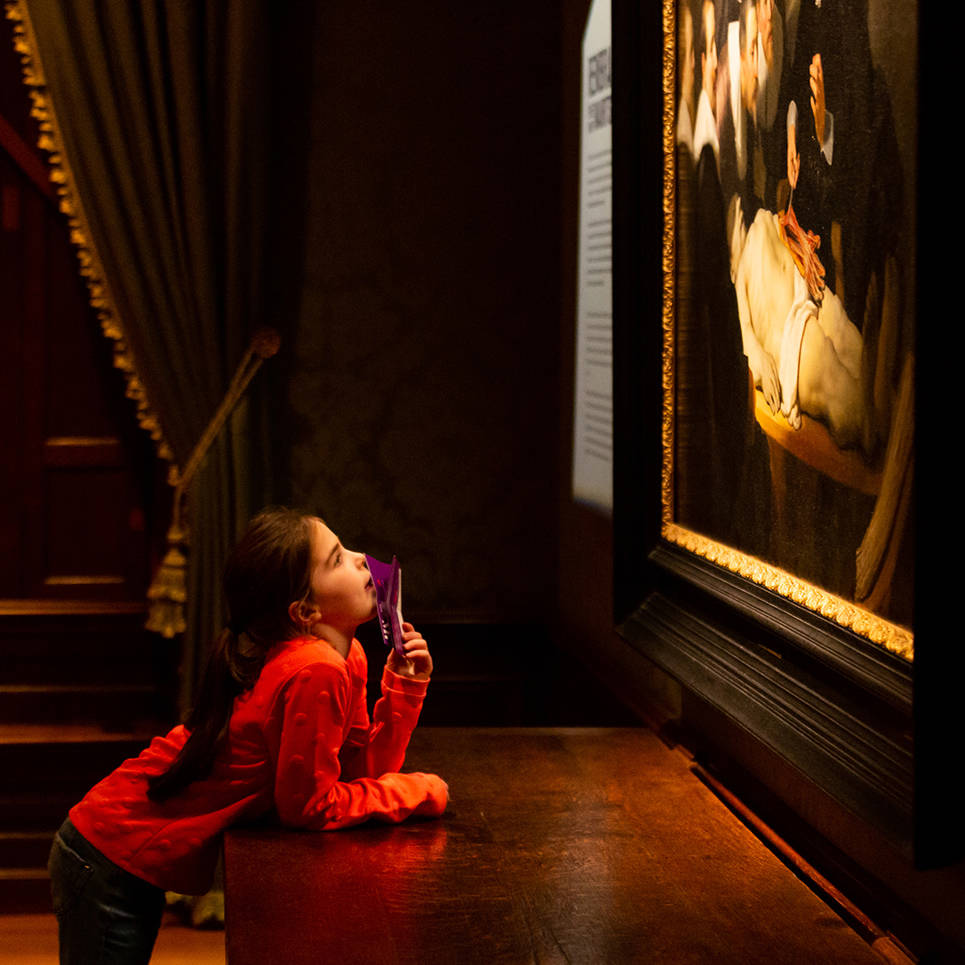 Masterly & Human
Just as Rembrandt, Rubens and Vermeer excelled in painting, we also wish to excel in hospitality. We do everything we can to make you feel at home in our museum. The Mauritshuis is a place where everyone is free to be themselves. We organise guided tours where we also like to hear your views. We're always open to discussion and never shy away from difficult topics. We regularly invite musicians, athletes and artists to shed light on our collection from their personal perspectives. We're always on the lookout for new ways to promote our paintings. Sometimes we use augmented reality and sometimes we might, for example, use fragrances. We passionately believe our collection deserves to be seen.
The Management
Our ambitions are refined under the inspiring leadership of general director Martine Gosselink and Arnoud van Dommele, business director.
Martine: 'It's an incredible honour to be the director of the Mauritshuis. The collection emerged from a century during which millions of paintings were created, and the very best of the best are here.'
Management Team
Martine and Imke are supported by an enthusiastic management team consisting of the:
Judith Niessen, Head of Collection & Science
Walther van den Heuvel, Head of Education
Frans van der Avert ad interim, Head of Business Development
Willemijn Loeber ad interim, Head of Finance
Hannie Steeman, Head of Marketing & Communication
Marty Plas, Head of Facilities Management
Supervisory Board
Our Supervisory Board advises and supports us in the implementation of our long-term strategy. These bright minds from outside our organisation keep an eye on our financial health and monitor our results:
Ila Kasem, chairperson 
Ben van Doesburgh
Rob Lelieveld
Siela Ardjosemito
Manfred Sellink
Vaishali Sachdev
Advisory Board
Our Advisory Board consists of creative thinkers from outside the organisation, who help to keep us on our toes. They contribute ideas to help us enthuse as many art lovers as possible about the Mauritshuis, and to alert us to potential pitfalls.
Hafida Abahai 
Eppo van Nispen tot Sevenaer 
Allie Simonis
Kiza Magendane