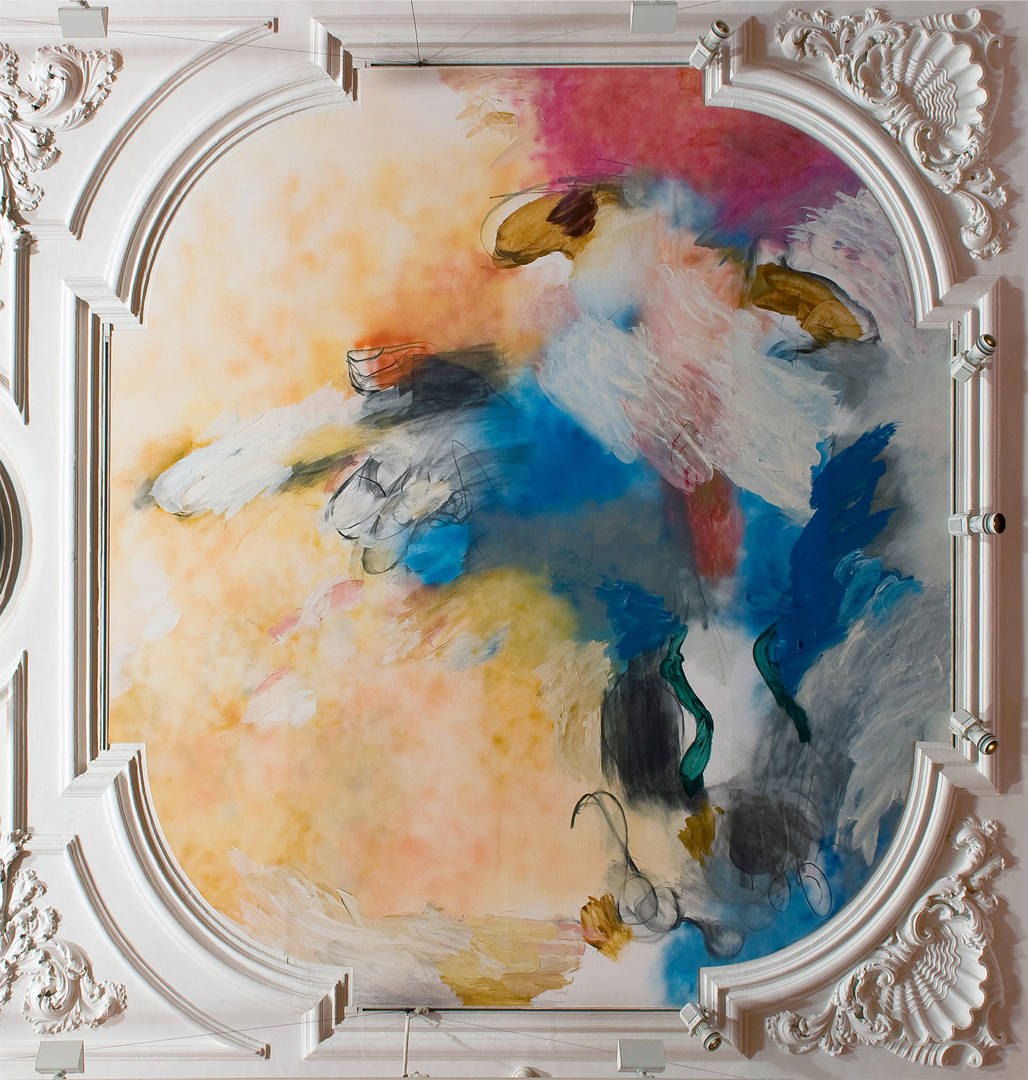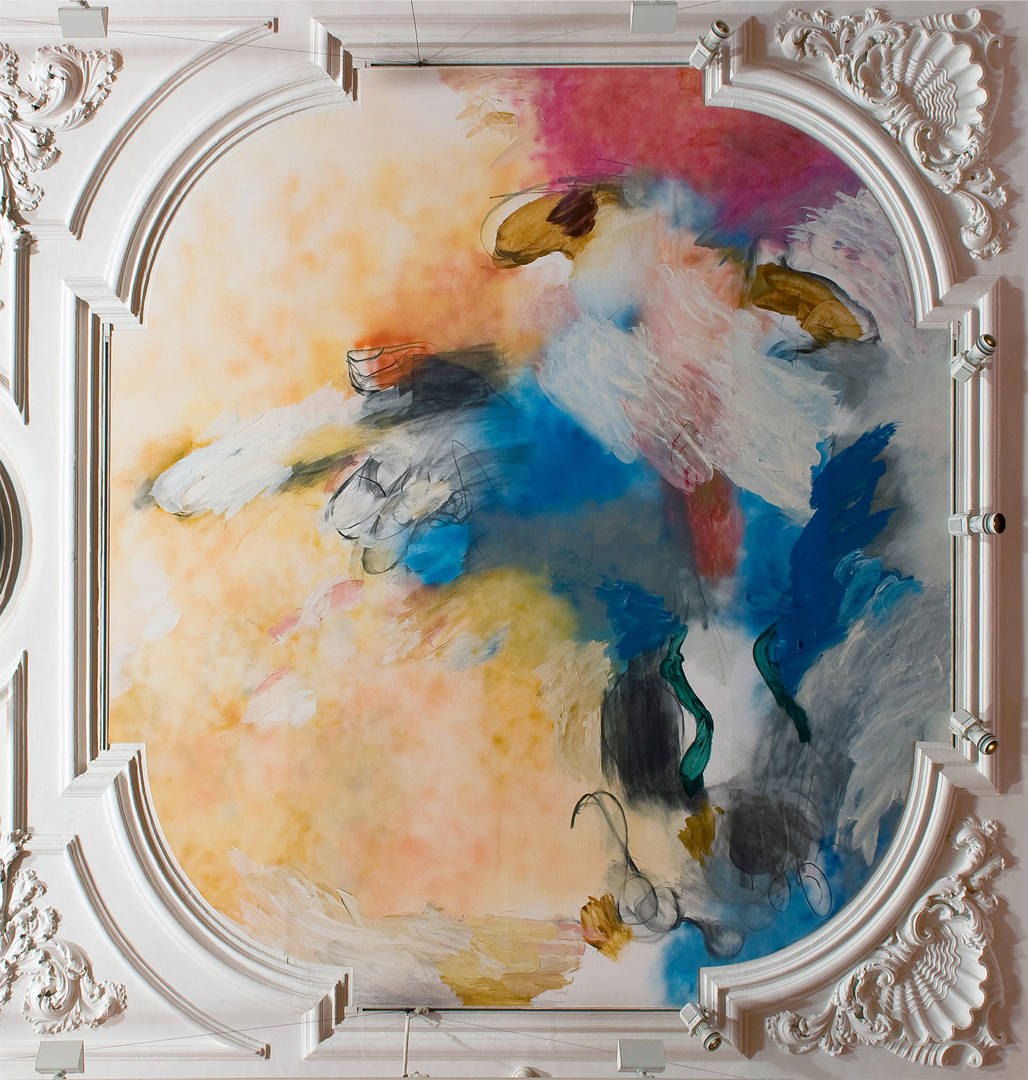 Download Image
Non-commercial use
All our images can be downloaded in high resolution from our website for non-commercial use (research/study, educational purposes, personal blogs and social media).
Would you like to use our images in a publication? Please mention our credit line: "Mauritshuis, The Hague."
Commercial use
Would you like to use our images for commercial purposes? We would be happy to discuss this with you. Please contact our marketing department at images@mauritshuis.nl.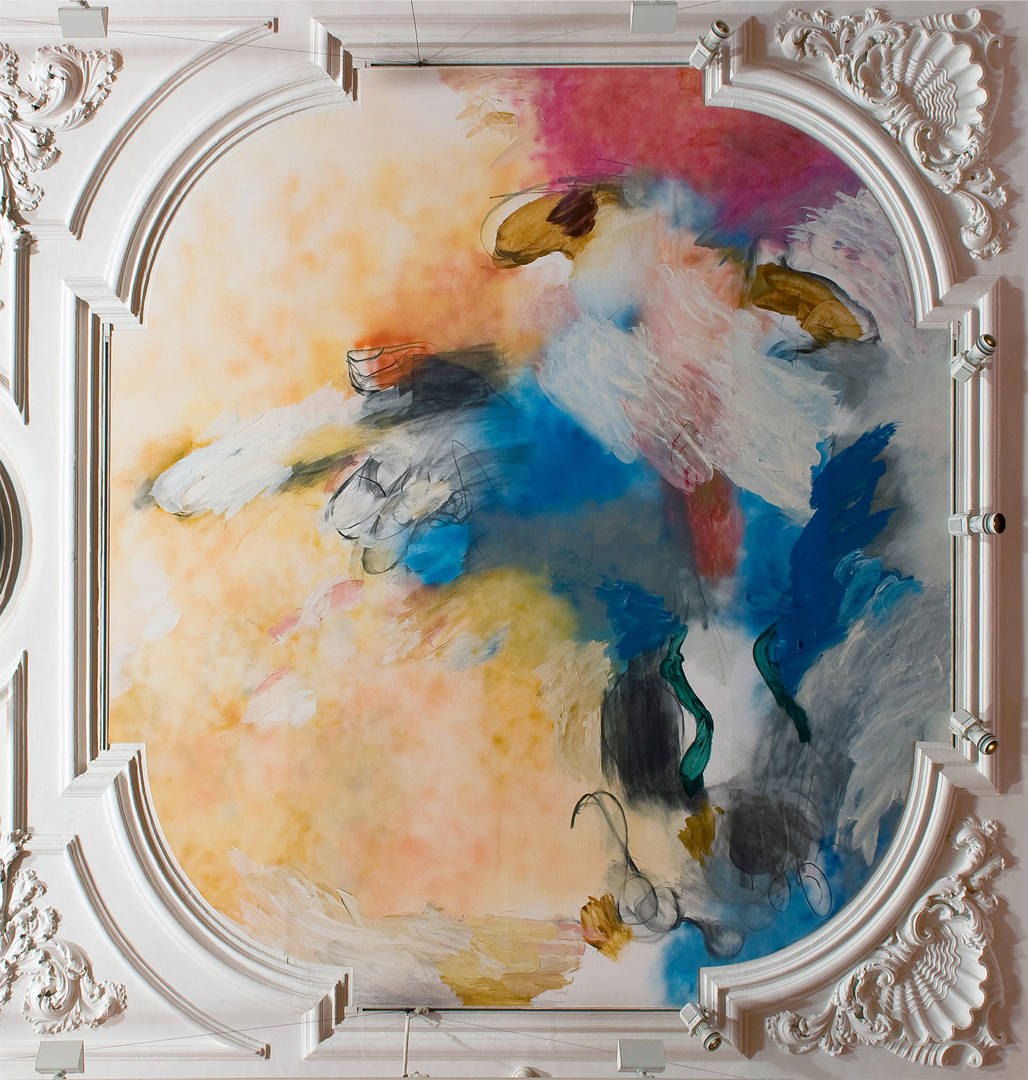 Ger Lataster

Icarus Atlanticus: Allegory of Human Vanity
In the 1980s, Lataster was commissioned to paint the ceiling of the Main Landing. He chose a composition with lots of colour, in which he incorporated the story of Icarus, who made his own wings to fly to the sun, but fell into the sea when the heat melted the wax. With this story Lataster warned himself of the danger of being too proud of this commission. Icarus' wings are clearly identifiable, as are Lataster's own metal-rimmed glasses.