Rembrandt van Rijn (1606-1669)
One of the most interesting artists of all time
Rembrandt van Rijn was a Dutch 17th-century painter, and one of the most interesting artists of all time. His paintings are full of drama, contrasts between light and dark and experimental brushwork, and are famous all over the world. His lively and original images still touch people today. Rembrandt's work is unbelievably varied. He mainly made history paintings and portraits, though he also painted landscapes and still lifes. Rembrandt made almost 300 paintings and many prints and drawings in his career.
Life in Leiden and Amsterdam
Rembrandt was born in Leiden, and was the son of a miller. He learned to paint from artists Jacob van Swanenburg (1571-1638) in Leiden and Pieter Lastman (1583-1633) in Amsterdam. Around 1625 Rembrandt began working independently in Leiden, but after a few years he moved to Amsterdam.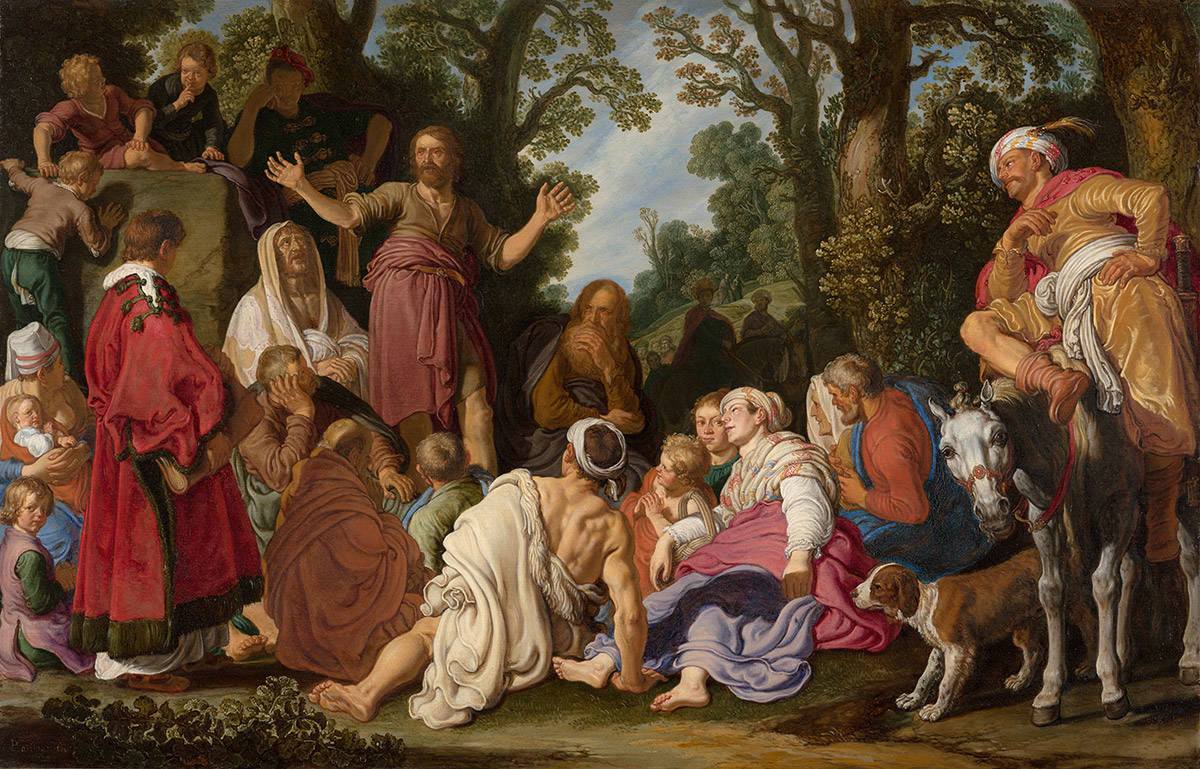 He married the mayor's daughter, Saskia Uylenburgh, and they had four children. Only their son Titus lived to be an adult, however. After Saskia died in 1642 Rembrandt had relationships with two of his housekeepers, Geertje Dirckx and later Hendrickje Stoffels. He had a daughter, Cornelia, with Hendrickje.
Rembrandt trained 25 painters, including Gerrit Dou (1613-1675), Govert Flinck (1615-1660) and Ferdinand Bol (1616-1680). He led an eventful life, and was very passionate about working and collecting. He lost all his money and went bankrupt in 1656. But Rembrandt was recognised as a genius. He always had plenty of customers ordering paintings from him, right up to the end of his life. He is buried in an unmarked grave in Amsterdam's Westerkerk church.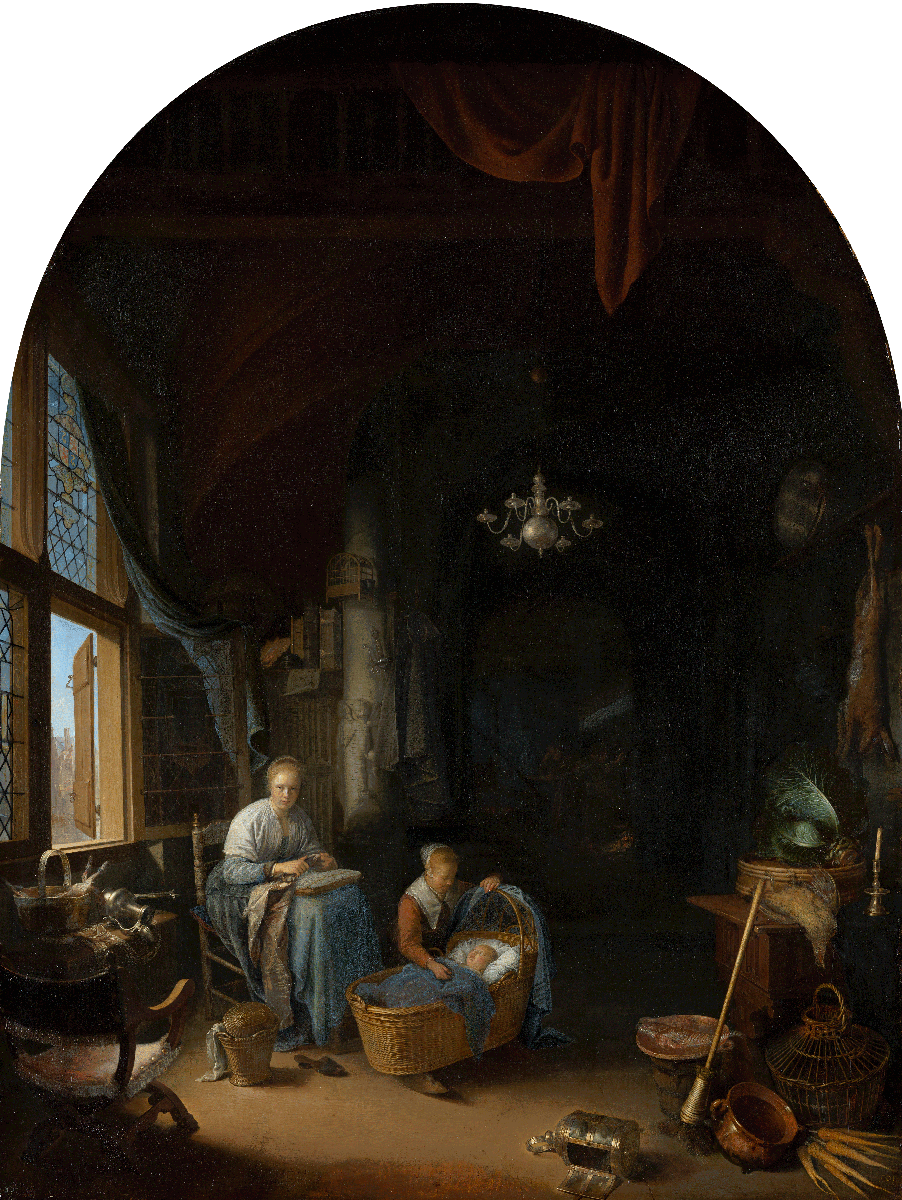 Early years
In Rembrandt's first paintings we can still see the influence of his teacher Pieter Lastman. But soon his style changed. Rembrandt brought more movement into his paintings by focusing on hand movements. He made the pictures more tense and dramatic with sharp contrasts between light and dark. Rembrandt was also careful in his use of colour. He only used very noticeable colours in the most important places. His early paintings are mostly quite detailed. He did not develop his 'loose' style of painting until later.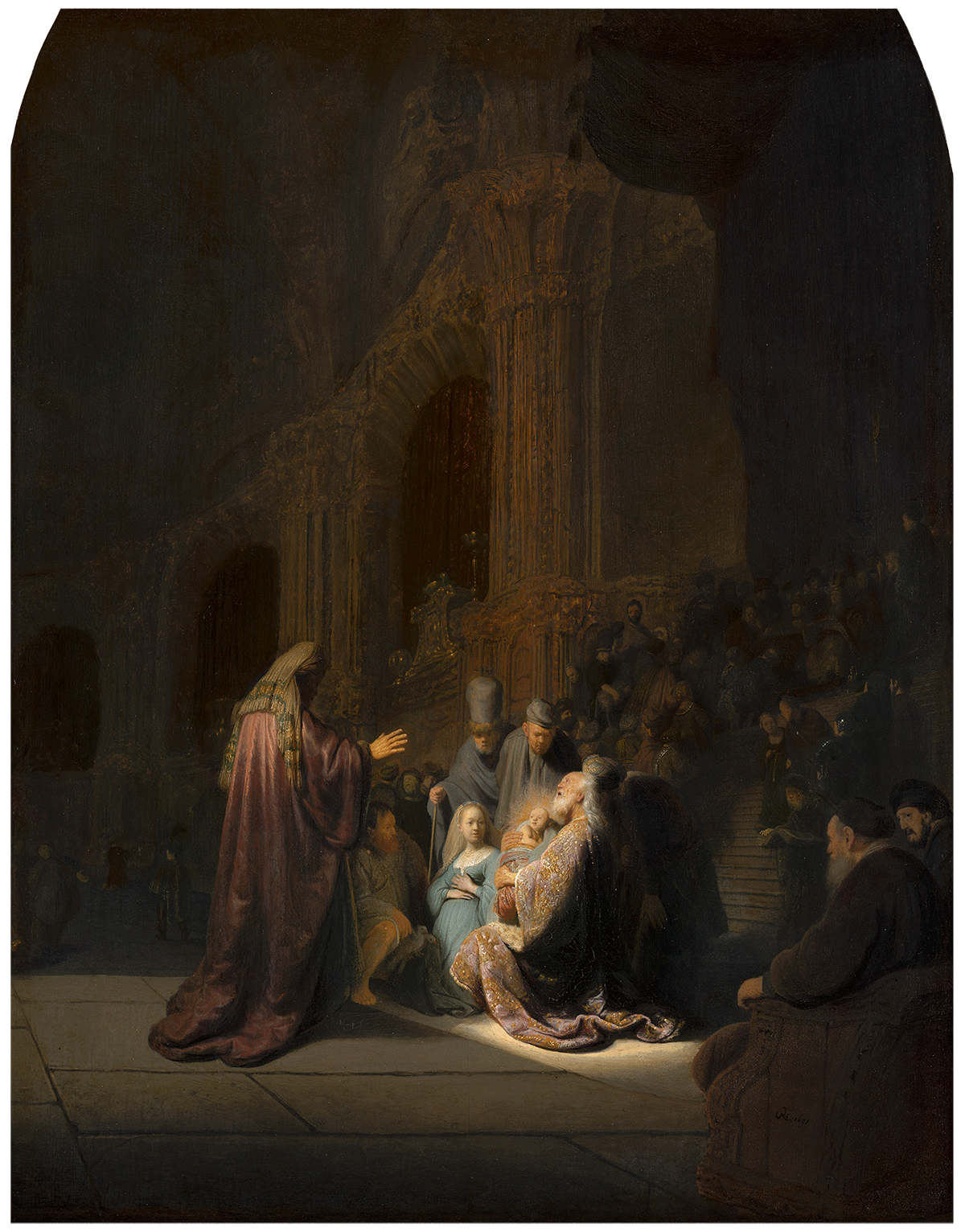 Nudes
Unlike other painters working at the time, Rembrandt did not paint an ideal of beauty but real women of flesh and blood. He showed them just as they were. Sometimes you can even see the mark by the stocking they have just taken off.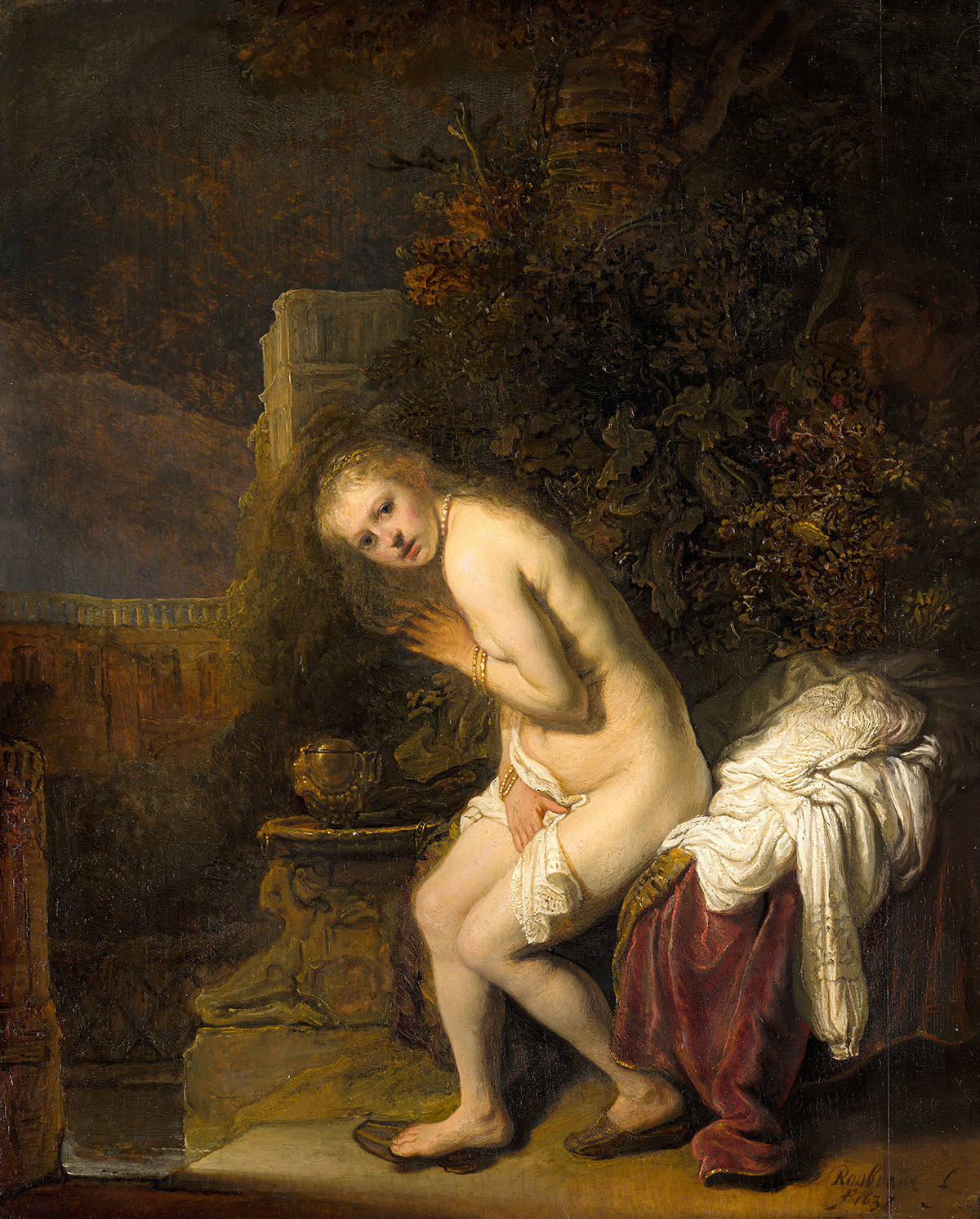 Technique
Rembrandt always experimented with the texture of the paint and the feeling of space it allowed him to create. He would paint the parts of the image where the light was using thick, textured paint. When the light shines on these parts, it appears to bring them forward. It is almost like you could grab hold of them. In darker areas, the paint is thinner and more transparent.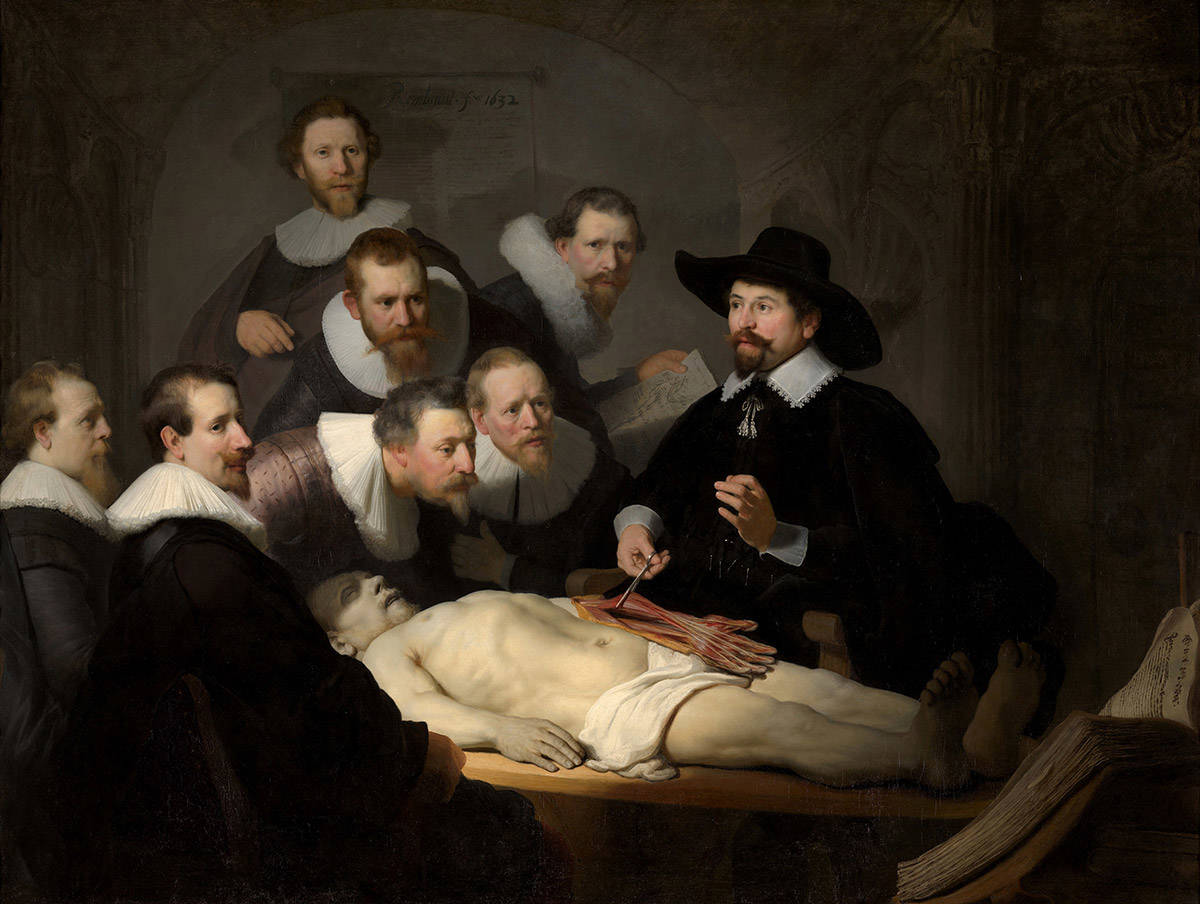 Highlight
Rembrandt was more famous between 1635 and 1642 than at any other time. He bought a grand townhouse on Breestraat (now Jodenbreestraat) and lived the life of a rich man. At this time, he also started on the biggest job of his career: The Night Watch.
In this period, Rembrandt always painted the most dramatic moments in the story, with plenty of emotion. He would make the image even more dramatic with strong contrasts between light and dark, bold movements and objects falling over.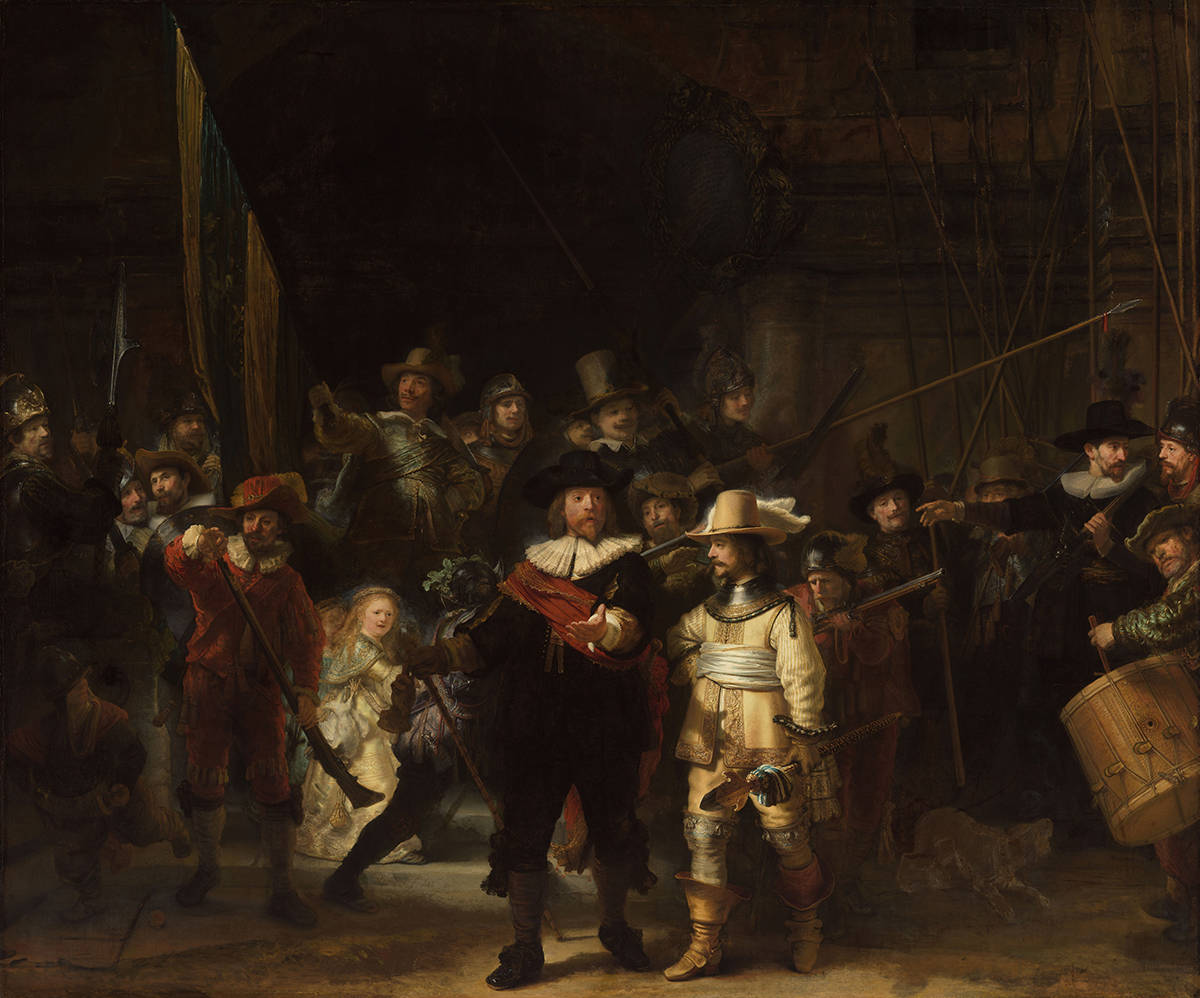 Strong-willed
Rembrandt was a strong-willed man and he was certainly not modest. From 1633 he signed his paintings using only his first name, which was unusual for a Dutch artist.
Only Italian masters like Raphael (1483-1520), Leonardo da Vinci (1452-1519) and Titian (c. 1490-1576) did this. Rembrandt clearly believed his name belonged in the same category as theirs.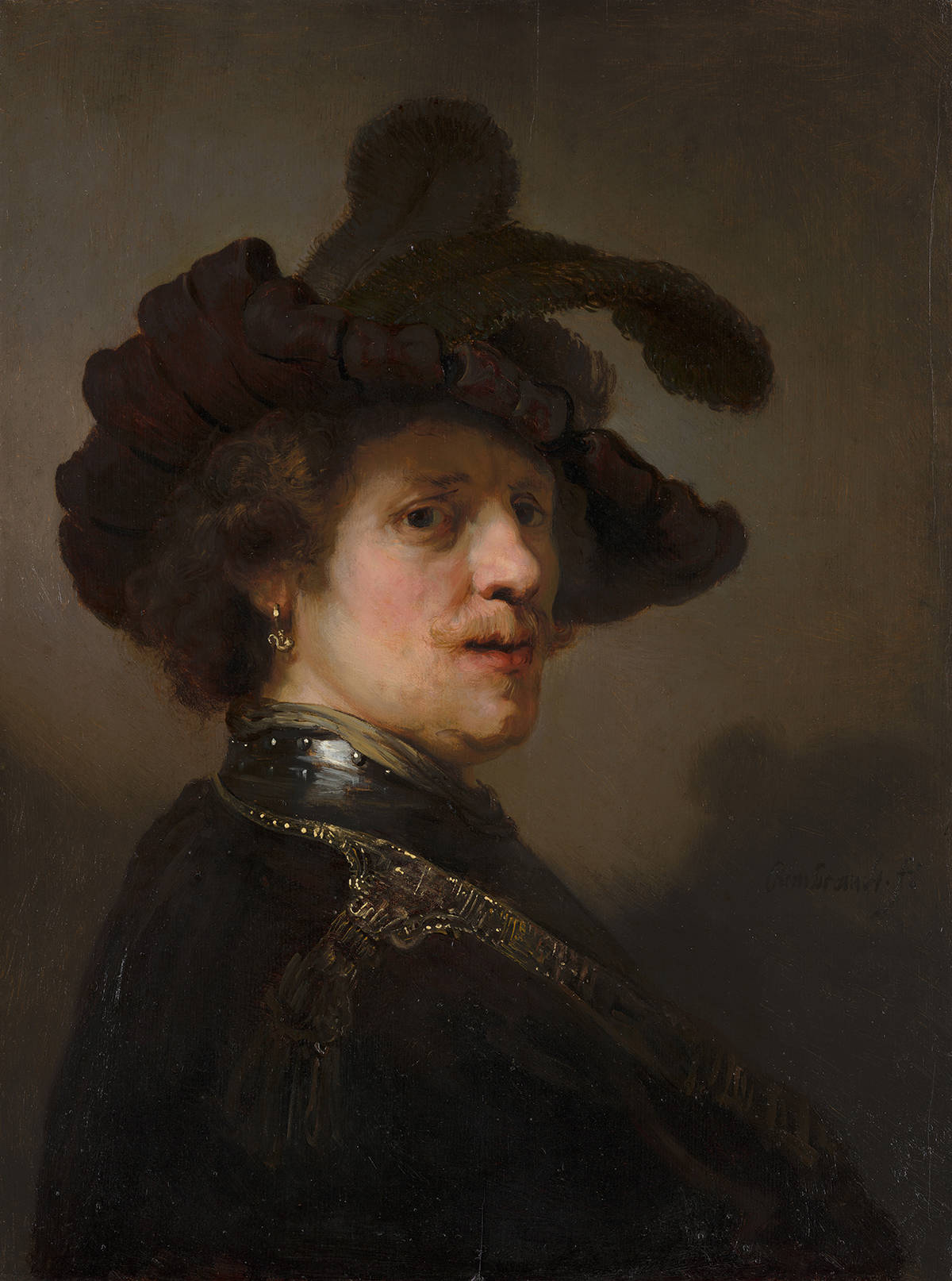 Collection
Rembrandt was a passionate collector of art. He owned paintings, drawings, prints and casts of Greek and Roman busts. His collection also included curiosities (unusual objects) and natural history items (such as stuffed animals, shells and minerals), musical instruments and weapons. He used many of these objects in his paintings.
It was common for rich people to have such a large collection of objects. His marriage to the mayor's daughter and his grand home also suggest that Rembrandt, the miller's son, wanted higher social status. But he never completely succeeded in this. He did not have the right manners, and he was too obsessed by his work.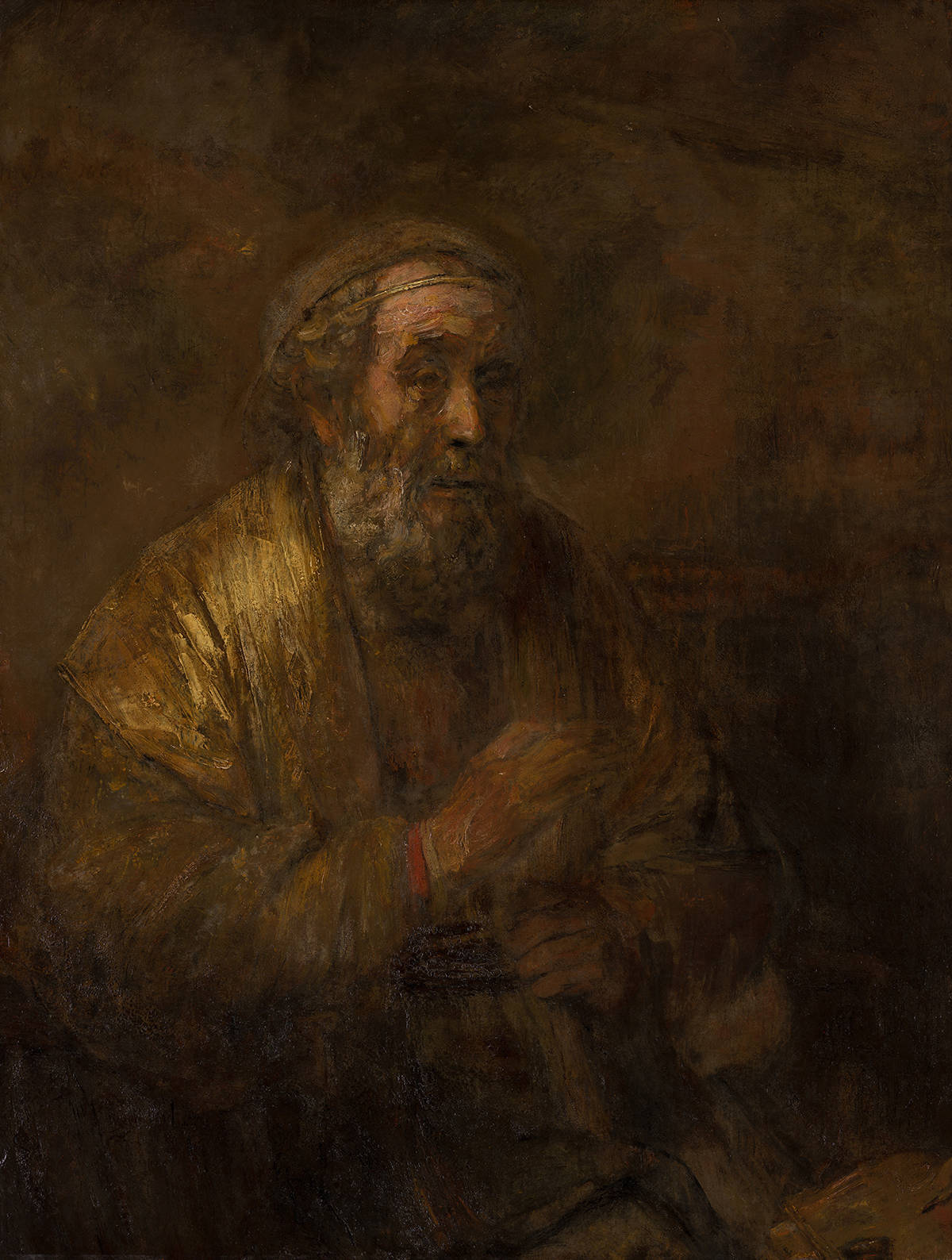 Late style
Rembrandt completed The Night Watch in 1642 and for almost ten years after that he produced very few paintings. After that, his style changed. His pictures became calmer, with more focus on subtle poses and movements, like two hands lightly touching each other.
His painting technique also changed, with more lively brushwork, sketchy strokes and unclear lines. He sometimes applied paint so thickly that it seems like it has been sculpted, while he left other parts quite rough. As a result, Rembrandt's late paintings sometimes seem to be unfinished.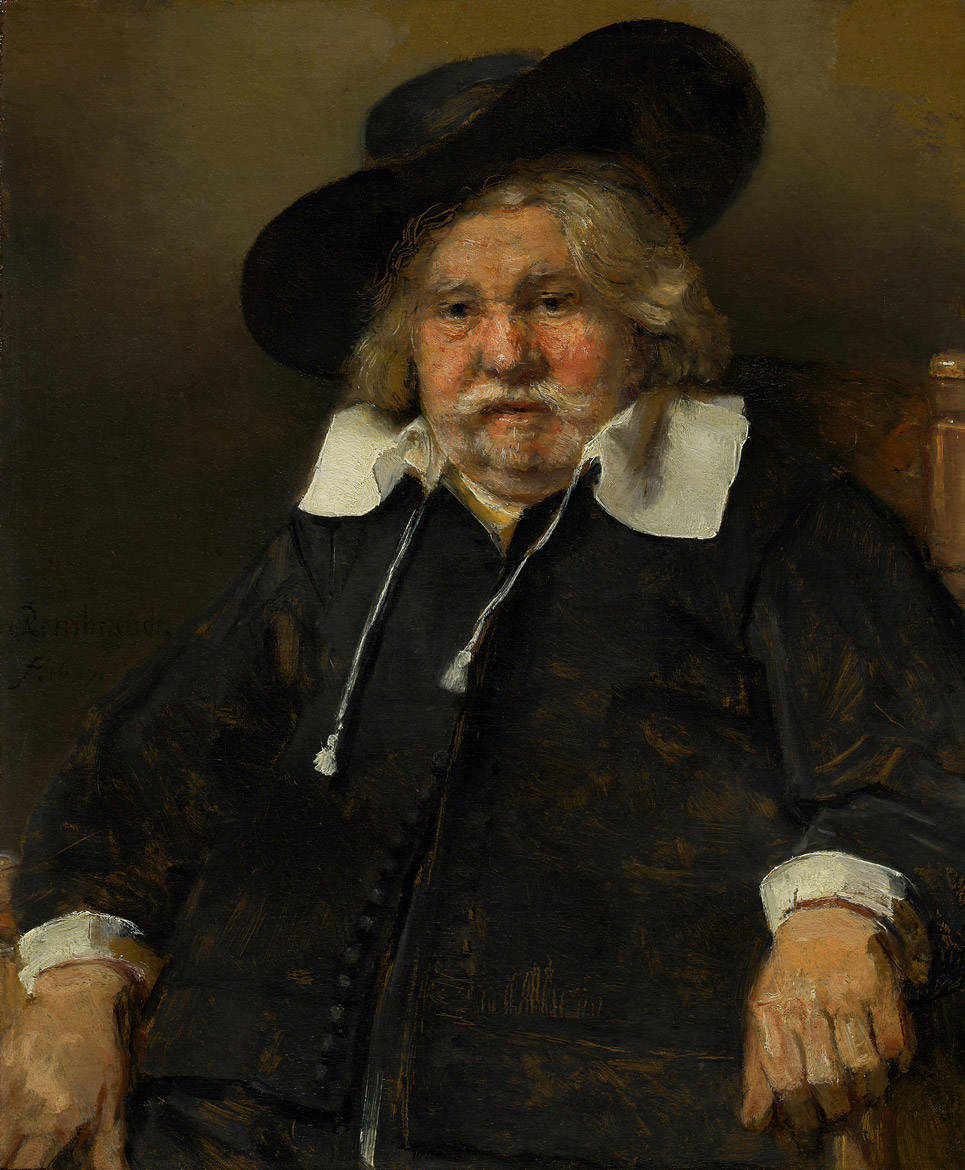 Self-promotion
Rembrandt made a deliberate effort to become more famous as an artist. He made a very large number of self-portraits which he would sell. The buyers would therefore own a portrait of a famous artist, as well as a painting made using Rembrandt's amazing technique.
He also produced hundreds of etchings. He could make dozens of prints from each plate, and this allowed him to reach an even bigger audience. The etchings and self-portraits played a very important role in making Rembrandt more famous as an artist, both in the Netherlands and abroad.
Discover more about the paintings by Rembrandt in the Mauritshuis