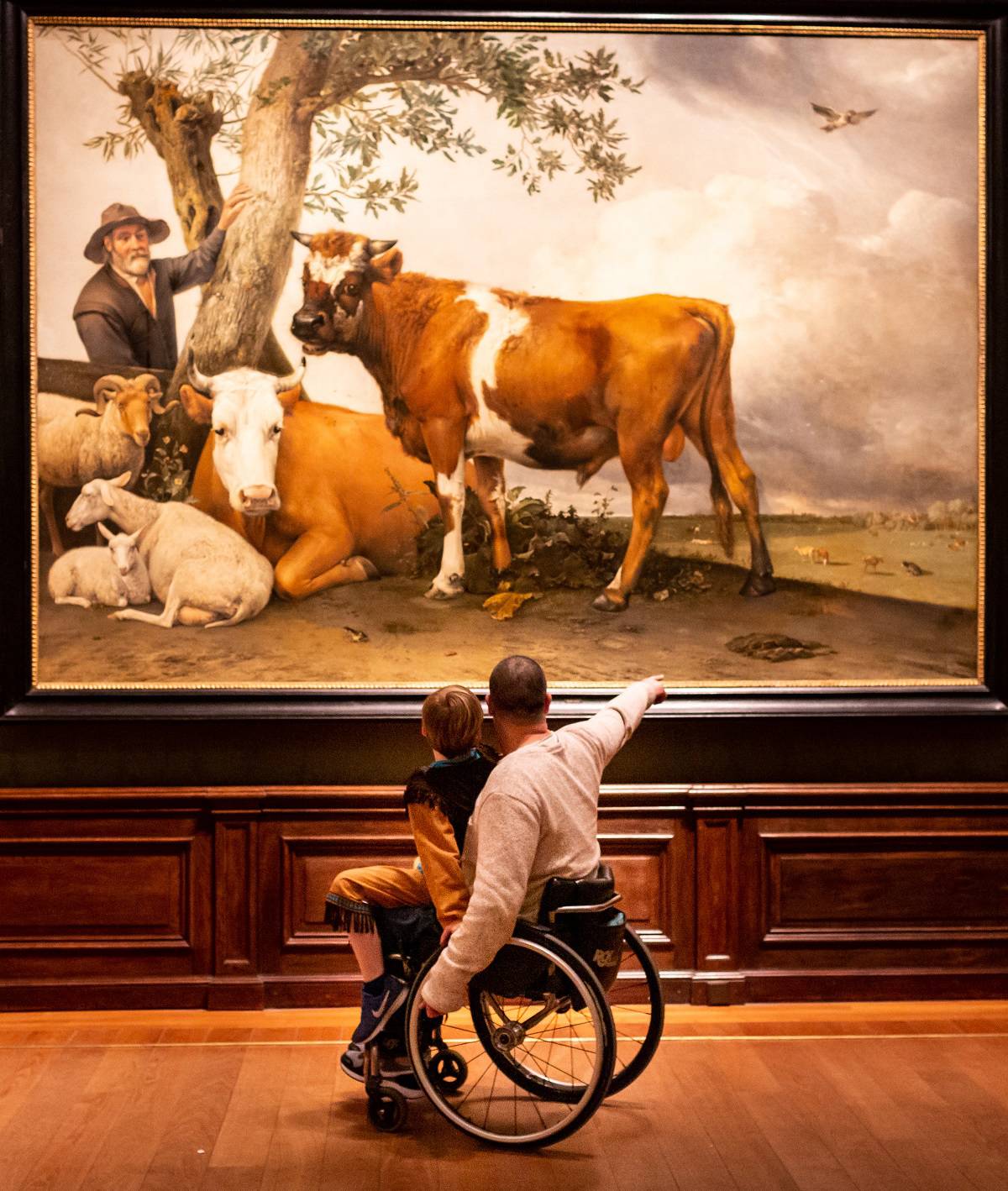 Everyone is welcome at the Mauritshuis and Prince William V Gallery, whether you come alone or in a group, on foot or in a wheelchair. Our experienced team is always ready to assist you.
Physical or sensory impairment
Are you a wheelchair user, do you have difficulty walking or do you have a sensory impairment? We always take this into account. Supervisors/attendants enjoy free entry. Take a look at some of the other things we do to make your visit as smooth and as pleasant as possible.