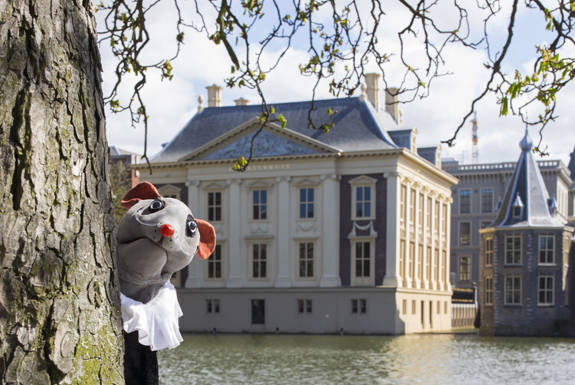 Did you know that a mouse lives in the Mauritshuis museum? During Festival de Betovering in The Hague you can get to know him! His name is Maurits Mouse and he went on an exciting adventure with the famous painter Rembrandt. 
During your visit , you will take a look at his favourite paintings and read the picture book Maurits Mouse and Rembrandt together. You will also get the chance to make your own painting.
Dates: 19 October 2021 and 23 October 2021 (the other Maurits Mouse workshops are in Dutch)
Ages: 4 - 6 years old (Every child needs to be accompanied by an adult.)
Time: 10.15 a.m.
Duration: about 90 minutes.
Cost: €7,50 per person (adults and children all buy their own ticket). You have a 50% discount on yout ticket with a 'Ooievaarspas'. Please show your 'Ooivaarspas' when in the museum.
Please book a museumticket if you want to visit the museum after the workshop or buy one at our servicedesk. Children aged 18 and under enjoy free admission to the museum, but will need to book an available time slot if they want to visit the museum after the workshop.