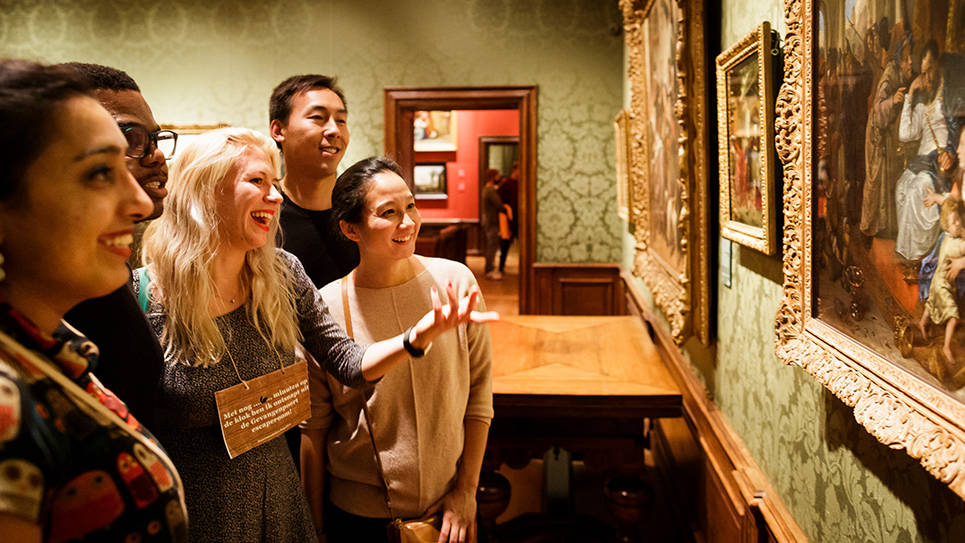 Our museum is a house filled with stories. If these walls could talk! This year we'll be sharing lots of stories, in all sorts of ways. We'll tell you how the Mauritshuis became a museum. But we'd also love to hear your stories about the Mauritshuis! Have you got a story you'd like to share?
Share your story with us
This year, it will be 200 years since the Mauritshuis first opened its doors as a museum. Of course, the past two centuries have been very eventful for the Mauritshuis. Among other things, these years have seen the dramatic expansion of our collection, various renovations and extensions, a succession of directors, a growing number of international visitors, a host of books about our collection – as well as feature films about Girl with a Pearl Earring and The Goldfinch – and royal visits. In other words, the Mauritshuis is truly a House filled with Stories.
Perhaps you have an interesting story of your own to share about your visit to the museum. Or maybe you know someone who has a wonderful tale to tell. A lovely memory. A special photograph. An old letter. A diary entry. A video recording.
In 2022, we will be collecting as many stories that feature our museum as possible. You don't have to wait until then to share your story, photo or video. Feel free to do so today, by sending an email to verhalen@mauritshuis.nl.