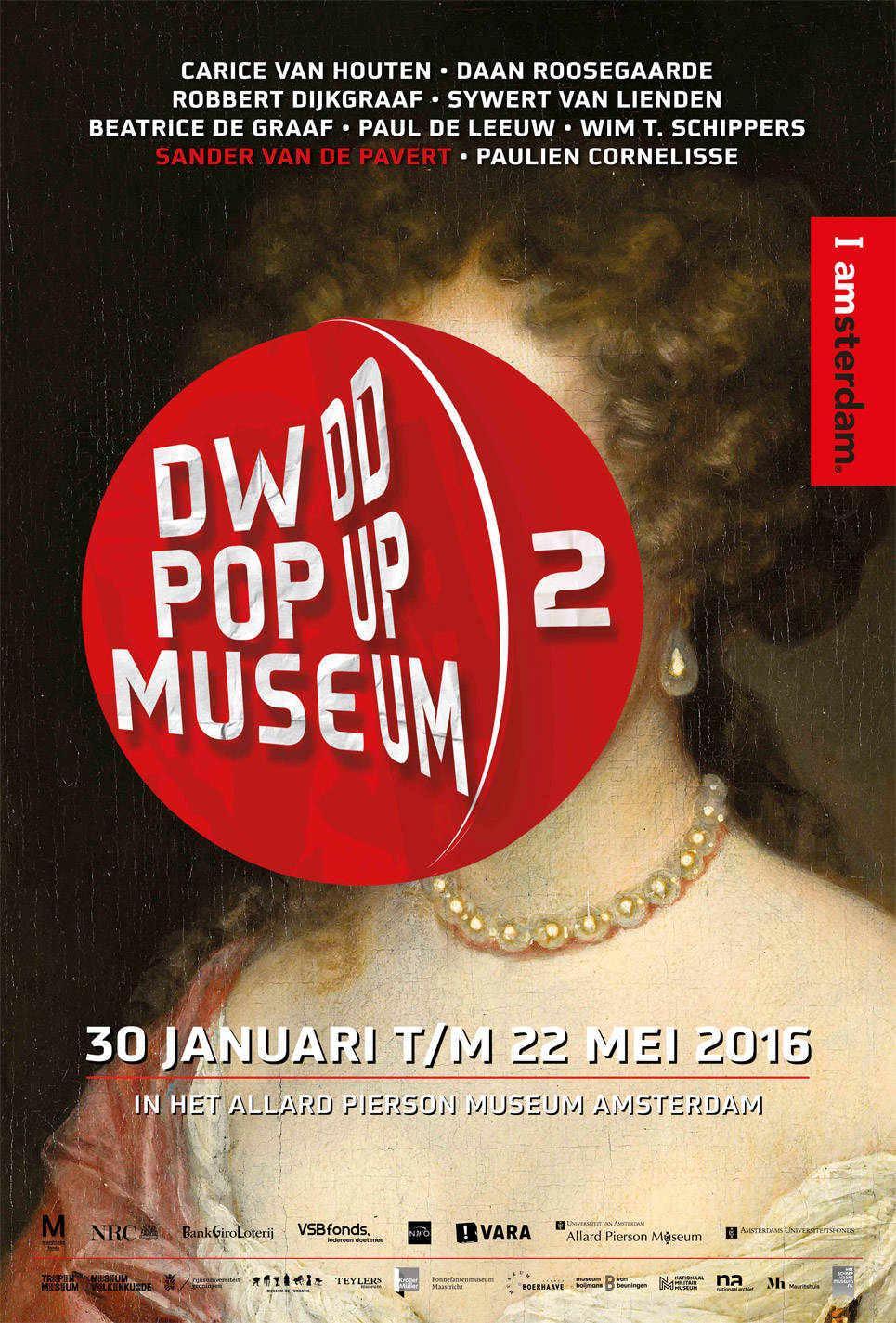 From 29 January through 22 May 2016
Building on the great success of last year's event, Dutch television programme De Wereld Draait Door will organise a DWDD Pop-Up Museum at the Allard Pierson Museum in Amsterdam for the second time. The Mauritshuis will participate in this edition, with Sander van de Pavert as guest curator. Van de Pavert is known for his satirical video column Lucky TV, which concludes the daily De Wereld Draait Door show.
This exhibition will take place at the Allard Pierson Museum in Amsterdam, and show a selection of six works from the Mauritshuis depot, selected by guest curator Sander van de Pavert. At the Mauritshuis, the exhibition In and Out of Storage can be seen from 4 February through 8 May 2016.
Sander van de Pavert and the Mauritshuis
As a pure-bred Hagenees, Van de Pavert regularly visits the Mauritshuis. In his own words about his choice of our museum:
"First of all, the collection of the Mauritshuis is obviously spectacular. The best of the Dutch Golden Age is there on display. As a sedulous royalty watcher, I further appreciate the fact that the collection was started by the Willems of Orange. In the early eighteenth century, Willem IV was already off to a great start."
The choice of Sander van de Pavert
Sander van de Pavert selected six pieces from storage for the DWDD Pop-Up Museum. "Six masterpieces," as he adds himself. They are portraits from the late seventeenth and early eighteenth centuries, including works by Gerard ter Borch and Caspar Netscher.
The selection, on display at the Allard Pierson Museum in Amsterdam, comes complete with an audio tour. Van de Pavert added comments from "Willy" and "Max", his successful parodies of King Willem Alexander and Queen Maxima, to each piece.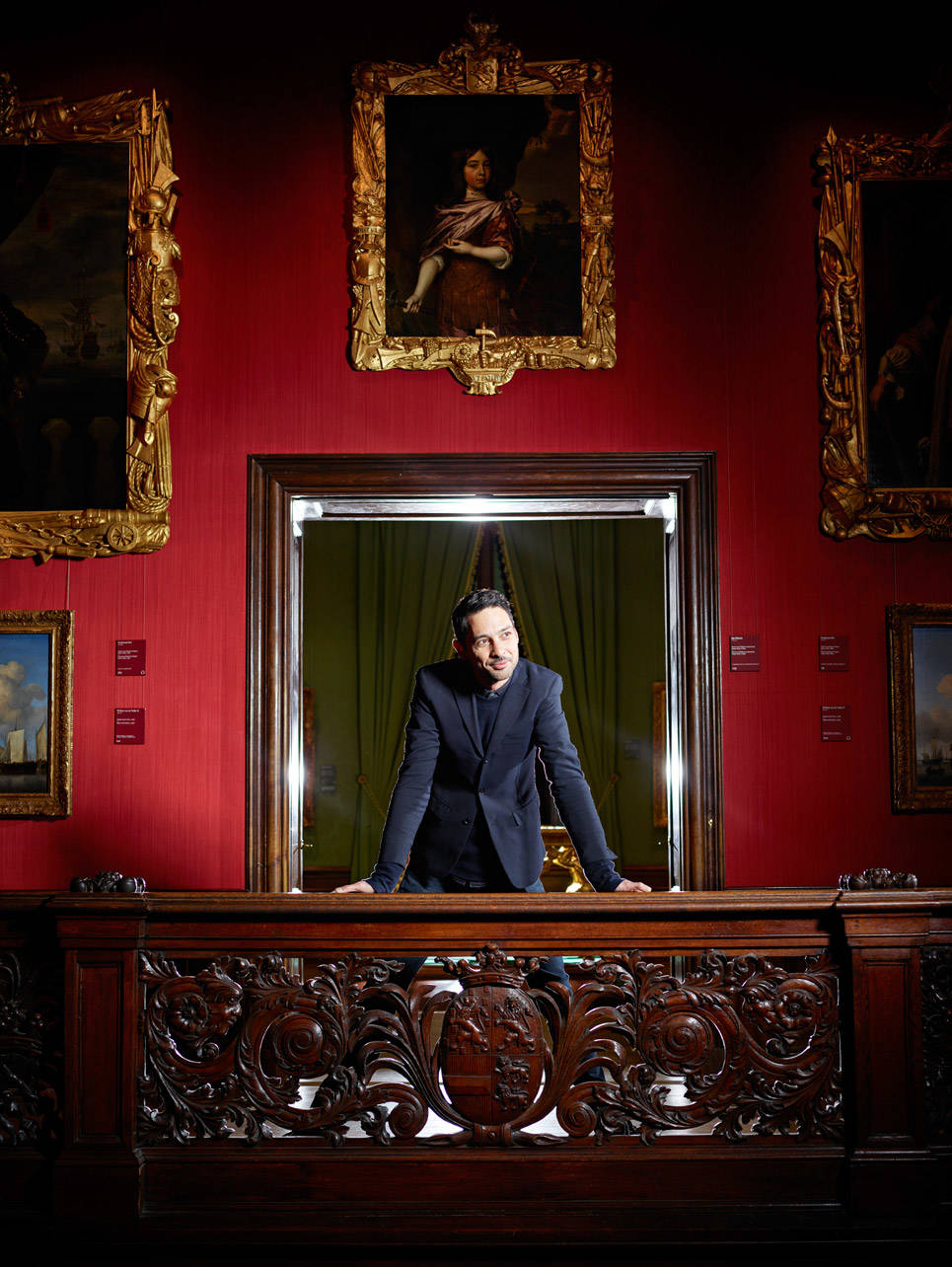 Other guest curators
Besides Sander van de Pavert, another eight guest curators have selected pieces to be displayed in a room of the Allard Pierson Museum:
Wim T. Schippers – Universiteitsmuseum Groningen
Paul de Leeuw - Museum Boijmans van Beuningen
Beatrice de Graaf - Nationaal Militair Museum, Nationaal Archief
Daan Roosegaarde - Scheepvaartmuseum
Robbert Dijkgraaf - Teylers Museum en Museum Boerhaave
Paulien Cornelisse - Museum Volkenkunde en Tropenmuseum
Sywert Van Lienden – Bonnefantenmuseum
Carice van Houten - Kröller-Müller Museum
Location
The DWDD Pop-Up Museum is open from 29 januari through 22 mei 2016 in the Allard Pierson Museum in Amsterdam.
Allard Pierson Museum
Oude Turfmarkt 127
1012GC Amsterdam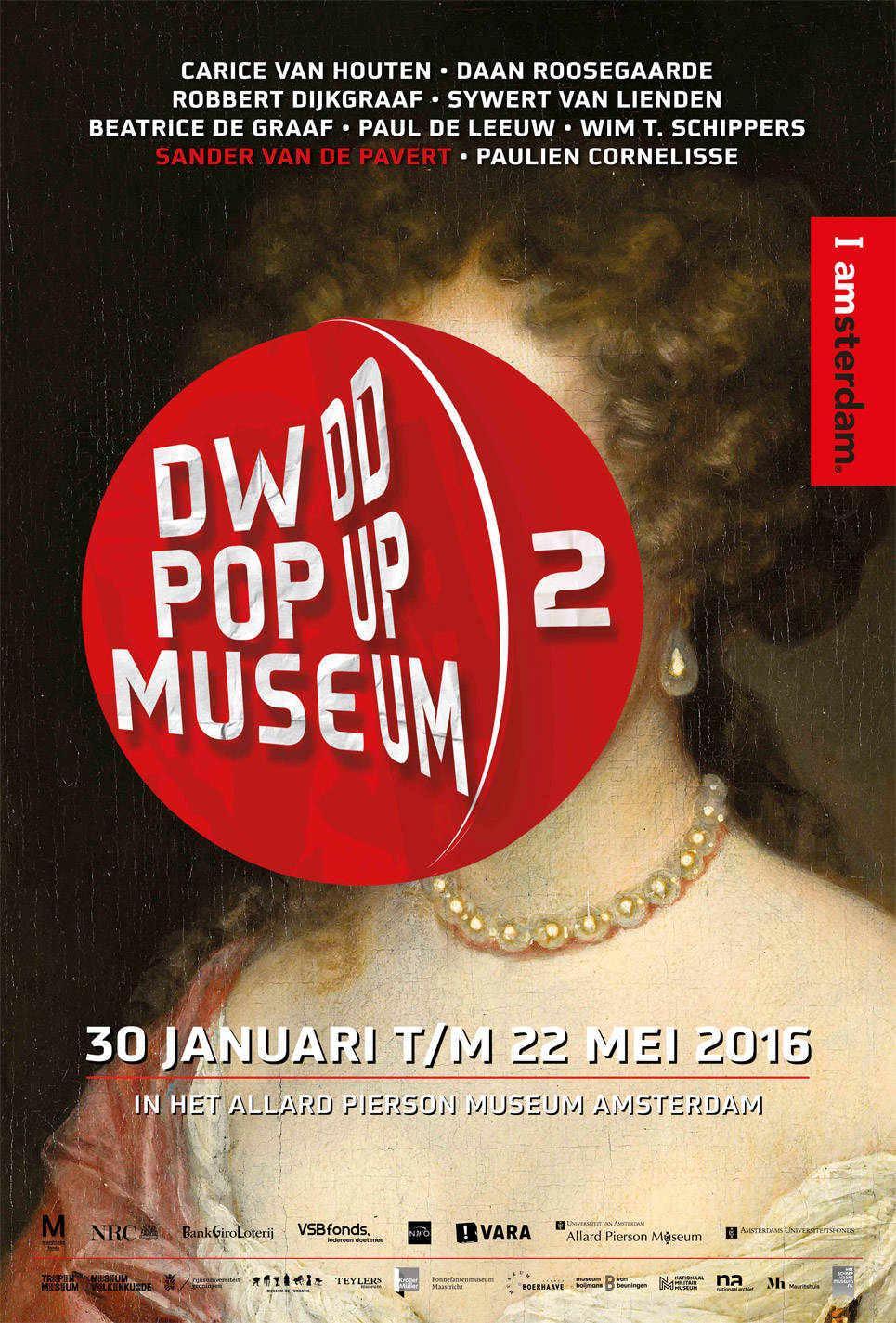 Opening Pop-Up Museum 2 in DWDD