9 June - 4 September
This summer the Mauritshuis will reveal another side to its character. From 9 June to 4 September we will host the first exhibition of contemporary art in the history of the Mauritshuis: Vik Muniz: Verso
The exhibition Vik Muniz: Verso
Vik Muniz is an internationally renowned artist who lives and works in New York and Rio de Janeiro. In his audacious and surprising artworks he seeks the boundary between reality and illusion.
This summer, Muniz will present his Versos at the Mauritshuis, a project he has been working on for fifteen years. Together with his team, he makes meticulous copies of the back sides of world-famous paintings such as Da Vinci's La Gioconda, Starry Night by Van Gogh, and Picasso's Les demoiselles d'Avignon. These Versos will now be exhibited for the first time together at a museum, at the Mauritshuis.
Besides these famous masterpieces, Muniz also created five Versos especially for this exhibition, based on five paintings from the Mauritshuis collection, including Vermeer's Girl with a Pearl Earring, The Goldfinch by Fabritius, and The Anatomy Lesson of Dr. Nicolaes Tulp by Rembrandt. This summer, these works can therefore be doubly admired at the Mauritshuis: the front side in the permanent collection of the Mauritshuis, and the back side, in Vik Muniz Verso fashion, in our exhibition room.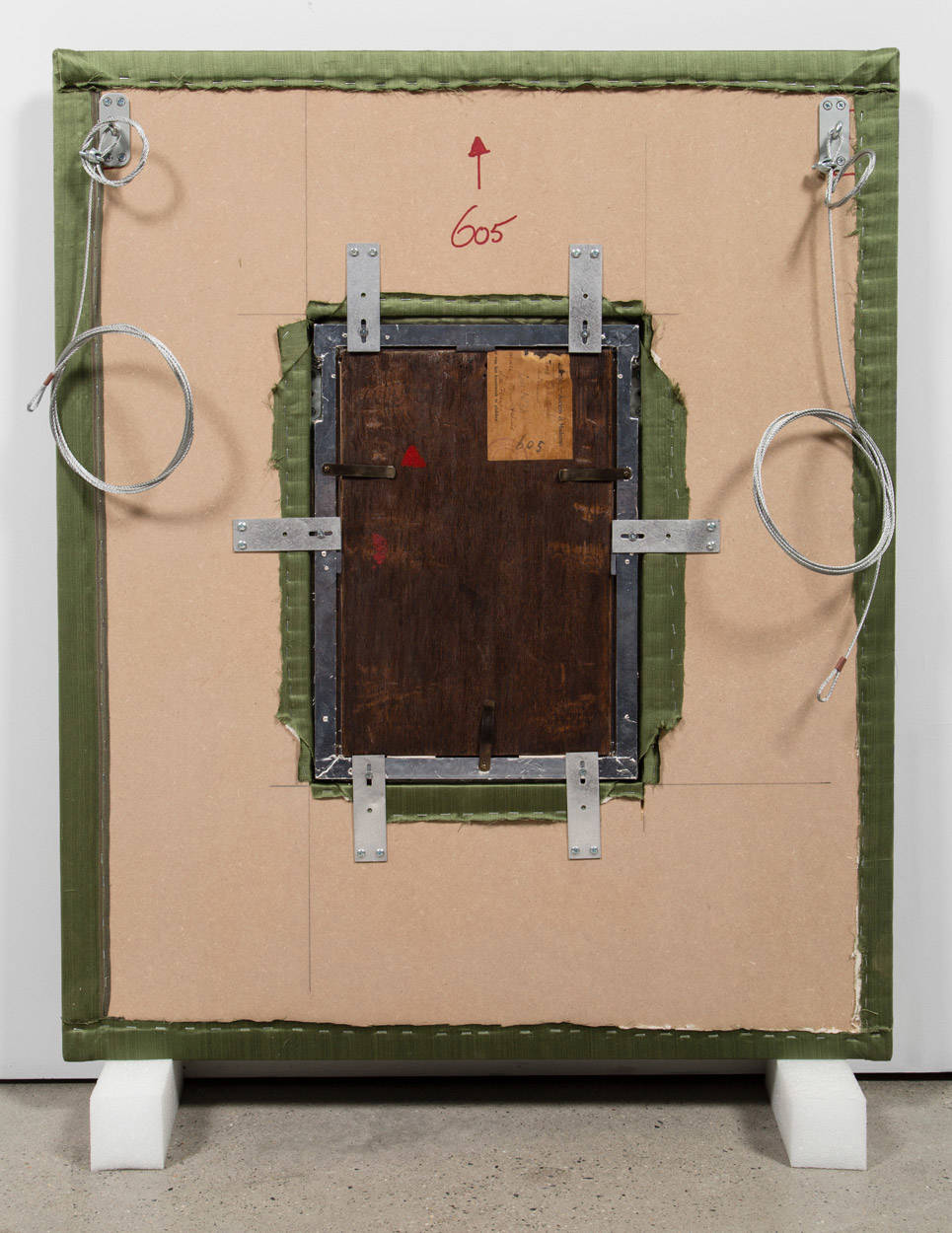 Versos
For Muniz, the back of every painting is unique; the holes, the metal brackets, the labels and all the other markings it acquires tell the story of its past. As the years go by the back of a painting changes. New owners make their mark. The latest processes leave an imprint.
The back reveals the materials from which the painting is made - stretchers, canvas or panel - and shows details of the frame and any other safety measure taken while it was on display. It is only ever seen by the museum staff. And it is this, the more intimate side of a famous masterpiece, that Muniz seeks to share with the visitor.
Vik Muniz will provide a commentary for each exhibited Verso in a free multimedia tour.

Vik Muniz
Vik Muniz is a world-renowned artist who lives and works in New York and Rio de Janeiro. Leading museums, such as the MoMA in New York, the National Gallery of Art in Washington DC and the Tate in London, have acquired his work for their collections. Muniz began his career as a sculptor, but gradually shifted his interest to photographic representations of his work.
Muniz creates imagery that is challenging, ironic and deceptive out of everyday materials like sugar, thread, diamonds, chocolate syrup and garbage. In his 2010 film Waste Land, which won numerous awards, Muniz returned to his native city Rio de Janeiro to embark on an unusual collaboration with garbage pickers at the Jardim Gramacho landfill, the world's largest garbage dump.
Vik Muniz began photographing the backs of famous paintings in 2002. In his book Reflex (2005) he expressed a desire to make life-size prints of the photographs and exhibit them. His first, meticulous, 3D copies of the reverse sides were made in 2008. He called them 'Versos'.