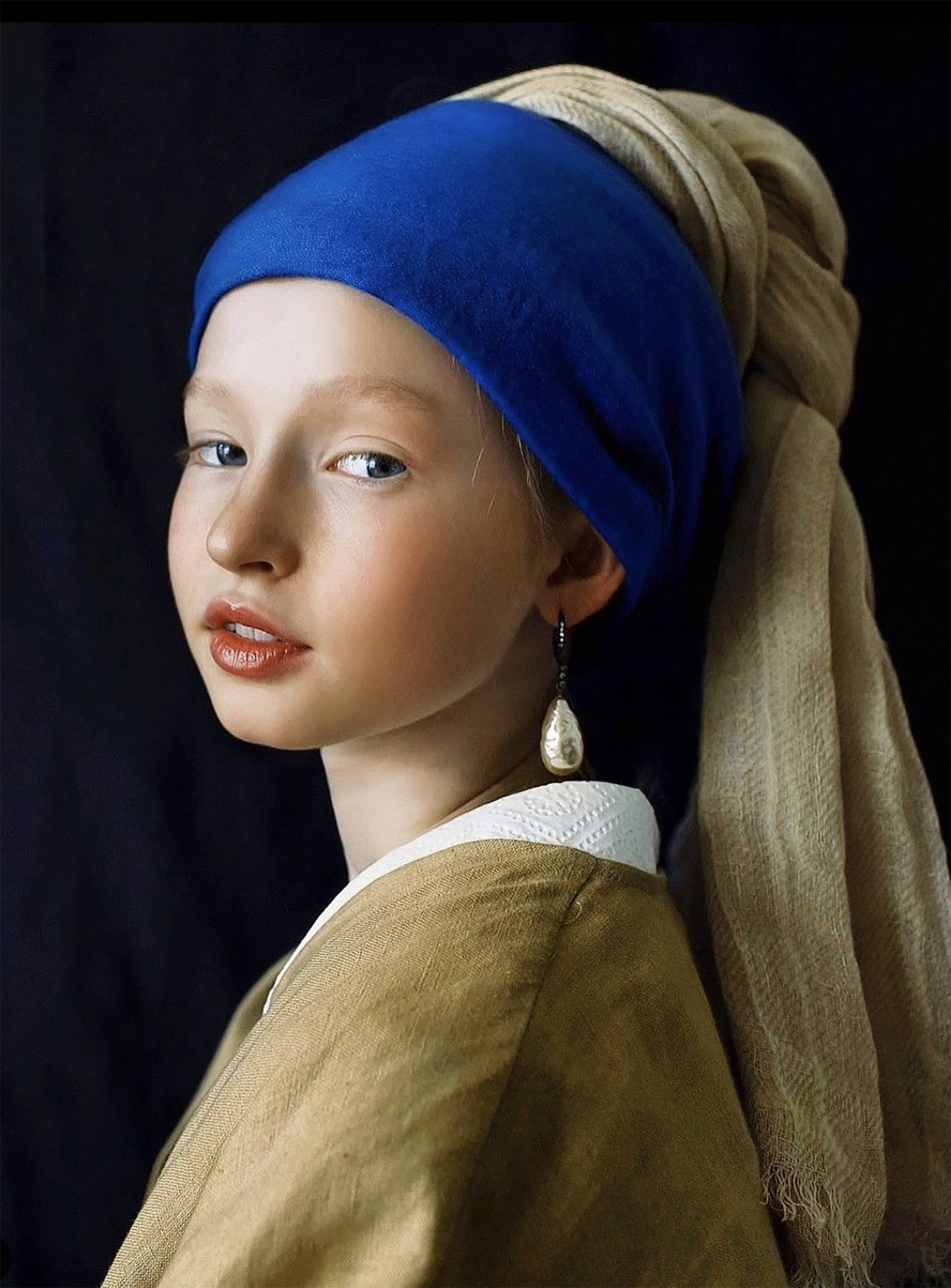 From 1 April Vermeer's Girl with a Pearl Earring is home again. Our world-famous and most beloved masterpiece, was on loan to the Rijksmuseum for eight weeks for the Johannes Vermeer exhibition. But the spirit of the Girl did not leave the Vermeer room....
The presentation My Girl with a Pearl shows that the Girl is recognizable in everything and everyone. In a son or daughter, in buttons, an iron or just a few swipes of a brush. Last year, The Mauritshuis issued an Open Call: create your own Girl - inspired by Vermeer's 1665 masterpiece - and have a chance to be displayed in a digital frame in the Girl's original spot in the Vermeer room during her absence.
This Open Call triggered an explosion of creativity. No fewer than 3,482 Girls from all over the world found their way to The Hague. Painted, drawn, in wool, clay, wood, fabric, flower petals, buttons, ceramics, vegetables, fruit, shells, glass beads, balloons, Lego or as tattoos.
A selection of 170 submitted works were digitally displayed in a loop in the same room where you can see the real Girl as well. But the fun doesn't stop there. You can still share your version of our beloved Girl using #mygirlwithapearl on Instagram or TikTok for a chance to be featured online.