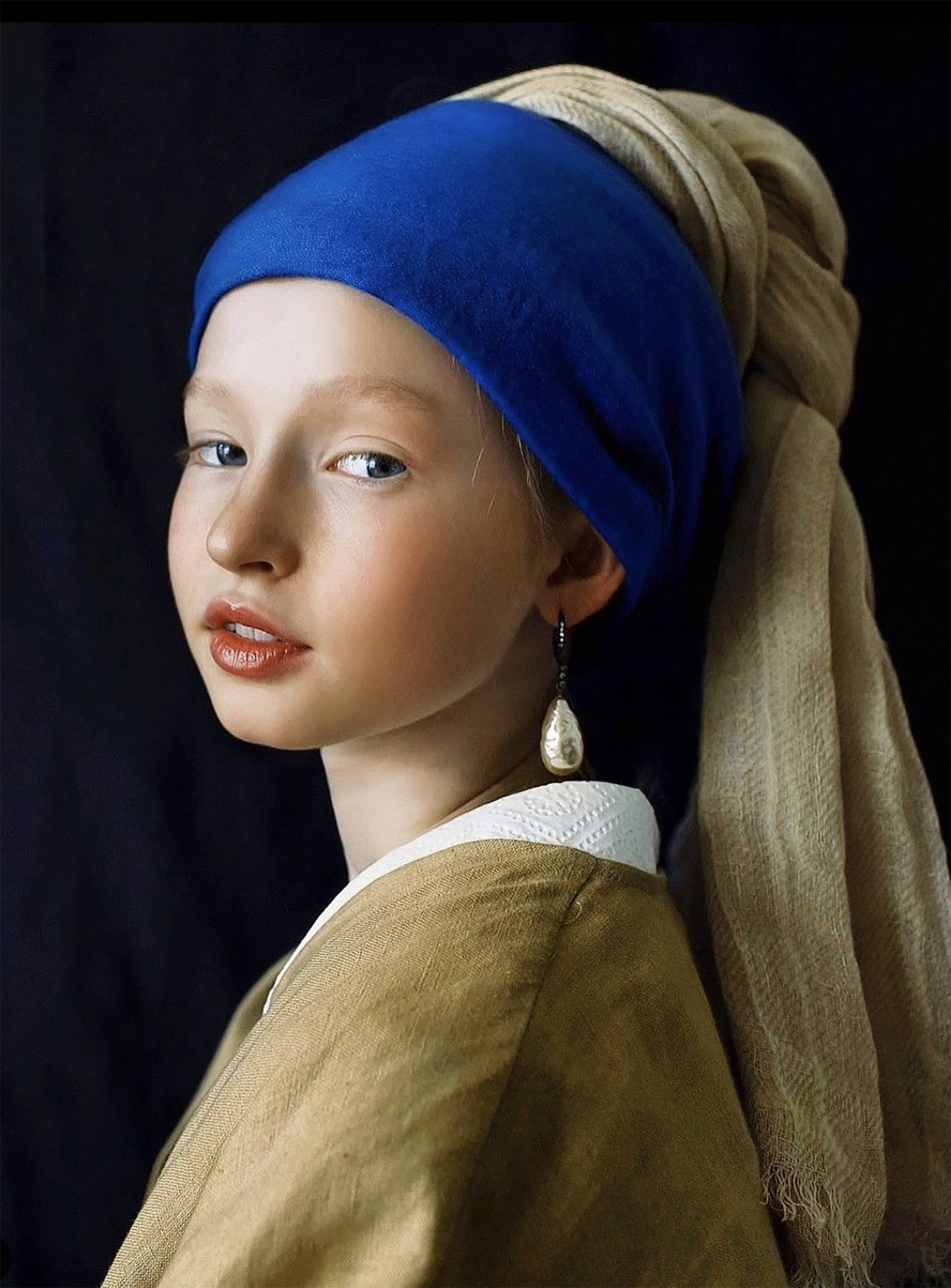 Girl with a Pearl Earring is a magical painting. Many people come to the Mauritshuis from all over the world for the opportunity to stand face to face with Vermeer's masterpiece. Others dream of doing so. For many, the painting is a source of inspiration, a muse.
In 2023 the spotlight will be on Johannes Vermeer, painter of our Girl, as the Rijksmuseum hosts a major exhibition of his work from early February to early June. Of course no Vermeer exhibition would be complete without Girl with a Pearl Earring, so she will be moving to Amsterdam for a while.
Don't worry, though – we do not intend to leave her spot on our wall empty. On the contrary: her short visit to Amsterdam provides us with a unique opportunity to issue an 'open call' to all her creative admirers.
The commission? To create your own version of Girl with a Pearl Earring, for a chance to show your art in the Vermeer gallery at the Mauritshuis.

The rules? Well, there aren't many, in fact. Feel free to surprise us. A self-portrait in a bath towel turban, a painted iron or even a pile of dishes: more or less anything goes. Since nearly everyone knows the painting, the Girl is easy to recognised. The distinctive colours, shapes and Vermeer's typical use of light: before you know it, she has been conjured before you.
So many lovely Girls
We have been aware of the endless creativity of Girl fans for some time. Vermeer's masterpiece has evolved into a painting icon and a symbol of beauty.
For years we have been receiving drawings, self-portraits and other creative responses to the Girl. As a museum we are of course mad about collecting, so we launched the Instagram account @mygirlwithapearl so that we can share the most remarkable versions of the painting that we receive with the rest of the world.

Share your Girl with us
From February to June 2023 we will be showing successful entries in the digital frame in the famous gallery where the Girl normally hangs. Right there at the museum, where hundreds of people will be able to admire it every day.

The selected creations will each be shown for a week in the digital frame in the Vermeer gallery at the Mauritshuis. The entries who use a public account on Instagram will be available for viewing on Instagram via #mygirlwithapearl and on the Mauritshuis website.
Have you also been inspired by Girl with a Pearl Earring? Are you itching to make something? Go for it! This is how:
1. Complete the form and upload your Girl before january 15th
2. Share your creation on Instagram using the tags @mygirlwithapearl and @mauritshuis_museum and the hashtag #mygirlwithapearl (don't forget to make your account public, so we can share it!)
3. Who knows: you might just see your Girl on the wall at the museum!
Still have questions about our open call? Check our FAQ.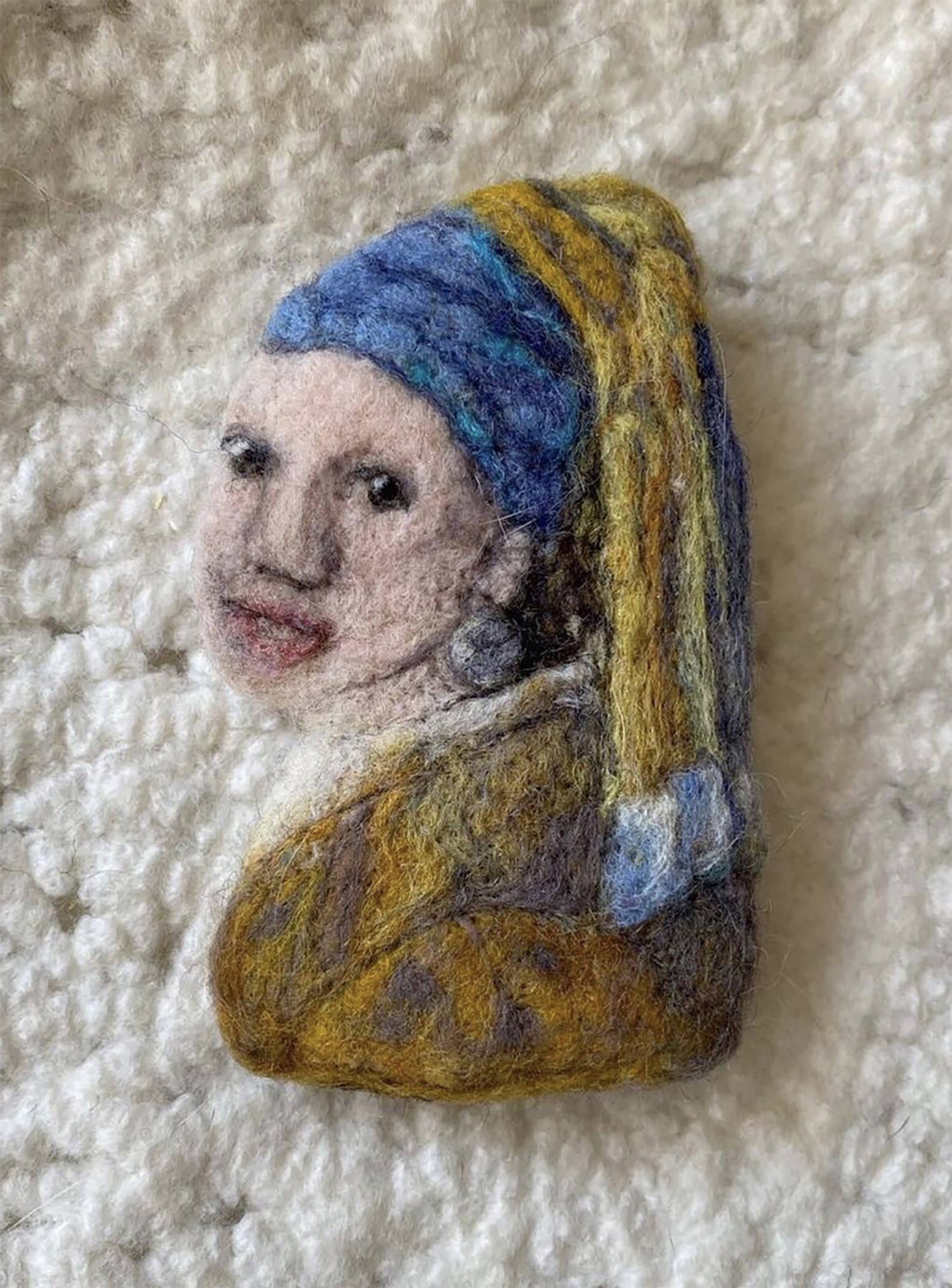 My girl with a pearl is made possible by Nationale-Nederlanden.