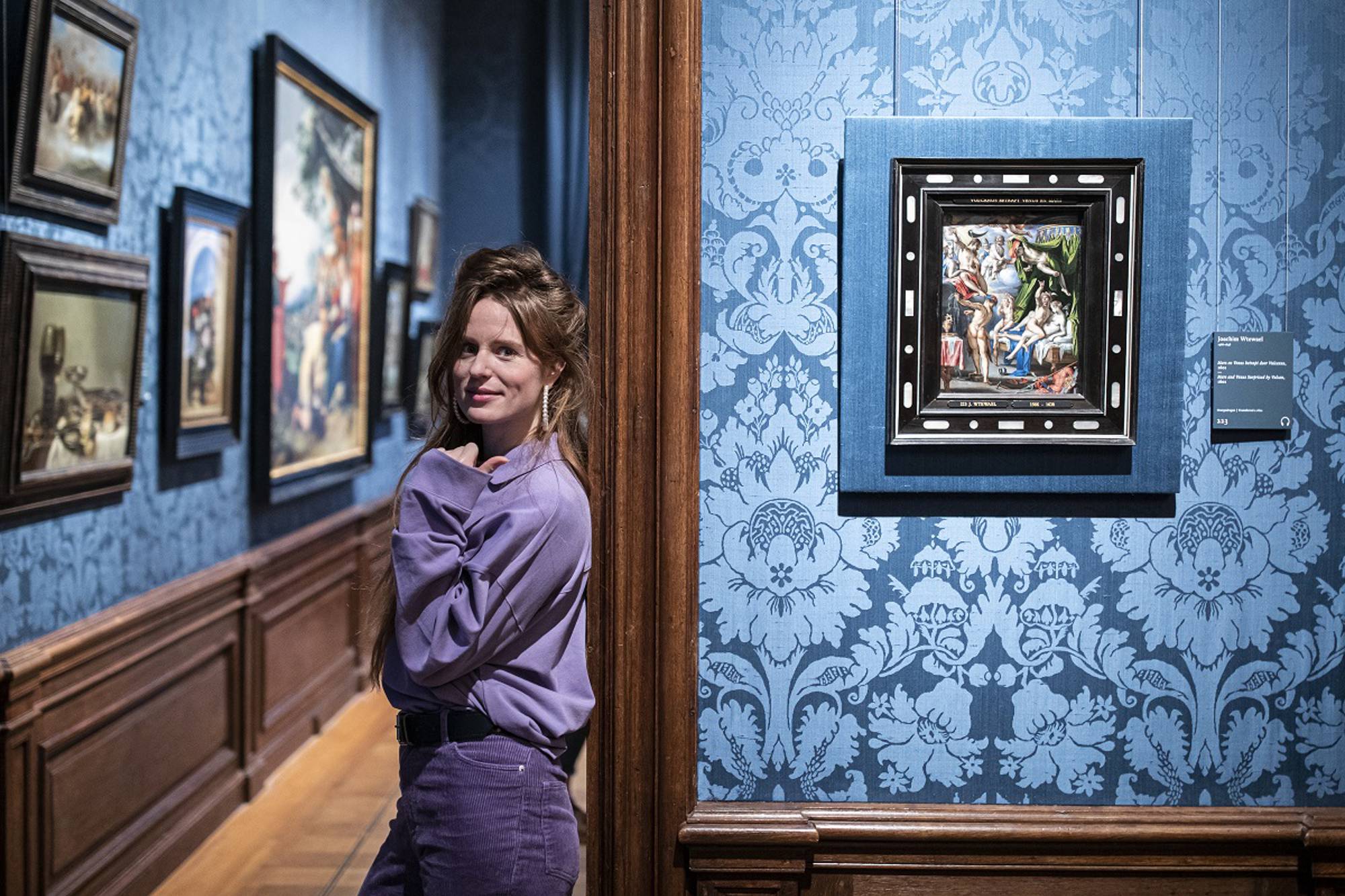 For View the Mauritshuis with Your Ears we ask well-known performers to draw inspiration from artworks in our collection. MEROL took over the baton from Spinvis with a unique mini-concert in the Mauritshuis.
MEROL's choice
When MEROL walked into the Mauritshuis to choose a painting, we encountered an energetic, curious and headstrong woman of 28. She was itching to get going and we shared her enthusiasm. After an in-depth guided tour of the Mauritshuis, MEROL was still undecided between two artworks.
Would she choose a painting with people in it, or would she rather breathe life into something where, in MEROL's opinion, 'there wasn't much going on'? She made her decision and settled on the work Mars and Venus Surprised by Vulcan from 1601.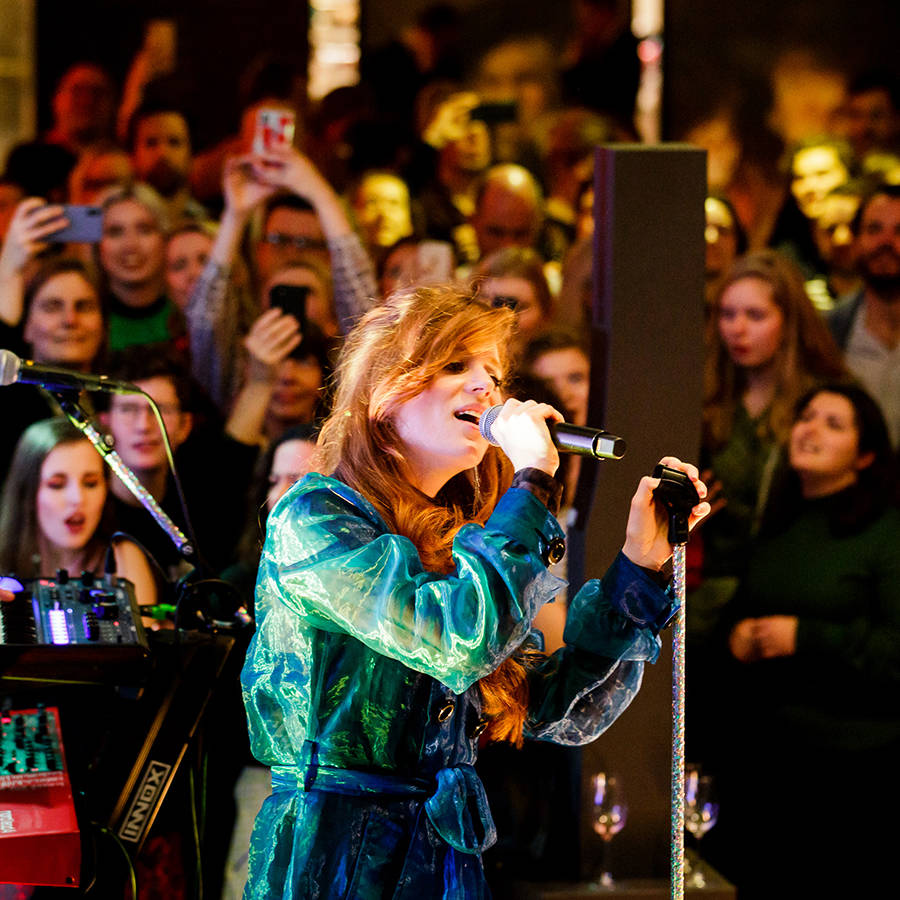 About singer MEROL (Merel Baldé)
MEROL graduated from the Amsterdamse Toneelschool en Kleinkunstacademie in 2014. She has since starred in various theatre productions including Soldaat van Oranje (Soldier of Orange) – The Musical. MEROL is the name under which she records catchy Dutch-language pop music, characterised by cheeky lyrics and a 1980s synthesizer sound.
In the summer of 2018 she released the single Lekker met de meiden which currently has gold status. After the singles Kerst met de fam and Geen reet and sold-out shows at Paradiso, she released her second EP in the autumn of 2019, titled SUPERLATIEF. This was followed by a sold-out club tour in the Netherlands and Belgium. She wrapped up 2019 with an end-of-year concert at Paradiso.
We hope that 'Slippertje' will be added to her best-known hits.
Made possible by
View the Mauritshuis with Your Ears is made possible by NN Group.


More View the Mauritshuis with Your Ears