NN Group has been the main sponsor of the Mauritshuis since 2016. NN Group supports the museum financially, but also by sharing knowledge. Together we focus on projects that allow even more different target groups to enjoy our museum and collection.
NN Group is the driving force behind Maurits&, View the Mauritshuis with your Ears and the Rembrandt Reality App, but they also help us by investing in special exhibitions.
About NN Group
NN Group has been the main sponsor of the Mauritshuis since 2017. NN is an international financial services company, active in 18 countries with a strong presence in a number of European countries and Japan. Together with its employees, NN provides pension, insurance, investment and banking services to approximately 18 million customers.
NN Group consists of Nationale-Nederlanden, NN Investment Partners, ABN AMRO Insurance, Movir, AZL, BeFrank and OHRA. NN has a long history of cultural sponsorships, and supports museums and artists through the NN corporate art collection. Below we tell you more about the creative collaboration between NN Group and the Mauritshuis.
Natural partners
The desire to be there for everyone, for young and old regardless of education or background. The belief that art and culture make life so much more beautiful and interesting. A strong connection with The Hague and a great social commitment. These are some of the common features that led NN Group to actively support our museum both financially and with advice and action.

Reach more people together
NN Group and the Mauritshuis share the goal of encouraging as many people as possible to enjoy art, and 17th-century Dutch painting in particular. After all, it forms the heart of our collection. Together we have already developed many diverse initiatives. All with the aim of making art more accessible and to show the fascinating stories that are associated with each work of art. A few examples: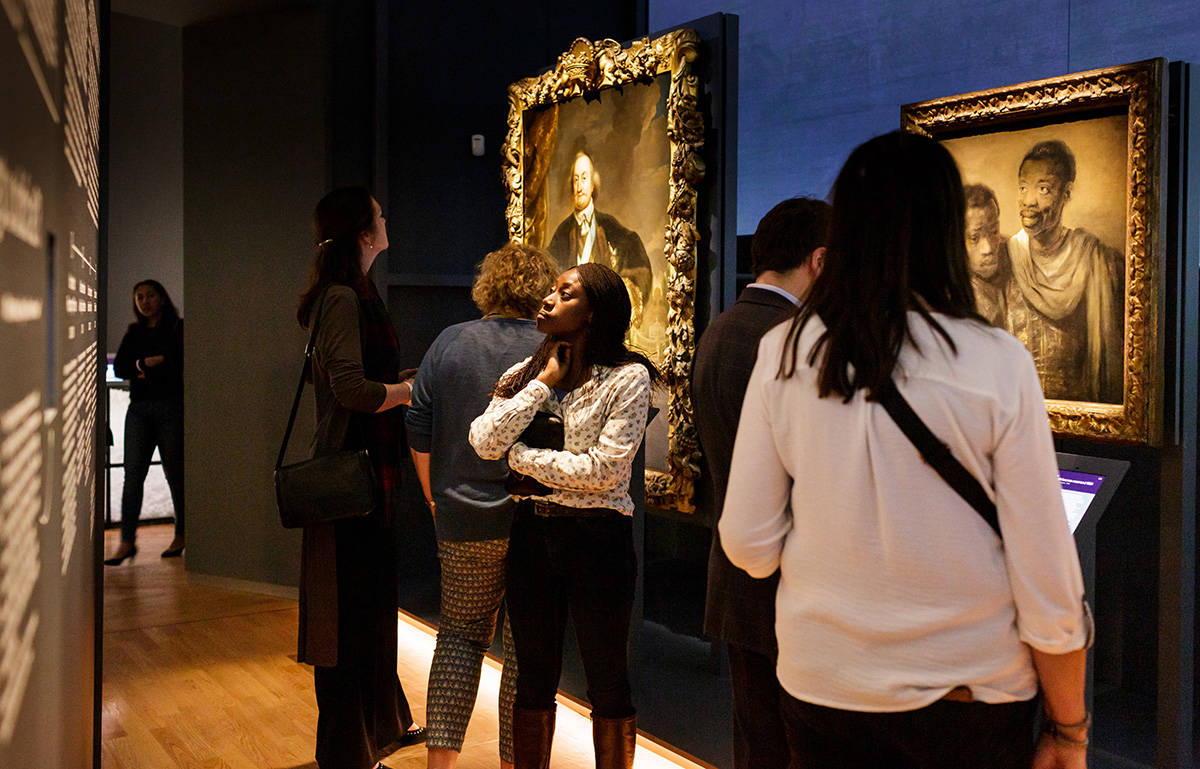 Maurits&
How do you reach a younger target group that is less likely to visit a museum? Together with NN, we invited well-known Dutch people as guest directors on Thursday evenings. The guest directors determined the programme for that evening, with activities varied from music and dance to film and theatre. This led to special stories and encounters. You can read more about Maurits& here.

Experience the Mauritshuis with your ears
Numerous writers, filmmakers and photographers have drawn inspiration from the masterpieces in the Mauritshuis. Think of the movie Girl with a Pearl Earring. Or the novel The Goldfinch by Donna Tartt. Of course, music should not be missing from this list.
We asked a number of singer-songwriters of all genres if they also wanted to be inspired by our collection, from pop to metal, from classical to punk. NN supports this campaign to contribute to a more diverse audience for the museum collection. Listen here to art in the Mauritshuis.

Rembrandt reality app
In 1632, Rembrandt painted his first group portrait The Anatomy Lesson of Dr. Nicolaes Tulp. NN, Nationale-Nederlanden and the Mauritshuis bring this painting to life in a spectacular virtual reality app, allowing the painting to be admired outside the museum and in people's homes. 

Special exhibitions
NN contributes to a temporary exhibition on a specific theme every year. This could be an artistic movement, a renowned painter, or a special subject such as portraits or still lifes. From September 2020, the focus will be on the famous painting View of Delft by Johannes Vermeer. You can read more about this exhibition here.