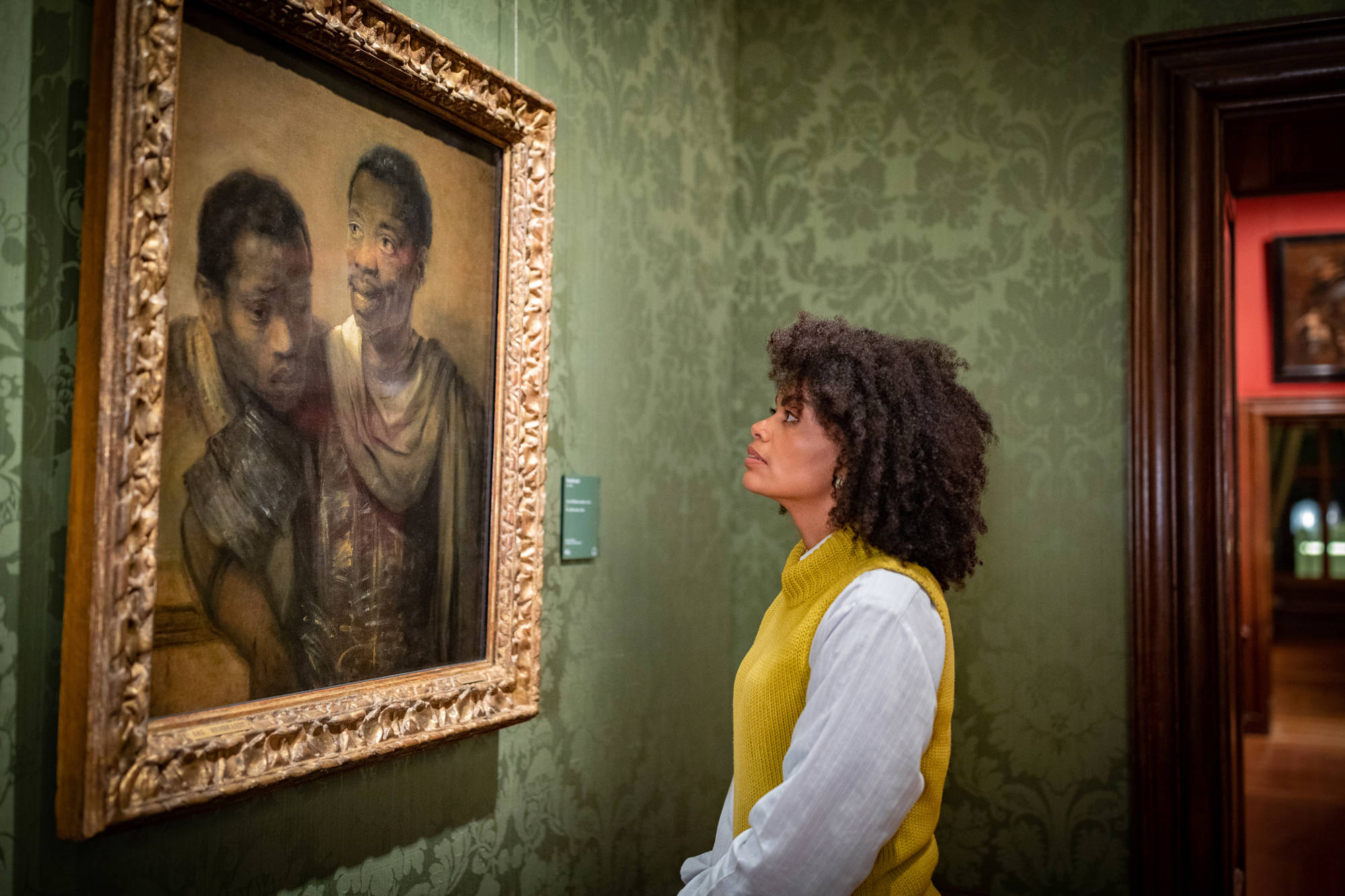 Versatile neo-soul singer Joya Mooi loves jazz, R&B and hip hop. Over the past few years she has released four albums and worked with artistes like Baloji, Full Crate and Anthony Valadez. When we invited her to write a song about one of our paintings here at the Mauritshuis, she actually came up with a whole album's of music worth about her favourites...
One painting, one performer, one great song. In our music project View the Mauritshuis with Your Ears, we invite musicians to make a piece of music inspired by a work in our collection.
About Joya Mooi
With a South African father and a Dutch mother, Joya Mooi has history from both sides, as she herself puts it. The richness of diversity. At the same time, growing up with two very different cultures could be very confusing at times. She therefore welcomed the opportunity to unite these two worlds on her album The Ease of Others, which is about her search for her own identity.
Joya has a unique talent for combining a story with a sweet melody and powerful (sometimes activist) lyrics. The influences of her South African and Dutch roots are unmistakably present, as she creates her own dreamy, trappy R&B sound. With swinging beats, her songs tell stories from her past and present. Whenever she needs inspiration, she visits a museum to rekindle the fire.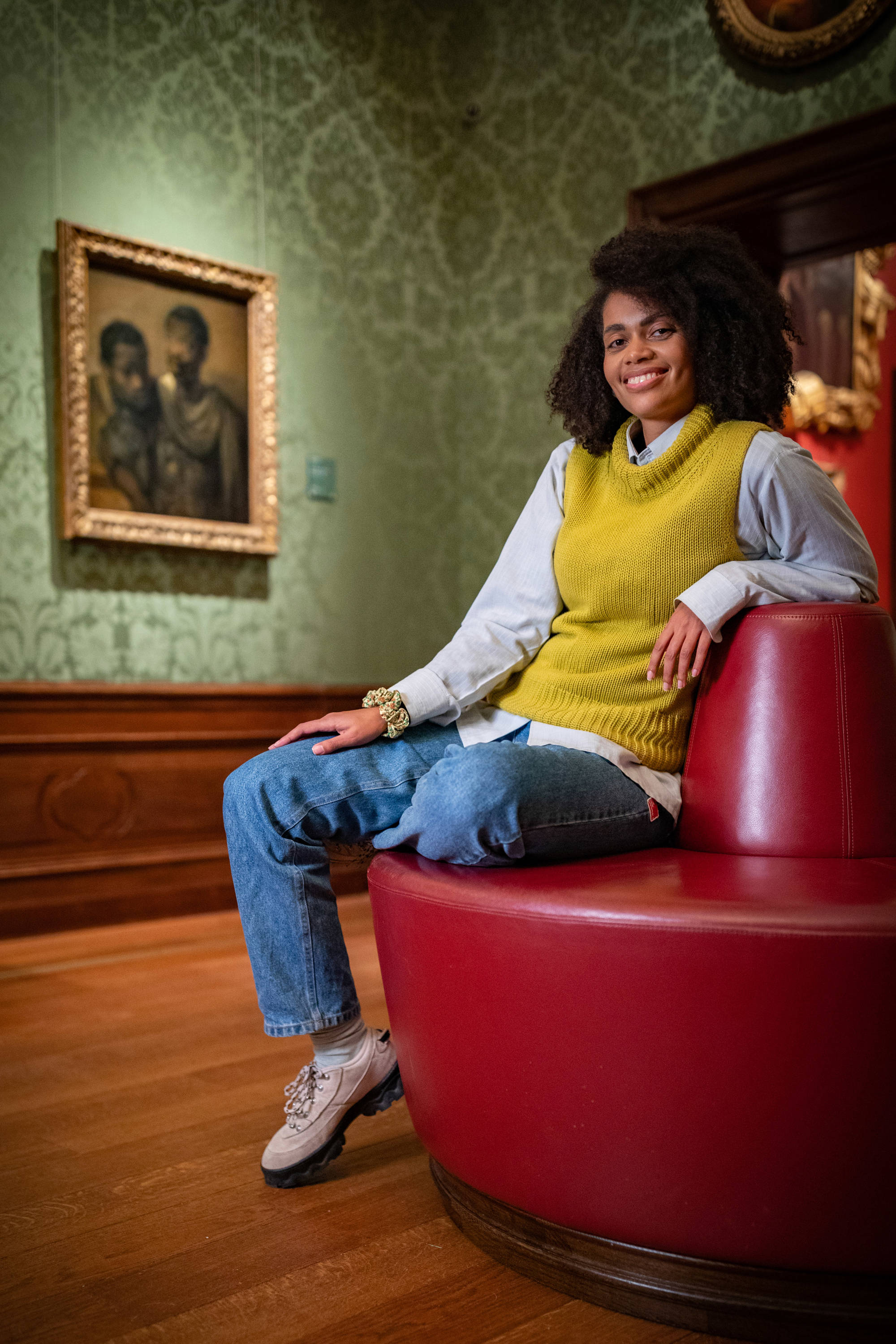 Joya Mooi's choice
As she walked through the museum Joya Mooi's enthusiasm grew by the minute. The first painting she saw sent her into raptures, and she soon discovered one favourite after another during the tour. Just put everything on the list! she said. So why did she ultimately choose Rembrandt's Two African Men? Everyone has their own story, and Joya cannot wait to get inside the heads of these two men. She regards it as her personal duty to create this piece.
About Two African Men

Rembrandt did something very special in this painting, giving these two men main character energy. This was unusual at the time, as Africans would normally be depicted as secondary figures, such as enslaved individuals or background figures in a Bible scene.
They seem to know each other well. Were they brothers? Or good friends? We do not know their exact identities, and that is precisely why Joya was so keen to get inside their heads.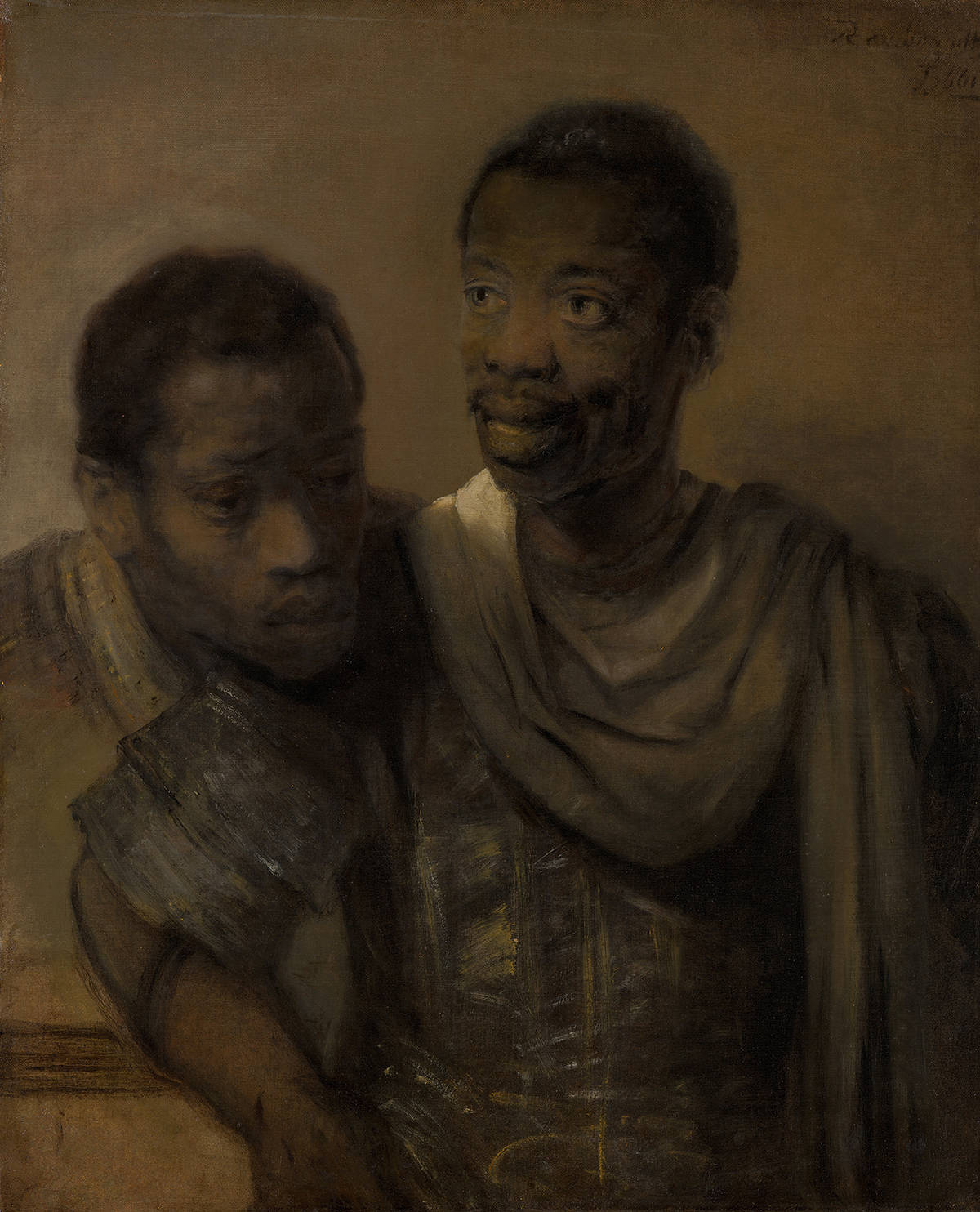 With thanks to
View the Mauritshuis with Your Ears is made possible by NN Group.