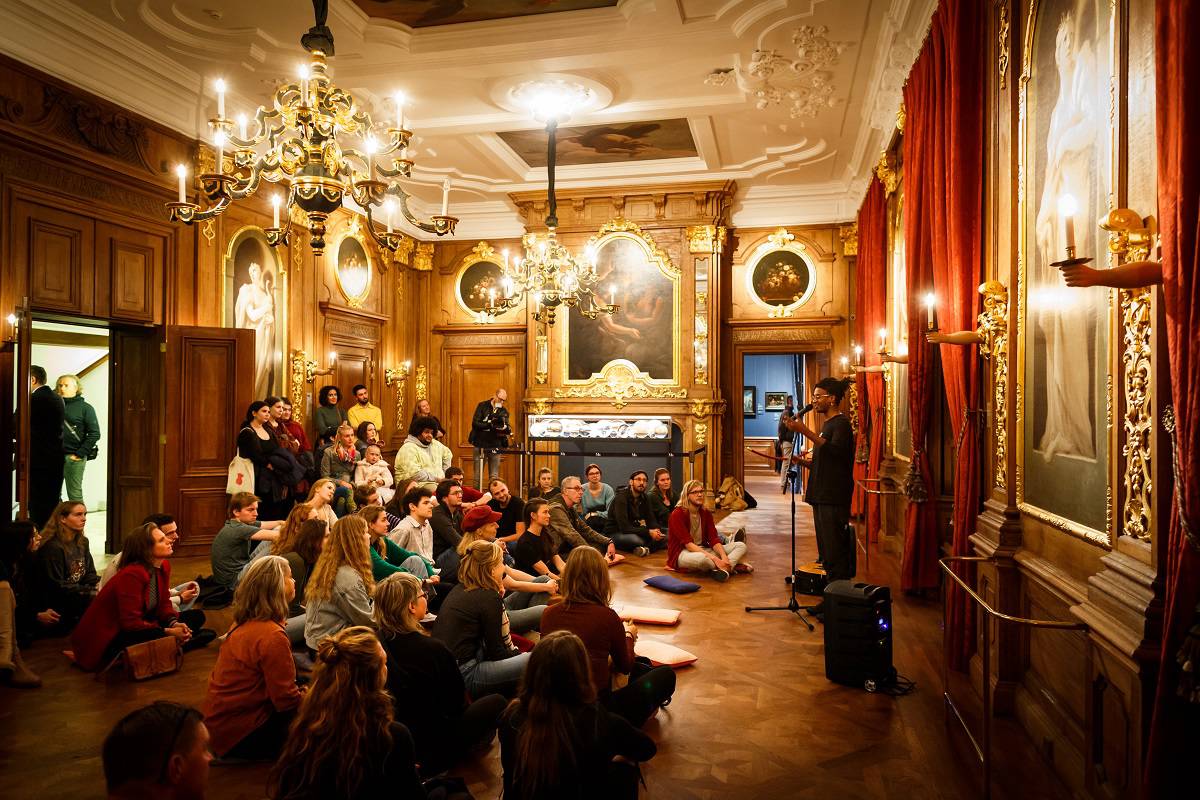 Night has fallen, but the door of the Mauritshuis is slightly opened. Inside, soft light falls on the paintings that hang on the walls. Music can be heard from the foyer, and the sound of a cocktail being shaken comes from the bar. You've never experienced the museum like this. 
Along with NN Group, we are delighted to invite you to Maurits&, an event that will allow you to experience the Mauritshuis through the eyes of a vibrant personality. Enjoy a unique and inspiring evening of art, fascinating stories and encounters, music, workshops and good company.
A night full art, music and inspiration
We are delighted to invite you to our spectacular forthcoming event Maurits&, an evening of art and fascinating stories and encounters. Our guest director will be in charge of the programme, and the activities will range from music, dance and film to spoken word and theatre performances and painting and photography workshops. No two editions are the same.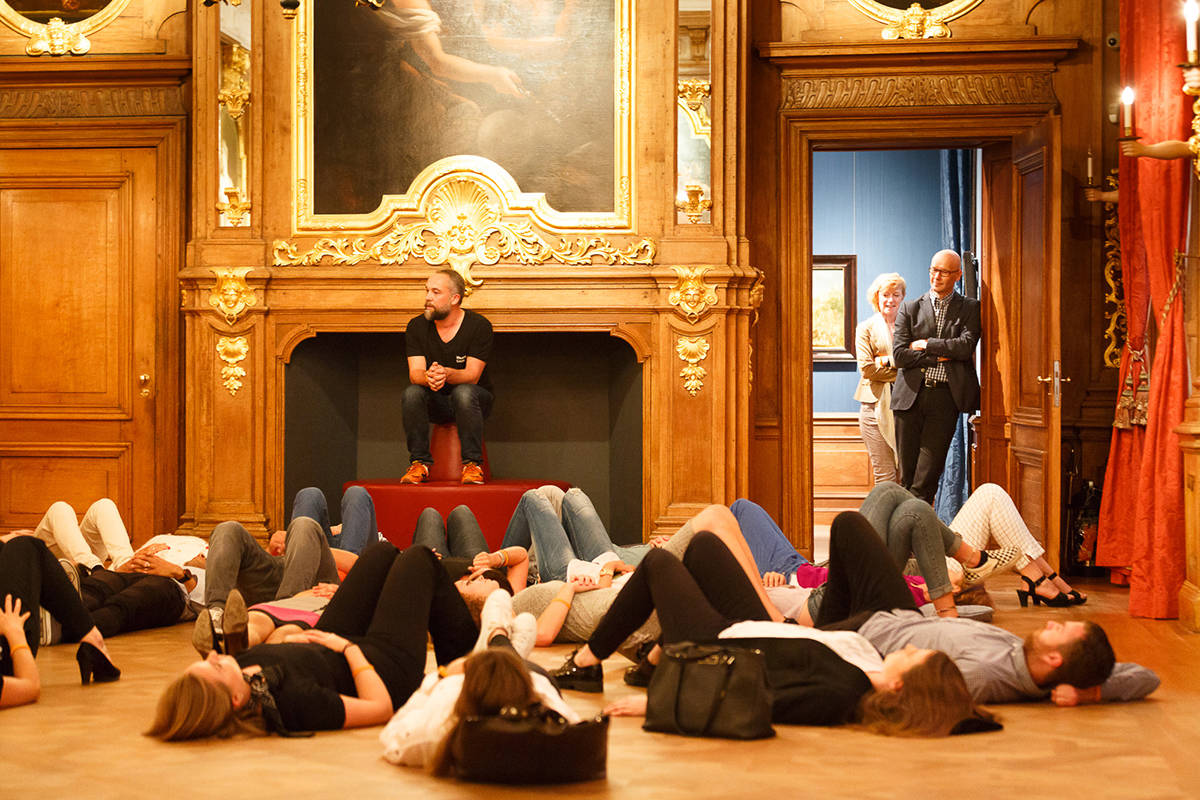 Bite to eat beforehand?
The Mauritshuis Brasserie will be open all evening, serving the Maurits& daily special, dishes from the menu, snacks and drinks, all specially selected for this unique evening.
Previous editions
Previous guest directors have included Tatjana Almuli, Ahmet Polat, Vik Muniz, Pat Smith, Harold Hamersma, Eva Jinek, Jan Taminiau, Mark Rutte, André Kuipers, Wim Pijbes, Robert Kranenborg, Abdelkader Benali, Laurentien van Oranje, Neelie Kroes, Do, Tracy Chevalier, Imara Limon, Dominic Seldis, Peter Vandermeersch, Jort Kelder, Edwin Oudshoorn, Nupur Kohli, Pieter Zwart, Sjoerd van Schuylenburgh, Bibian Mentel, Corine Koole, Frank Ijpma, Marjolijn van Heemstra, Humberto Tan, Erben Wennemars, Menno van Gorp and Jandino Asporaat.
Partner
Maurits& is sponsored by NN Group.