Jan Steen (1626-1679)
Paintings in some of the world's great museums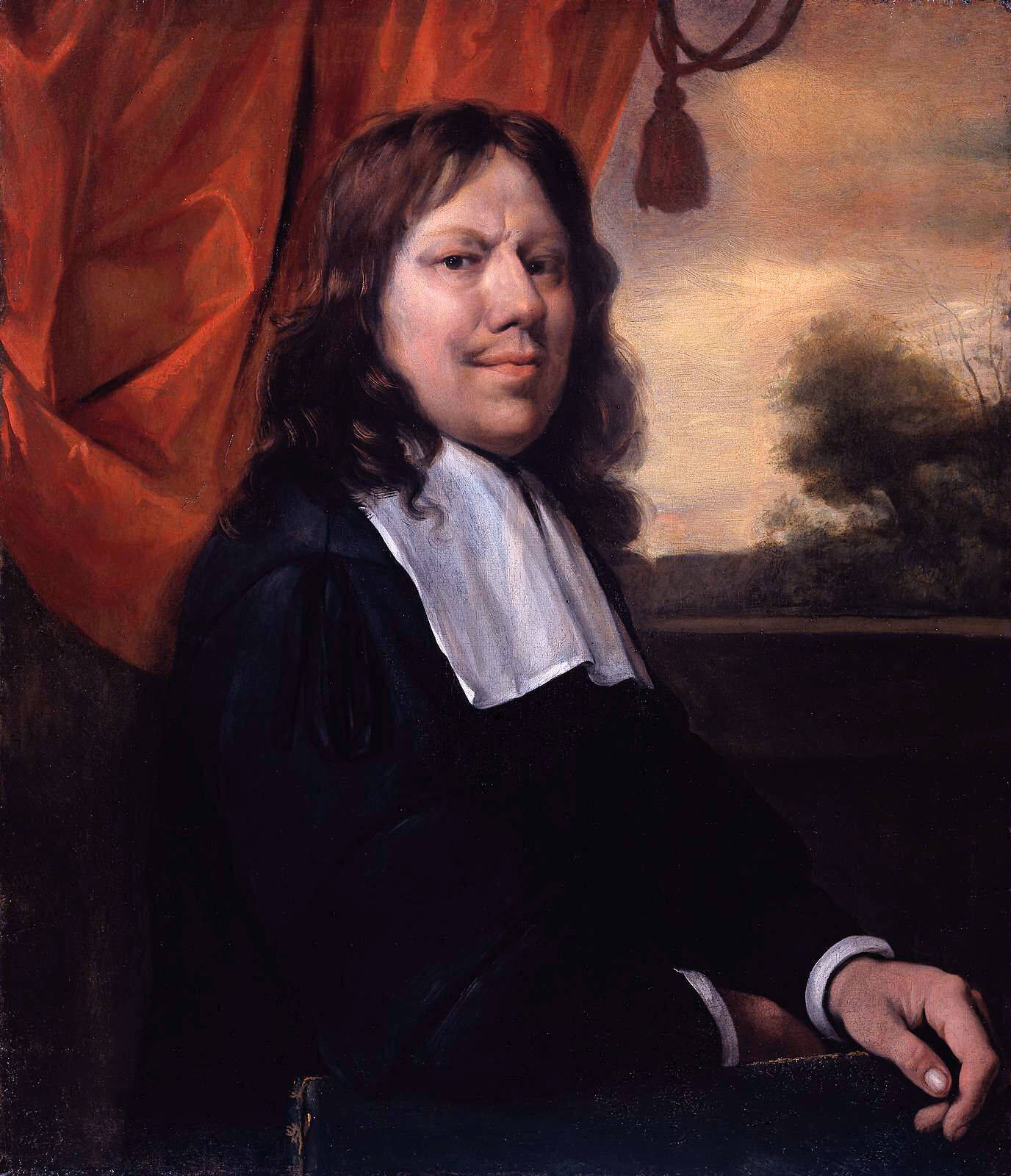 Jan Steen is one of the most popular and multitalented artists of 17th-century Dutch painting. His paintings hang in some of the world's great museums. We all know his fun pictures of homes in chaos, fake doctors, sick girls and inns full of drunken adults and children running wild. His chaotic scenes are so typical of his work that a 'Jan Steen household' is a common saying in Dutch. Besides painting many household scenes (known as 'genre paintings'), Steen also made history paintings and portraits. He used his knowledge of the Bible, classical mythology, history, literature (including comic literature) and the theatre in his work.
Life in Leiden
Steen was born in Leiden and was taught to paint by Jan van Goyen (1596-1656) and Adriaen van Ostade (1610-1685). He was also inspired by the 'fine painters' of Leiden, such as Frans van Mieris (1635-1681) and Gerard ter Borch (1617-1681). Steen married twice, and lived in Leiden, The Hague and Haarlem. Although he was an important painter, Steen had money problems all his life. When he died, he left his family with big debts.
Charming young women
Steen often painted charming young women who are connected with love or eroticism in lots of different ways. They usually attract more attention than the other characters in his paintings. The women are painted in detail, catch the light and wear expensive, colourful clothes. Other characters are shown half in shadow, or painted only roughly. Steen used this technique to draw our eyes to the most important part of his painting – often a charming young woman.
Steen was a master of the fine, highly detailed painting of the Leiden 'fine painters'. Soft velvet, fluffy fur, reflections in shining silver, wet oysters – they all look so real, and not a single brushmark can be seen. They all seem to have been painted with great care, but this is not always so. Steen suggests the shine on satin with just a few quick strokes of the brush, for example.

Ridiculous characters
The 'doctor's visit' or 'sick girl' was one of Steen's favourite subjects. He would always show the doctors as ridiculous characters, dressed in a completely old-fashioned style. Steen also often made fun of their stupid victims who were fooled by these 'physicians'.
In Steen's early paintings it is mainly poor farmers who are tricked by 'quacks', or fake doctors, and tooth-pullers. The 'doctors' in his later work usually have rich patients.

A Jan Steen household
Proverbs, or sayings, were very popular in the 17th century. They were a way of presenting wise words in a fun way. Steen liked to illustrate proverbs, and he clearly loved amusing plays on words and double meanings. Lots of the proverbs and sayings are no longer used today. But a chaotic household, where everyone does just as he or she pleases, is still called a 'Jan Steen household' in Dutch.

Steen often included himself in these amusing pictures. He painted himself as a fool who willingly allowed himself to be tricked, or as a laughing figure making fun of the whole scene. Steen also used his friends and family as models, including his wife Grietje. Arnold Houbraken (1660-1719), who wrote Steen's biography, therefore thought that Steen's crazy paintings were of pictures his own home life. In his book he presented Steen as a joker and a drunk, and many biographers who wrote books after him carried on this image.

Peasants and country people
We can clearly see the influence of Steen's teacher Van Ostade in his first paintings of peasants. Van Ostade was a master of this type of painting. Steen was also inspired by his paintings showing the inside of inns with lots of small individual scenes.

History paintings
Steen was a multitalented and ambitious artist, and he knew a lot about literature. That was useful for his history paintings. He chose original subjects from the Bible, classical mythology, history and other sources. They are exciting stories full of drama and passion, with characters in beautiful costumes. Steen produced about seventy of these paintings, nearly a sixth of his entire body of work.
As in his genre paintings, Steen focused a lot on position and the expression on people's faces. He also saw the funny side of things. Steen often chose to paint the most extraordinary and important moments in a story, full of danger and plot twists.

Portraits
We do not know of many portraits by Jan Steen, but when did paint one he would make it into something special. Often it is not just a portrait, but also a genre painting, a view of a town or a still life. Clearly, Steen liked to show off his many talents even when he was asked to paint a portrait.

Discover more about paintings by Steen in the Mauritshuis