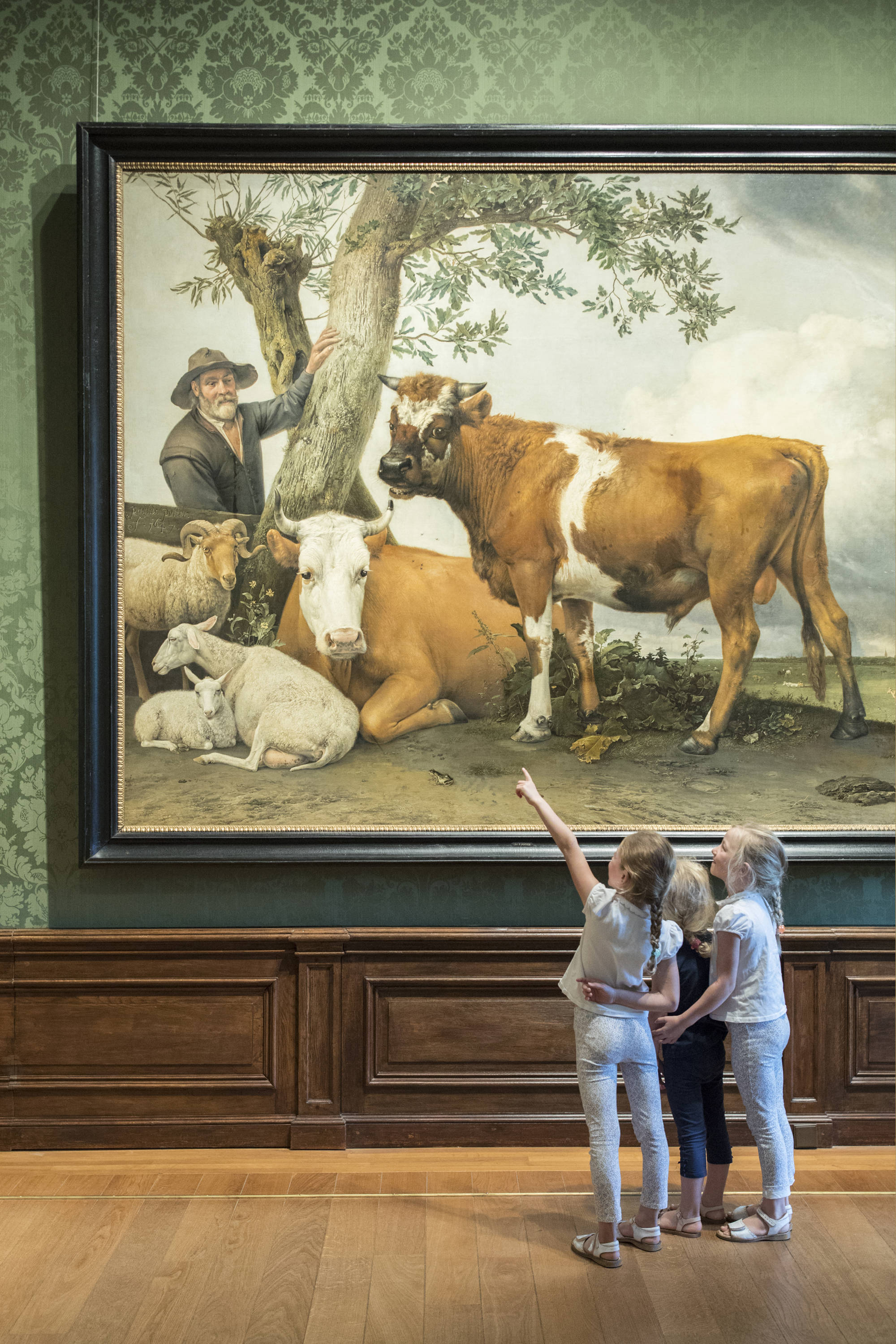 Our museum is like a house filled with stories. If these walls could talk! Over the next year, we'll be sharing all sorts of stories with you - in all sorts of ways. We want to start by telling the most important story of all, one that started exactly 200 years ago: the tale of how the Mauritshuis became a museum.  But we're also interested in hearing your stories about the Mauritshuis! Can we count you in? Don't hesitate to send us your story!
Perhaps you have an interesting story of your own to share about your visit to the museum. Or maybe you know someone who has a wonderful tale to tell. A lovely memory. A special photograph. An old letter. A diary entry. A video recording.
In 2022, we will be collecting as many stories that feature our museum as possible. You don't have to wait until then to share your story, photo or video. Feel free to do so today, by sending an email to verhalen@mauritshuis.nl.
Paul Rem, Senior Curator Paleis Het Loo
Paul Henk Rem is a Dutch art historian, senior curator at Paleis Het Loo and host of various television programmes. Rem studied Art History and Classical Archaeology at the Vrije Universiteit in Amsterdam. He's a big fan of the Mauritshuis.
The most important association with the Mauritshuis for me is that, when I was born, my father affectionately called me 'Paulus Potter'. And this prompted someone unknown to me to give a reproduction of the young bull by Potter that hangs in the Mauritshuis. In a frame. Possibly purchased in the museum shop, which was then still very modest. It always hung above my cradle and it stayed in my childhood bedroom until I was twelve or so. I had always stared at that picture. Until, when I was four, my grandmother said: 'It's time you went to see it'. I can remember that day very clearly. The journey from my house to The Hague. I believe that we entered through the Mauritshuis's front door and went up the grand staircase. The growing anticipation. I still remember that we were about to turn the corner and my grandmother said: 'And now the time has come!!' And that you are then confronted with a familiar image, but that it's so ridiculously large and impressive for a child of four.

Wieteke van Zeil
Wieteke van Zeil is a Dutch art historian, art journalist and culture critic. She has been the art editor at Dutch national newspaper de Volkskrant since 2003. Since 2004, she has written a weekly column 'Oog voor Detail' (Eye for Detail) for the newspaper's Saturday supplement, in which she sometimes makes connections between details in centuries-old art and contemporary life.
This girl [Girl with a Pearl Earring] looks round, with the very first hint of a flirtation. And within Vermeer's oeuvre, the Girl is special anyway. Vermeer always painted women who don't demand any attention. The Milkmaid, the Love Letter – all these women are lost in their own worlds and that's often what makes the image so fascinating. They don't need you, the viewer. The Girl with a Pearl Earring is the only girl who does what you as a man want all those other women to do, which is to notice you!
The very first moment that you walk onto a platform, see a girl in the distance and you are validated by the fact that she's noticed you too. Very universal, but I'd also like to see a man in art with the same sort of look!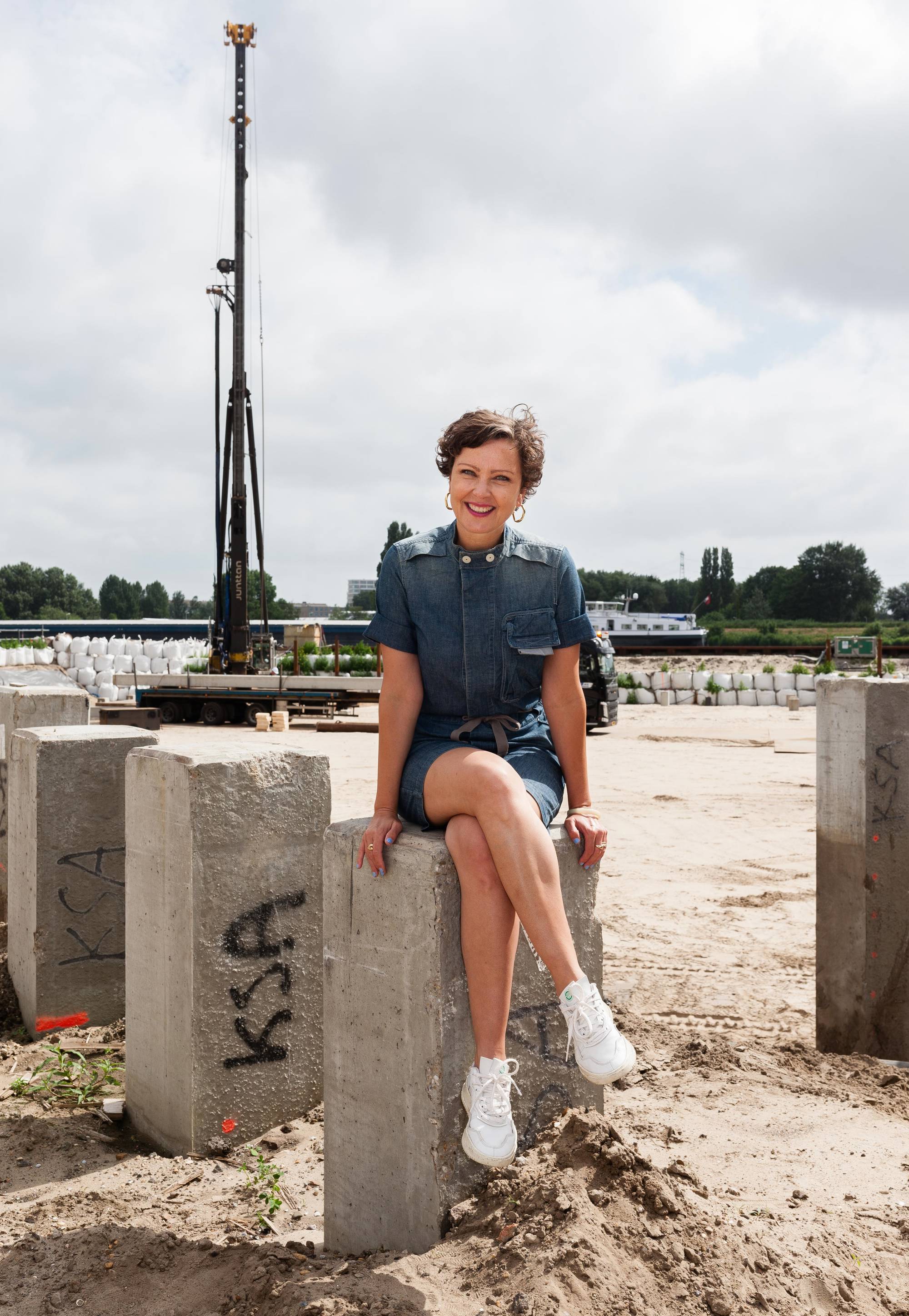 Epco Runia
Epco Runia worked at the Mauristhuis from 1999 until 2017, first as Presentation Curator [1999-2012] and then as Head of Education [2013-2017]. He is currently Head of Collections and Education at the Rembrandt House in Amsterdam.
Today's audience is far more vocal than it used to be. And it's larger too; there are just more people in the museum. When I was working at the Mauritshuis, 200,000 people were visiting the museum. By the time I left, there were 400,000 and still more. Double the number of visitors. The audience is also more diverse. Initially the audience was predominantly a better educated audience for whom art was something not to be questioned. Art is good and interesting for that audience – something you should lose yourself in. Today that has changed. People now want first to understand why art is so important and to feel connected to it. And for us, as a museum, it's important that they feel that connection so that we get the support, and that the public understands that it's good to spend money on art and to preserve it. In short, we're giving people more information and trying to involve them more.