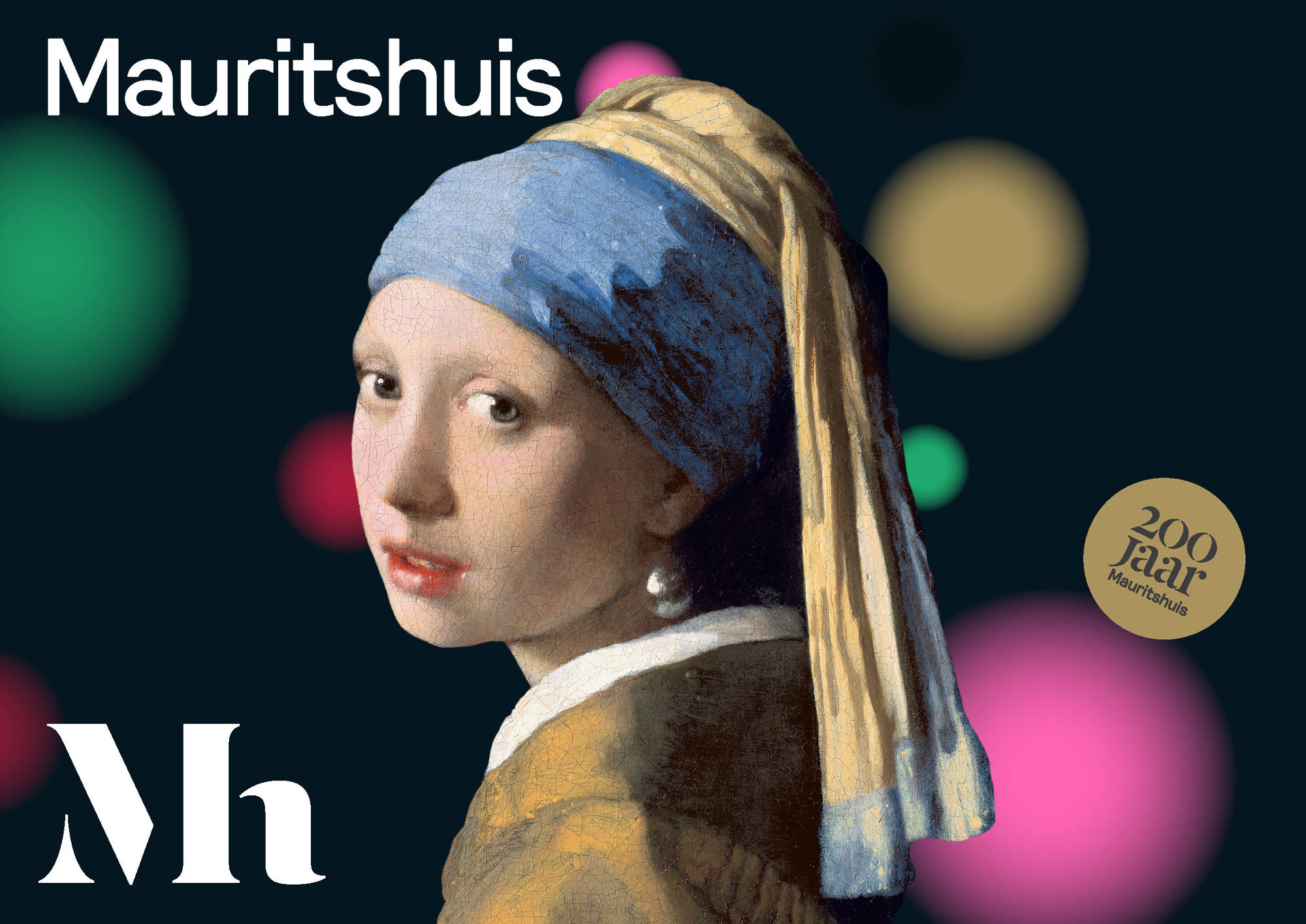 In 2022, it will be 200 years since the Mauritshuis—once built as a residence for Count Johan Maurits van Nassau-Siegen—became a museum. That calls for celebration! With spectacular exhibitions, an art battle for students and a magnificent anniversary book. Curious about what else we are planning?
In Full Bloom
17 February - 1 June 2022
Our anniversary year will kick off festively, with an enormous quantity of flowers. The exhibition In Full Bloom presents the most beautiful flower still lifes from the 17th century. These paintings were immensely popular, but why? The exhibition pays special attention to female artists who made a name in this genre and who played a major role in the development of botanical science.

Mauritshuis Murals
Spring/ Summer 2022
In collaboration with The Hague Street Art we break down the walls of our museum in 2022 and bring the art outside. Five phenomenal street artists, including Nina Valkhoff, Julien de Casabianca, Super A and Collin van der Sluijs, let themselves be inspired by the paintings from our collection and turn them into life-size murals. They paint them on various walls in The Hague. Day and night for all to see.

FLASH / BACK
1 June - 16 October 2022
How do contemporary photographers view 17th century paintings? Photographers such as Morad Bouchakour, Anton Corbijn, Rineke Dijkstra, Sanja Marušić and Ahmet Polat become inspired by the Mauritshuis collection. Their photographs are displayed among the paintings of the old masters.
Mauritshuis Art Battle
Who makes the most beautiful artwork? Throughout the anniversary year, the first and second classes of secondary education (12-14 years) will be competing with each other. Goal: to create the most beautiful/best/most surprising work of art in The Hague. A jury of experts will select the winners.

Pens over Paint
One writer, one artwork, 200 words. Writers Isabel Allende, Margaret Atwood, Nicci French, Arnon Grunberg, Murat Isik and 195 (!) others wrote a new story about their favourite painting from the Mauritshuis. The result is a spectacular full colour book, in which two art forms come together.
Hello Vermeer!
9 July - 28 August 2022
Children from 3 years old start following the footsteps of Johannes Vermeer. While they watch and tinker, they get to learn everything about him. What paint did he use? Why do they call him "the master of light"? And who was the Girl with a Pearl Earring? Free entrance for everyone up to the age of 18!

The Frick Collection
29 September 2022 - 15 January 2023
We conclude with a special exhibition: paintings from The Frick Collection in New York. These paintings left Europe for America more than 100 years ago and have never been seen in Europe since. Very exceptionally, The Frick Collection is lending them to us. Among them is Rembrandt's famous self-portrait from 1658.